Eve is the latest Korean Drama that stars the well known Seo Ye-ji from It's Okay To Not Be Okay.
Towards the end of episode 2, Lee Ra-el finally manages to seduce Director Kang Yoon-kyum as she slowly plots her revenge.
Here's a preview of episode 3 of Eve.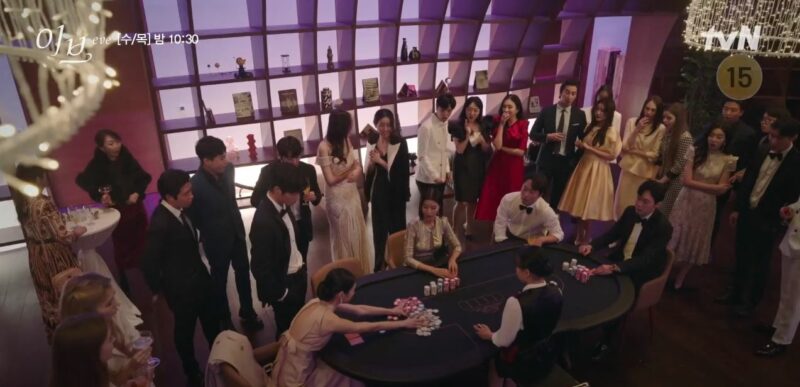 Episode 3 preview
You can watch the preview of episode 3 of Eve using the YouTube embed below.
In the preview, we see Lee Ra-el continuing her plan to get close to Director Kang who is Han So-ra's husband. She meets up with So-ra and manages to sweet talk her as well.
Ra-el then seduces Director Kang as they meet up more often, and is even spotted gambling at a casino.
In the meantime, Seo Eun-pyeong is seen looking at photos of Ra-el as he's convinced it is her, even though she claims that she's Kim Sun-bin.
Ra-el also stumbled upon Kim Jung-chul who tortured her father many years ago. The latter then asks her if there's something wrong with his eyes, since Ra-el stared at him.
In another scene, Director Kang tells Ra-el she's hiding something but the latter distracts him, saying to trust their bodies as she leans in for a kiss.
---
Related articles:
Shooting Stars (Korean Drama): Episode 14 Preview
10 Highly Anticipated Korean Dramas Coming In 2022