Episode 4 of Eve ended with Yoon-gyeom meeting Ra-el as they kiss each other.
We also learn more on the backstory of Yoon-gyeom who suffered from his childhood as well.
Here's a preview of episode 5 of Eve (Korean Drama).
Episode 5 preview and release date
You can watch the preview of episode 5 of Eve using the YouTube embed below. The release date for episode 5 will be on next Wednesday (15th of June).
In the preview, we see So-ra at a gathering with her father and the deputy director Jung-chul, as they laugh while someone is badly beaten on the ground.
We also hear Ra-el saying that although she's surrounded by monsters, she won't stoop to their level.
In the meantime, Ra-el seems to be planting some spy devices possibly at So-ra's place or her father's place. Her fake mother Moon-hee then says that they might get caught, but Ra-el tells her not to worry about it.
At the gathering, we also see Seo Eun-pyeong there, standing beside Yoon-gyeom at the table. So-ra then says that Eun-pyeong may have fallen in love with Ra-el on first sight.
In the next scene, Yoon-gyeom shouts at Ra-el, asking what she's doing. She then tells him to come to a specific place during his wife's birthday.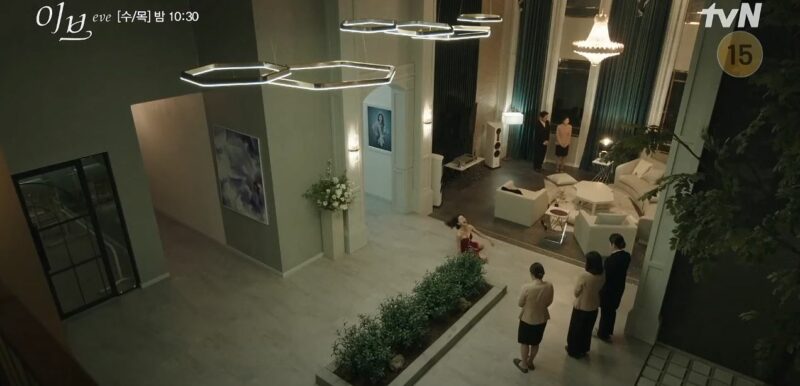 We then see So-ra screaming in frustration on the floor as something must have happened. At the end of the preview, Ra-el says she's the master now.
---
Related articles:
Eve (Korean Drama): Episode 4 Preview And Release Date