Towards the end of episode 3 of Eve, we see Lee Ra-el kissing Yoon-gyeom as she continues to seduce him.
Apart from that, Yoon-gyeom is also suspicious of her as she's hiding something.
Here's a preview of episode 4 of Eve (Korean Drama).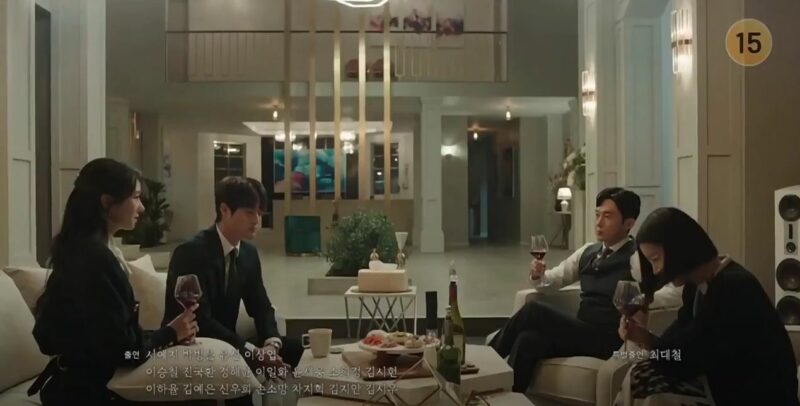 Episode 4 preview and release date
You can watch the preview of episode 4 of Eve using the YouTube embed below. Episode 4 will be released today (Thursday) but it might be shown on Friday if you're using IQiyi to watch.
In the preview, we hear Yoon-gyeom asking "what will happen if I fall for your seduction?", as he looks at Lee Ra-el.
In another scene, Han So-ra asks "do you know what the highest wall in the world is?". She says it's the back of her husband that she sees in bed, meaning he doesn't show her affection. We also see Ra-el and Yoon-gyeom kissing.
So-ra is also seen scolding Yoon-gyeom saying she's the only one stressed for not getting a baby yet.
Seo Eun-pyeong then meets Ra-el as he gives her more information on Yoon-gyeom.
We also see Ra-el teaching So-ra some dance skills as the latter probably tries to learn some skills to get her husband to be more affectionate towards her.
At the end of the preview, Yoon-gyeom says everyone around him has a purpose or intention towards knowing him. Ra-el says she doesn't and that she only wants him.
---
Related articles:
Eve (Korean Drama): Episode 3 Preview And Release Date
Kiss Sixth Sense (Korean Drama): Episode 5 Preview