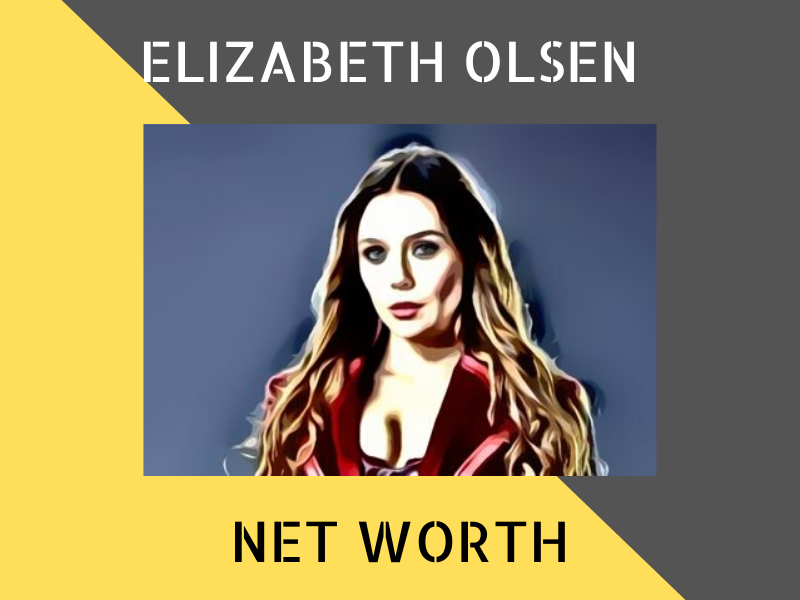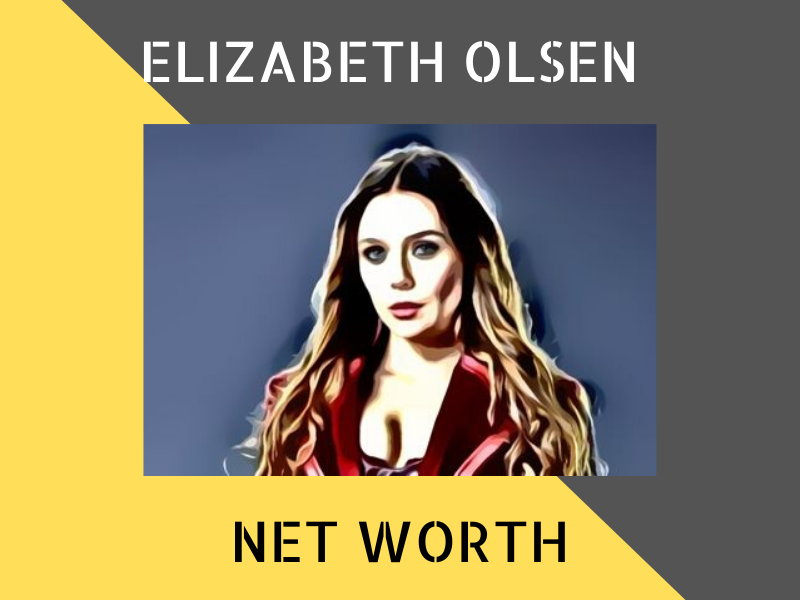 Overview
Elizabeth Olsen is an American actress who has starred in several movies but is best known for her role as Wanda Maximoff / Scarlet Witch in the Marvel Cinematic Universe.
As of 2020, Elizabeth Olsen is estimated to have a net worth of $9 million.
---
Elizabeth Olsen's Net Worth
| | |
| --- | --- |
| NET WORTH: | $9 MILLION |
| AGE: | 31 |
| DATE OF BIRTH: | 16 FEBRUARY 1989 |
| NATIONALITY: | AMERICAN |
| PROFESSION: | ACTRESS |
| SOURCE OF WEALTH: | MOVIES, TELEVISION |
---
Early Life
Elizabeth Olsen was born on the 16th of February 1989 in Sherman Oaks, California. Her mother was a personal manager and her father was a real estate developer and mortgage banker.
She is also the younger sister of celebrity twins Mary-Kate and Ashley Olsen who became stars at an early age. She is of Norwegian and English descent.
As a child, Elizabeth received lessons in ballet and singing, and later began acting in her sisters' films. She had roles in How the West Was Fun and The Adventures of Mary-Kate & Ashley.
As a kid, she schooled at the Campbell Hall School in California. Elizabeth then attended the NYU's Tisch School of the Arts and graduated from there.
---
Career
Like her sisters, Elizabeth began acting from a young age, but almost quit acting in 2004 due to the media frenzy on her twin sisters' eating disorder.
In 2011, Elizabeth's breakthrough role came when she appeared in Martha Marcy May Marlene. She was nominated for many awards for her role in the film. Elizabeth also acted in Silent House and later in Red Lights.
She also acted in Josh Radnor's movie Liberal Arts back in 2012. In 2013, she received a nomination for the BAFTA Rising Star Award.
Elizabeth later acted in more movies including Oldboy, Kill Your Darlings, In Secret, Godzilla (with Bryan Cranston and Avengers' co-star Aaron Taylor-Johnson) and Very Good Girls (with Dakota Fanning).
Marvel breakthrough
Elizabeth joined the Marvel Universe in 2015 when she appeared in the mid-credits scene in Captain America: The Winter Soldier, together with Godzilla co-star Aaron Taylor-Johnson who acted as Quicksilver.
She then received her first big role when she acted as Scarlet Witch / Wanda Maximoff in Avengers: Age of Ultron. Elizabeth continued to act as Scarlet Witch in the sequel to Captain America and two other Avengers' sequels. The movie Avengers: Endgame became the highest grossing film of all time.
During the series of movies, she acted alongside many stars including Robert Downey Jr, Chris Evans, Benedict Cumberbatch, Scarlett Johansson, Mark Ruffalo, Jeremy Renner, Tom Hiddleston, Samuel L. Jackson, Paul Bettany, Cobie Smulders, Chris Hemsworth, Tom Holland, Gwyneth Paltrow, Paul Rudd, Brie Larson, Karen Gillan, Sebastian Stan, Josh Brolin, Bradley Cooper, Don Cheadle, Chris Pratt, Zoe Saldana, Chadwick Bose, Anthony Mackie, Dave Bautista and Vin Diesel.
Apart from the Marvel series, she also acted in other films including I Saw the Light, Wind River, Ingrid Goes West and Sorry for Your Loss.
She is apparently filming her own series WandaVision and will act in Doctor Strange in the Multiverse of Madness.
---
Highlights
Here are some of the highlights of her career.
She has been nominated for many awards including Satellite Awards, Independent Spirit Awards, Teen Choice Awards, British Academy Film Awards and Critics' Choice Television Awards.
Elizabeth won some of these awards, including Best Leading Actress in the Fangoria Chainsaw Awards and Best Actress in the Vancouver Film Critics Circle.
She has acted in the highest grossing movie of all time, i..e Avengers: Endgame.
---
Interesting Facts about Elizabeth Olsen
Her twin sisters' clothing line "Elizabeth and James" was named after her and their brother.
She apparently became an atheist since she was 13.
Elizabeth apparently isn't a fan of small talk at all.
---
What contributed to Elizabeth Olsen's wealth
Elizabeth Olsen's wealth can be attributed to her success on television and movies, especially with the Marvel movies.
As of 2020, she is estimated to be worth around $9 million.
Ref: Wikipedia, Celebrity Net Worth
---
Other Celebrities: