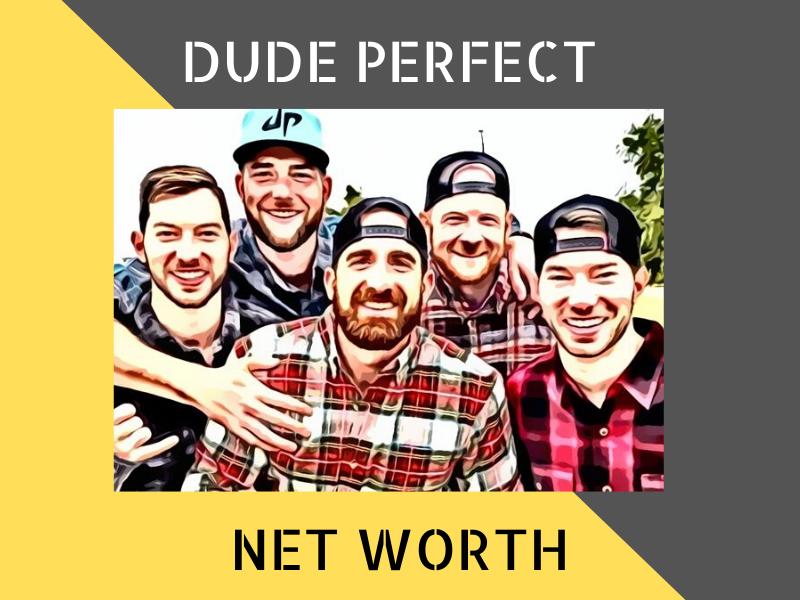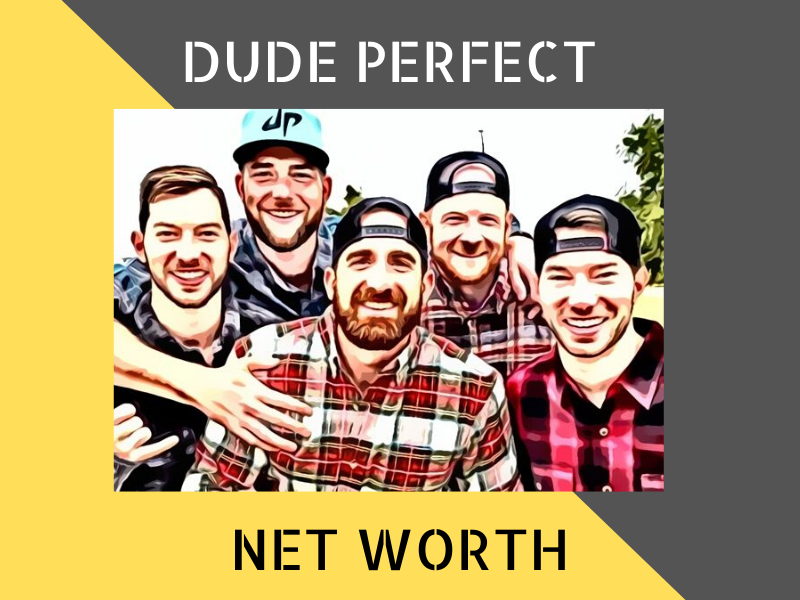 Overview
Dude Perfect is an American YouTube channel and sports entertainment group. The group consists of Cory Cotton, Coby Cotton, Cody Jones, Garrett Hilbert and Tyler Tony.
As of 2020, Dude Perfect is collectively estimated to have a net worth of $30 million.
---
Dude Perfect's Net Worth
| | |
| --- | --- |
| NET WORTH: | $30 MILLION |
| NATIONALITY: | AMERICAN |
| PROFESSION: | YOUTUBERS |
| SOURCE OF WEALTH: | YOUTUBE, SPONSORS |
---
Career
The group started out betting on sandwiches via basketball shots, and it was recorded on camera. The video of trick shots were then uploaded on YouTube and gained 200,000 views in a week.
Their channel has grown immensely since then and their focus is to create videos of trick shots or stunts that are seemingly impossible. They are now one of the most subscribed channels on YouTube, with 49.7 million subscribers as of March 2020. Dude Perfect has over 10 billion views as well.
Their popularity led to many professional endorsements and requests. They have appeared with so many top stars (especially athletes) including Chris Paul, Jason Belmonte, Avengers' Paul Rudd, Tim McGraw, Russell Wilson and so many more.
Dude Perfect even went to the UK to make a video with Manchester City's, Arsenal's and Chelsea's players.
In 2011, they launched a mobile game titled Dude Perfect and continued to release games including Dude Perfect 2, Endless Ducker and That's Lit. They even got their own show on CMT titled The Dude Perfect Show. The show was later moved to Nickelodeon.
They upload different types of videos on their YouTube channel, including Trickshots, Stereotypes, Battles, Overtime, Games with Consequences and Bucket List.
One of the their most popular videos was the Water Bottle Flip 2.
---
Highlights
Here are some of the highlights of their career.
Dude Perfect is one of the top 10 most subscribed YouTube channels.
They have over 10 billion views on their channel.
They even have a Guinness World Record for the 33.45 meter shot at US Airways Center.
---
Interesting Facts about Dude Perfect
Cory Cotton of Dude Perfect is a published author, as his first book was published in 2011 titled Go Big: Make Your Shot Count in the Connected World.
They are also big on charity.
The identity of their Panda mascot is still unknown but there are speculations.
---
What contributed to Dude Perfect's wealth
Dude Perfect's wealth can be attributed to many sources, especially their YouTube channel. They have earned a lot from ads alone on YouTube. Apart from that, they also have their own mobile games and TV show.
In 2020, Dude Perfect is estimated to be worth $30 million collectively.
Ref: Wikipedia, Celebrity Net Worth
---
Other Celebrities: