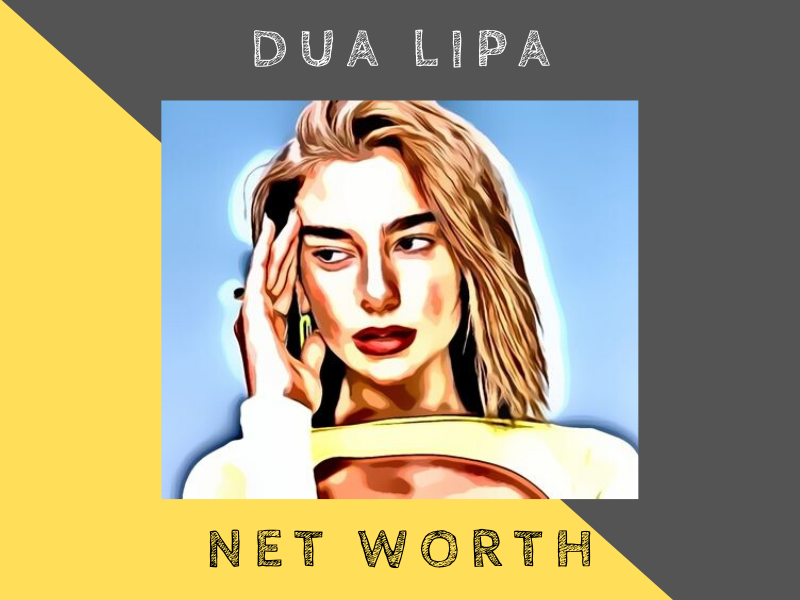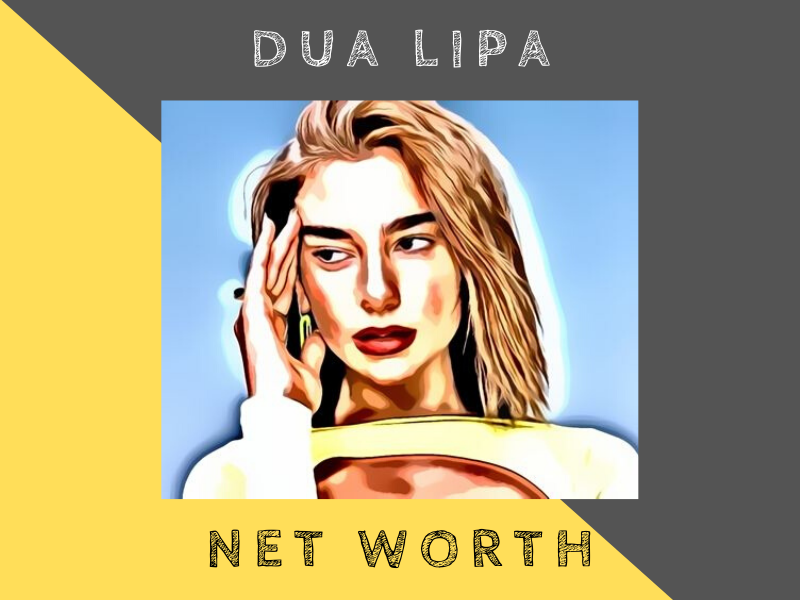 Overview
Dua Lipa is an English singer-songwriter and also a model. She is best known for her songs New Rules, Scared to Be Lonely and No Lie.
As of 2020, Dua Lipa is estimated to have a net worth of $6 million.
---
Dua Lipa's Net Worth
| | |
| --- | --- |
| NET WORTH: | $6 MILLION |
| AGE: | 25 |
| DATE OF BIRTH: | 22 AUGUST 1995 |
| NATIONALITY: | BRITISH |
| PROFESSION: | SINGER-SONGWRITER |
| SOURCE OF WEALTH: | MUSIC |
---
Early Life
Dua Lipa was born on the 22nd of August 1995 in Westminster, London. Her parents are Kosovo Albanian. Her dad works as a marketing manager and is a lead vocalist in a rock band. Lipa's mother works in tourism.
As a kid, Dua Lipa schooled at the Sylvia Young Theatre School part time before moving to Kosovo in 2006. She then went to Mileniumi i Tretë school in Pristina.
When she turned 14, she began posting song covers on YouTube, including songs by Pink and Nelly Furtado. Lipa returned to London when she turned 15 to pursue music.
She studied at the Parliament High School and lived with a friend at the time. She also worked on multiple jobs including in nightclubs.
When she turned 16, she worked with ASOS Marketplace as a model and in 2013, she appeared in an advertisement for The X Factor.
---
Career
Dua Lipa's career began in 2013 when she signed a contract with Tap Management, and she was working as a waitress at the time. She was given a monthly salary to leave her job and record music.
Lipa then co-wrote the song Hotter Than Hell and it led to a record deal with Warner Music in 2015. She then released her debut single New Love and another single later, Be the One. Her singles achieved great top 10 chart rankings in Europe.
In 2016, she continued to release more singles, including Last Dance and Hotter than Hell. In August the same year, her fifth single Blow Your Mind (Mwah) was released and managed to enter the Billboard Hot 100 in the US for the first time and topped the Dance Club Songs chart.
In November, she was then featured in the song No Lie which peaked at no. 10 in the UK.
The next year, Dua Lipa won the EBBA Public Choice Award. She later collaborated with Martin Garrix to release Scared to Be Lonely, which did well in the UK.
Lipa released her debut album in 2017 with the single New Rules released the next month. That single became the no. 1 hit in the UK and it was her first time. In the same year, she managed to have four singles peaking in the top 10 of the UK charts.
Success in music
In the Brit Awards, she received five nominations and won two, i..e Female Solo Artist and British Breakthrough Act.
Lipa then collaborated with Calvin Harris to release One Kiss which topped the UK Singles Chart. She was even invited to perform in the UEFA Champions League Final in 2018.
Dua Lipa continued to produce more songs, including Kiss and Make Up with Blackpink, Swan Song for the movie Alita, Don't Start Now and Physical.
Apart from music, she was also chosen to be the ambassador of Jaguar's I-PACE model.
---
Highlights
Here are some of the highlights of her career.
She has been nominated for at least 85 awards including American Music Awards, BBC Music Awards, Brit Awards, Billboard Music Awards, Grammy Awards and MTV Video Music Awards.
Dua Lipa has won at least 30 of these awards, including Best New Artist and Best Dance Recording in the Grammy Awards.
She has had many singles that peaked in the top 10 of the UK charts.
---
Interesting Facts about Dua Lipa
Her first name means "love" in the Albanian language.
Dua Lipa's father is also in the music industry as he has his own band.
She has appeared as a supporting act for many artists including Bruno Mars, Coldplay and Troye Sivan.
Lipa initially started doing music covers on YouTube.
---
What contributed to Dua Lipa's wealth
Dua Lipa's wealth is mainly attributed to her success in music. She has released many singles that entered the top 10 in both the UK and US charts.
She also has brand sponsors, including Jaguar who asked her to be the face of their new electric SUV, I-PACE.
As of 2020, she is estimated to be worth $6 million.
Ref: Wikipedia, Celebrity Net Worth
---
Other Celebrities: