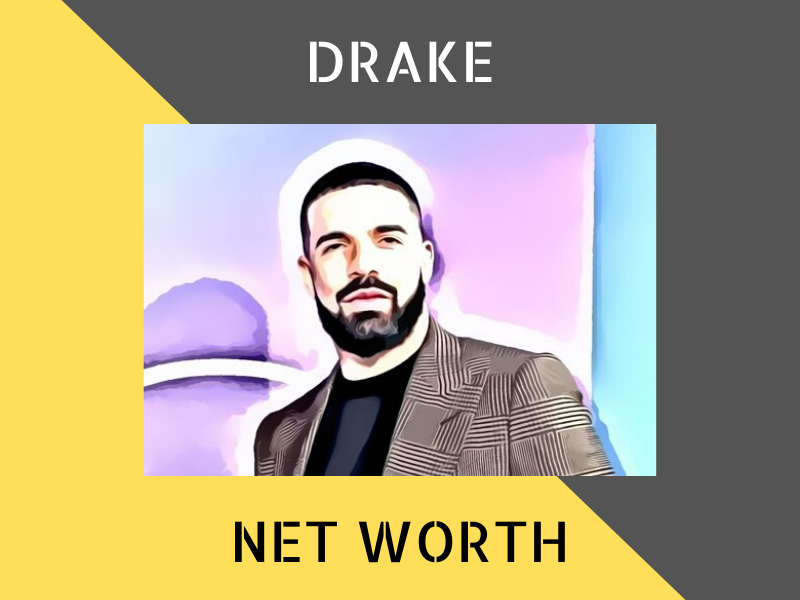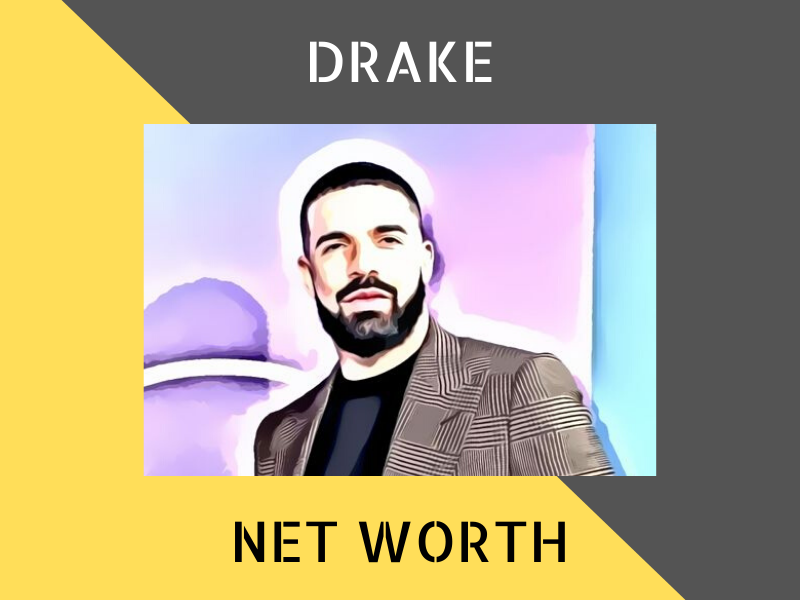 Overview
Drake is a Canadian-American rapper, producer, singer-songwriter, actor and businessman. He is one of the most popular rappers at the moment and has sold over 170 million records worldwide.
As of 2020, Drake has an estimated net worth of $170 million.
---
Drake's Net Worth
| | |
| --- | --- |
| NET WORTH: | $170 MILLION |
| AGE: | 34 |
| DATE OF BIRTH: | 24 OCTOBER 1986 |
| NATIONALITY: | CANADIAN, AMERICAN |
| PROFESSION: | RAPPER, SINGER, SONGWRITER, PRODUCER, ACTOR, BUSINESSMAN |
| SOURCE OF WEALTH: | MUSIC, TELEVISION, BUSINESS |
---
Early Life
Aubrey Drake Graham was born on the 24th of October 1986 in Toronto, Ontario. His father was a drummer performing with country musician Jerry Lee Lewis while his mother was an English teacher.
Drake has both Canadian and American citizenship. He was raised in Weston Road and later in Forest Hill in Toronto, Canada. He later attended Forest Hill Collegiate Institute.
Drake then went to the Vaughan Road Academy but was often bullied for his racial and religious background. He then dropped out of school due to the busy class schedule and focused on his acting career.
---
Career
Television
Drake started his career on television when he was introduced to his friend's father who was an acting agent. He got a role in the Canadian drama series Degrassi: The Next Generation. He continued to act in the show until 2007, and had a total of 145 episodes.
Music career
Drake began his music career sometime in 2006 when he released his debut mixtape titled Room for Improvement which featured Lupe Fiasco and Trey Songz. He also sampled Man of the Year by Flo Rida, Brisco and Lil Wayne. The latter invited him to Tha Carter III tour.
Drake continued to release mixtapes and found success, and gained the RIAA gold certification. His song Best I Ever Had also hit no. 2 on the Billboard Hot 100.
In 2010, he released his debut single titled Over which reached no. 14 on the Hot 100 and topped the Rap Songs chart. That was when he received a Grammy nomination. His other singles Find Your Love, Miss Me and Fancy all did well on the charts.
Drake finally debuted his album Thank Me Later the same year and it was the top selling debut album in the year, featuring Lil Wayne, Jay-Z and Kanye West.
Big success
He continued to release albums in 2011 and 2013, titled Take Care and Nothing Was the Same respectively. The former earned him the Best Rap Album in the Grammy Awards. His fourth album was released in 2016 titled Views and broke a few chart records. It was at the top of the Billboard 200 for 13 weeks.
His single One Dance also topped the charts in many countries. He also led both the Hot 200 and Hot 100 charts for 8 weeks simultaneously. His album Views has achieved quadruple platinum status and is his best-selling album until now.
Drake's song Hotline Bling also received the Grammy Awards for Best Rap Song and Best Rap/Sung Performance. His next big success was in 2018 when he released Scorpion, which won the Grammy Award again and had a few number one singles.
To date, he has sold over 170 million records worldwide and is the world's highest-certified digital singles artist by the RIAA. He also has the record of most charted songs among solo artists in the Hot 100, among many other records.
Throughout his music career, Drake has collaborated with many top artists including Jay-Z, Chris Brown, Travis Scott, 2 Chainz, Rihanna, Nicki Minaj, Gucci Mane, Future, DJ Khaled, Beyonce, Lil Wayne, YG, Justin Timberlake, Timbaland, Justin Bieber, Mary J. Blige, Kendrick Lamar, Jamie Foxx and so on.
Other work
Drake also has business ventures that contributed to his net worth. He had a lot of brand endorsements including Sprite, Burger King and Whataburger. He also co-owns the record label Ovo Sound.
Drake also owns a bourbon-based whiskey named Virginia Black and it started sometime in 2016. Apart from that, he has an exclusivity contract with Apple Music and is also an ambassador with the Toronto Raptors.
---
Highlights
Here are some of the highlights of his career.
He has been nominated at least 639 times including in the American Music Awards, Grammy Awards, Billboard Music Awards, BET Awards and Brit Awards.
Drake has won at least 181 times including Best Rap Album, Best Rap Song and Best Rap/Sung Performance in the Grammy Awards out of his 42 Grammy nominations, among others.
He has broken many Billboard chart records over the years.
Drake has sold over 170 million records worldwide, and is one of the top.
---
Interesting Facts about Drake
He has beaten Michael Jackson's record of 11 nominations in the American Music Awards by having 13 nominations in 2016.
Drake initially became popular from appearing in Degrassi.
He was the first artist to reach 8 straight years on the Hot 100.
Drake apparently loves the Harry Potter franchise and is a die-hard fan.
---
What contributed to Drake's wealth
Drake's wealth can be attributed to his huge success in the music industry. He has sold over 170 million records globally, broke many Billboard chart records and is one of the most well known rapper / singer.
Drake also has a lot of brand endorsements and has his own record label.
As of 2020, he is estimated to be worth around $170 million.
Ref: Wikipedia, Celebrity Net Worth
---
Other Celebrities:
Ronald Slim Williams Net Worth