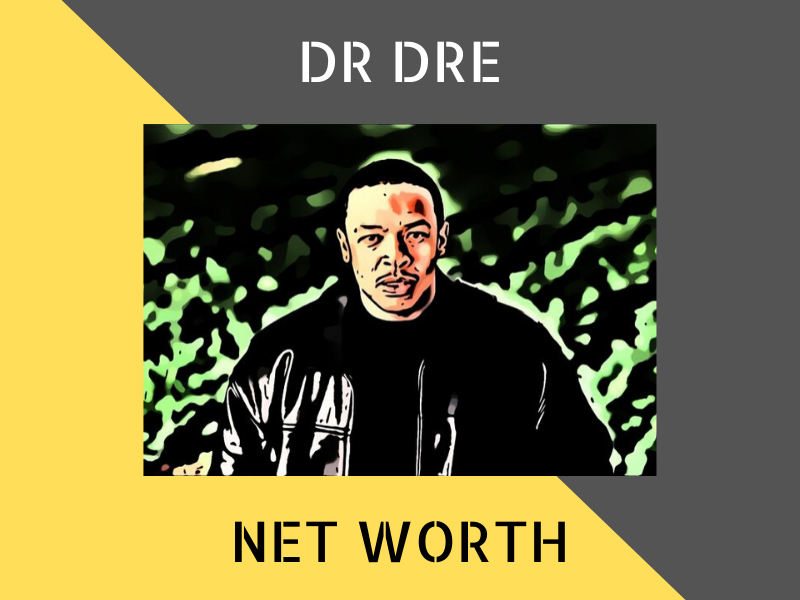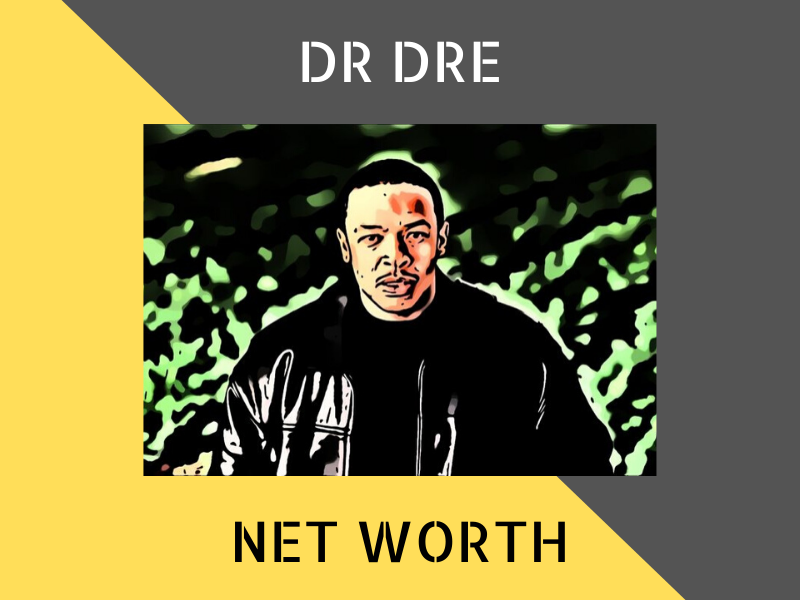 Overview
Dr. Dre (Andre Romelle Young) is an American rapper, songwriter, record producer, entrepreneur, actor and record executive. He is best known as the founder of Aftermath Entertainment, Beats Electronics and previous co-owner of Death Row Records.
As of 2020, Dr. Dre is estimated to have a net worth of $820 million, becoming the top 3 richest rappers.
---
Dr. Dre's Net Worth
| | |
| --- | --- |
| NET WORTH: | $820 MILLION |
| AGE: | 55 |
| DATE OF BIRTH: | 18 FEBRUARY 1965 |
| NATIONALITY: | AMERICAN |
| PROFESSION: | RAPPER, SONGWRITER, RECORD EXECUTIVE, RECORD PRODUCER, ACTOR, ENTREPRENEUR |
| SOURCE OF WEALTH: | MUSIC, BUSINESS |
---
Early Life
Dr. Dre's birth name is Andre Romelle Young and he was born on the 18th of February 1965 in Compton, California. He schooled at Vanguard Junior High School but later transferred to Roosevelt Junior High School due to gang violence.
His family apparently moved a lot to many different neighborhoods including Long Beach, Watts and South Central. Dr. Dre was mostly raised by his grandmother in Compton.
He later attended the Centennial High School but moved to Fremont High School in South Central LA. Dr. Dre also wanted to enroll in an apprenticeship program at the Northrop Aviation Company, but was not eligible due to bad grades.
---
Career
Dr. Dre's career began as a member of the World Class Wreckin' Cru back in 1985. He then formed a group with Ice Cube and Eazy-E called N.W.A and they became popular for their gangsta rap. They mostly popularized explicit lyrics to showcase the violence in street life.
He is also considered one of the main influences in the popularization of West Coast G-funk, which is a sub-genre of hip-hop.
Death Row Records
Dr. Dre debuted his solo album back in 1992 titled The Chronic, released under Death Row Records. He was also the co-owner of the record label at the time. In 1993, he became one of the best selling music artists and even won a Grammy Award for Best Rap Solo Performance for his song Let Me Ride.
Dr. Dre was also the one responsible for producing Snoop Dogg's quadruple platinum debut Doggystyle. He also mentored Warren G that led to his multi-platinum debut titled Regulate…G Funk Era back in 1994. Dr. Dre later helped Daz Dillinger in his double-platinum debut with the group Tha Dogg Pound.
Aftermath Entertainment
He left Death Row Records in 1996 and established his own label Aftermath Entertainment. Dr. Dre continued to release albums under his own label. In the 2000s, he then focused on developing other artists, including both Eminem and 50 Cent.
Throughout his career, he has helped many top artists including Kendrick Lamar, Eminem, 2Pac, The D.O.C., Snoop Dogg, The Game and Anderson .Paak.
He has also produced songs for artists Jay-Z, Busta Rhymes, Alicia Keys, Nas, Gwen Stefani, D12 and Xzibit.
Acting and other works
Dr. Dre also did some acting. He appeared in movies like Set It Off, The Wash and Training Day (with Denzel and Ethan Hawke). He also co-produced the film Straight Outta Compton which showcased the life of N.W.A back then.
Dr. Dre is also well known for releasing his own brand of headphones called Beats by Dr. Dre. It has become one of the most expensive brands and was actually sold to Apple for $3 billion. Prior to the sale, he also collaborated with Lady Gaga, Diddy and Hewlett-Packard.
---
Highlights
Here are some of the highlights of his career.
He has been nominated for many awards over the years including the BET Hip-Hop Awards, Grammy Awards and MTV Video Music Awards.
Dr. Dre has won several awards over the years including Best Rap Solo Performance, Best Rap Album and Producer of the Year, Non-Classical at the Grammy Awards, among others.
He is widely considered to be one of the greatest producers in the rap / hip-hop industry.
---
Interesting Facts about Dr. Dre
Dr. Dre was initially called Dr. J as a nod to his favorite basketball player Julius Erving. It was changed back to Dr. Dre because of his real name Andre.
He initially didn't know that Eminem was white.
He sold his headphone brand Beats to Apple for at least $3 billion.
---
What contributed to Dr. Dre's wealth
Dr. Dre's wealth is mainly attributed to his success in the music industry as a rapper and producer of many top artists.
His brand Beats by Dr. Dre also became so big that he managed to sell it to Apple for at least $3 billion.
As of 2020, he is estimated to be worth around $820 million.
Ref: Wikipedia, Celebrity Net Worth
---
Other Celebrities: