'Do You Like Brahms?' just released episode 7 and the love triangle continues.
Song-a finally confessed her feelings to Joon-young but the latter is making her wait.
Here's a preview of episode 8 of 'Do You Like Brahms?'.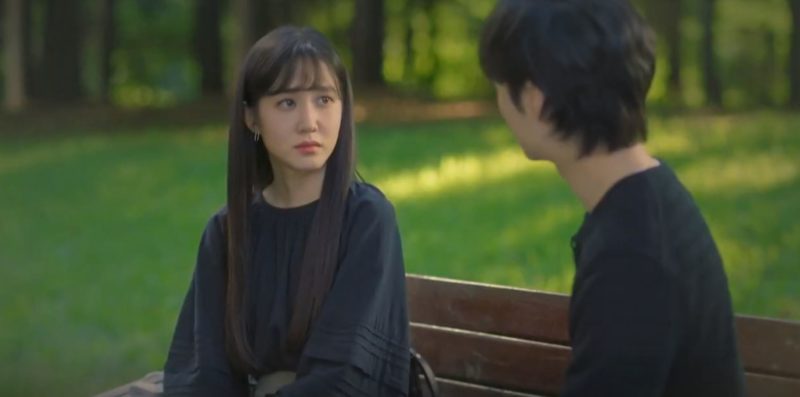 Ending of episode 7
Towards the end of episode 7, Song-a continued to talk to Joon-young about them, that she's upset Joon-young denied the rumor. The latter explains that he only did that to protect Song-a from the rumor that they're dating.
Song-a also decided to attend the private class by Jung-kyung later. While Song-a and Joon-young were talking, Jung-kyung appears and asks Joon-young to play at her recital. Joon-young however declines and Song-a overheard their conversation after she 'left' the scene.
Episode 8 Preview
You can watch episode 8's preview on YouTube, or at the end of episode 7.
In the preview to episode 8, we see that Dong-yun canceled his blind date as he seems to have feelings for Song-a. Min-sung thinks it might be because of her.
However, Dong-yun is seen talking to Song-a at his workshop, and the latter is seen crying.
Jung-kyung is also seen apologizing to Joon-young, possibly for affecting the relationship between them and Hyun-ho.
Song-a's classmates also asked if she's dating Joon-young. We also hear someone saying a world class musician won't date an ordinary student. Joon-young is seen eating with Song-a again.
He then asks Song-a "is that why you kept pushing me away lately?". Joon-young then repeats what Song-a mentioned, that every little thing she does concerns him.
At the end of the preview, Joon-young is seen talking to Song-a at a park bench, but the conversation is cut off.
---
Related articles:
Flower Of Evil Episode 16 (Ending) Recap
Record Of Youth Episode 7 Preview
Record Of Youth Episode 6 Preview
Flower Of Evil Episode 16 (Ending) Preview