'Do You Like Brahms?' just released its fifth and sixth episodes this week.
The love triangle between Joon-young, Hyeon-ho and Jung-kyung continues this week and will be a recurring theme next week.
Here's a preview of episode 7 (and possibly episode 8) for 'Do You Like Brahms?'.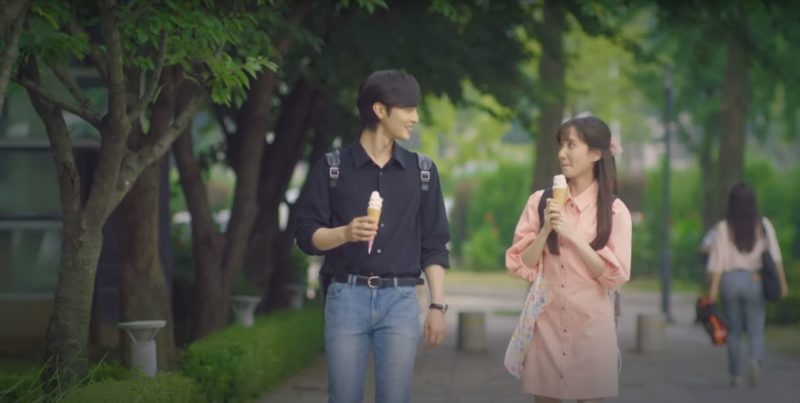 Ending of episode 6
At the ending of episode 6, Song-ah has started her graduate program at Seoryeong University.
She meets Joon-young again as the latter seems to have returned to the university.
In the last scene, Song-ah finally confesses to Joon-young that she likes him.
Episode 7 Preview
You can watch the preview of episode 7 on SBS's YouTube Channel, as embedded below.
In the preview, Hyeon-ho asks Joon-young and Jung-kyung if something happened in New York, but Joon-young denied it. He then asks Jung-kyung to tell Hyeon-ho that it's not true that something happened, but Jung-kyung said "what's not true?".
Hyeon-ho then pushed Joon-young asking him to say something about it. Jung-kyung defends Joon-young telling her ex-boyfriend to talk to her instead.
Joon-young is then seen talking to Team Leader Cha as well, as the latter asks 'isn't this your sabbatical year?'. Joon-young mentions that he needs the money. She continued to say that it's hard for Joon-young because the other pianist won the competition last time.
Joon-young also asks Professor Yoo to give lessons for the Tchaikovsky competition. The latter then asks if he's dating the violinist. He also heard a rumor about the girl (meaning Song-ah) trying to get close to Joon-young. Joon-young then says that Song-ah isn't that kind of person.
Professor Yoo then asks Joon-young to take care of the rumors regardless.
In another scene, Joon-young is seen joining Song-ah and her friends at the cafeteria. The two of them are also seen having their own happy time walking around, eating ice cream.
Professor Lee later asks if the two are dating but Joon-young denied. Song-ah is then seen telling Joon-young that she's disappointed.
---
Related articles:
Flower Of Evil Episode 16 (Ending) Preview
'Flower Of Evil' Episode 15 Preview
Record Of Youth Episode 5 Preview
Flower Of Evil Episode 14 Preview