'Do You Like Brahms' is the latest SBS drama that airs every Monday and Tuesday.
So far, the first two episodes has been quite fun to watch and it's quite light compared to dramas like Stranger 2 or Flower of Evil.
If you've only watched serious criminal type of dramas, you may want to check out this new classical music themed show.
Here's a preview of episode 3 of 'Do You Like Brahms?'.
Episode 3 Preview
You can watch the preview for episode 3 on YouTube (below) or at the ending of episode 2.
Episode 2 ended with Joon-young and Chae Song-a getting friendlier with each other as the latter decides to join him for late dinner, with Chen's new OST playing in the background.
The preview to episode 3 shows a few things. Firstly, Hyun-ho seems to have found out (via Young-in) that Jung-kyung actually attended Joon-young's New York recital in the past. This will bring some arguments in the future for sure.
Also, Dong-yoon tells Joon-young not to mention about their relationship to Song-a.
Min-sung is also seen crying as she talks to Song-a about her ex-boyfriend Dong-yoon; and Joon-young is seen watching them from afar. We also hear Song-a saying "I like him too" but we're not sure as to the context yet.
Towards the end of the preview, Joon-young also asks Song-a if she wants to be friends with him, meaning we'll probably see a less awkward relationship between the two moving forward.
Thoughts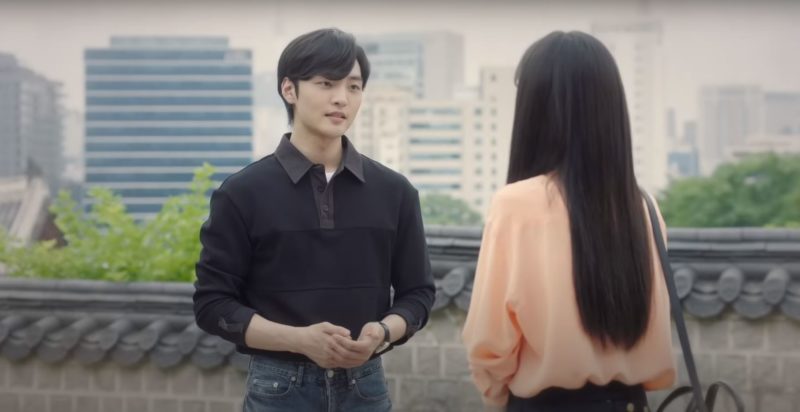 Episodes 1 and 2 showed a really awkward relationship between Joon-young and Song-a but things may change going forward, as they seem to like talking to one another.
The drama also shows possibly two different love triangles, one between Joon-young, Hyun-ho and Jung-kyung, with the other between Song-a, Dong-yoon and Min-sung.
Although things are pretty mild now, we can expect to see a lot of 'drama' going forward involving the two love triangles.
Joon-young and Song-a may like different people now, but as far as predictable dramas go, they'll end up together eventually.
---
Related articles:
'Do You Like Brahms' Episode 5 Preview
Flower Of Evil Episode 12 Preview
'Was It Love?' Episode 16 (Ending) Recap
Forest Of Secrets 2 (Stranger 2) Episode 7 Preview – Dong-Jae Disappears
Flower Of Evil Episode 11 Preview – Who Is The Accomplice?