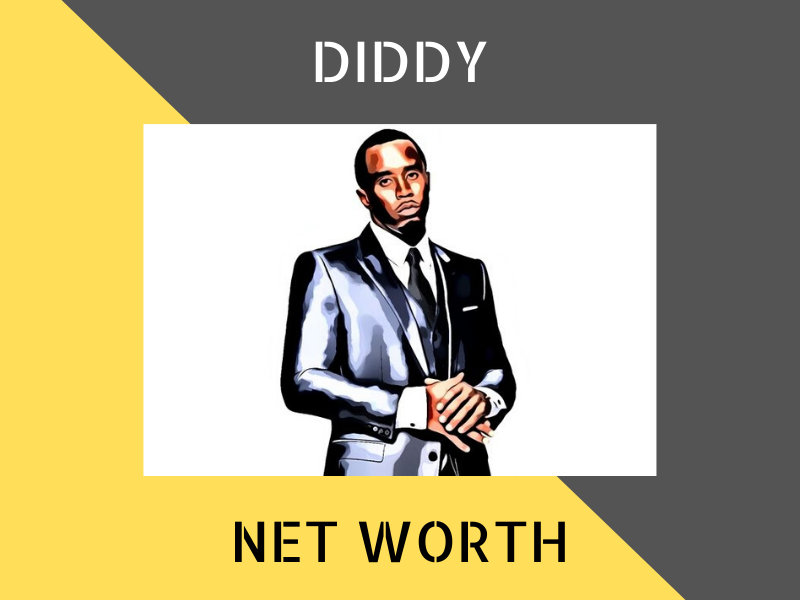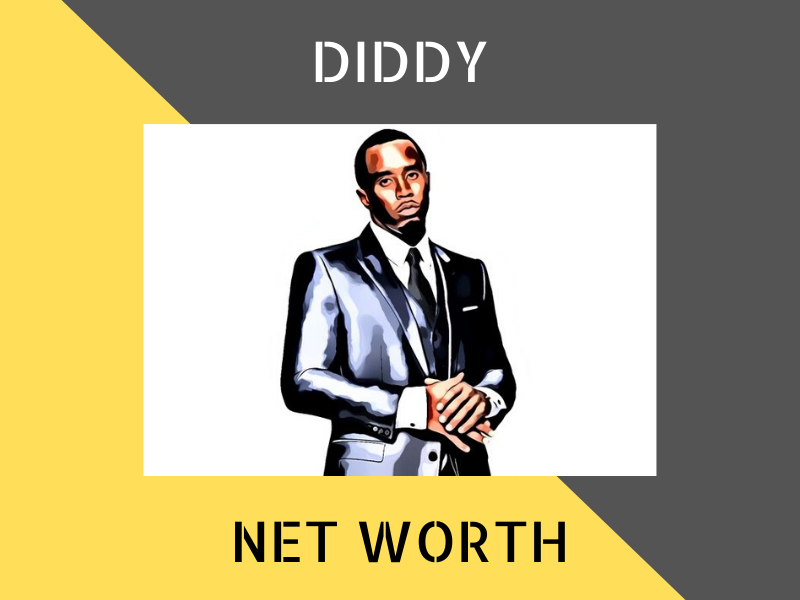 Overview
Diddy (Sean Combs) is an American rapper, record producer, singer, entrepreneur, record executive and actor. He is best known for his songs including Bad Boy For Life and Mo Money Mo Problems and being the owner of Bad Boy Records.
As of 2020, Diddy is estimated to have a net worth of $855 million.
---
Diddy's Net Worth
| | |
| --- | --- |
| NET WORTH: | $855 MILLION |
| AGE: | 51 |
| DATE OF BIRTH: | 4 NOVEMBER 1969 |
| NATIONALITY: | AMERICAN |
| PROFESSION: | RAPPER, SINGER, RECORD PRODUCER, ENTREPRENEUR, RECORD EXECUTIVE, ACTOR |
| SOURCE OF WEALTH: | MUSIC, MOVIES, BUSINESS |
---
Early Life
Sean Combs was born on the 4th of November 1969 in Harlem, Manhattan, NYC. He was raised in Mount Vernon. His father served at the Air Force and his mother was a model and teacher's assistant.
Sean schooled at the Mount Saint Michael Academy and played football for his academy. He was apparently called Puff because as a child he would "huff and puff" when he became angry.
He also attended Howard University but left right after his sophomore year. Diddy only returned in 2014 to receive an Honorary Doctorate in Humanities.
---
Career
Diddy began his career as an intern in Uptown Records in New York. He worked as a talent director as well and helped develop Mary J. Blige and Jodeci.
After he was fired in 1993, Diddy launched his own label Bad Boy Entertainment as a JV with Arista Records. They took in The Notorious B.I.G. back then. The group became popular and Diddy continued to take in more people including Faith Evans, Total, Carl Thomas and 112.
Diddy and his Hitmen also worked with other stars like Usher, Lil' Kim, Mariah Carey, Aretha Franklin, Boyz II Men, TLC and so on. They were also considered to be rivals of Death Row Records, co-owned by Dr. Dre.
Debut
In 1997, he then debuted as Puff Daddy with his single Can't Nobody Hold Me Down which reached no. 1 on the Billboard Hot 100. His debut album was also released that year, titled No Way Out.
He continued to release some of the top singles and one of his songs was used in the film Godzilla in 1998. Diddy's album received many nominations and won the Grammy Award for Best Rap Album. It was also certified septuple platinum by the RIAA.
From 2001, his name was changed to P. Diddy instead and ended his joint venture with Arista Records. He then gained the full roster of artists. In that year, Diddy also appeared in movies like Monster's Ball (with Billy Bob Thornton and Halle Berry) and Made (with Jon Favreau and Vince Vaughn).
Since then, he has continued to produce songs for other artists. Throughout the years, Diddy has had many artists under his label, including Machine Gun Kelly, Bow Wow, Janelle Monae, Madilyn Bailey, French Montana, The Notorious B.I.G., Megan Nicole, Lil' Kim, Dirty Money and Cassie, among others.
Diddy has also worked with other top artists including Future, Ludacris, T-Pain, DJ Khaled, Britney Spears, will.i.am, Birdman, Akon, Swizz Beatz, The Black Eyed Peas, Justin Timberlake, Keri Hilson, Nelly, T.I., Pharrell Williams, Nicki Minaj, Skylar Grey and Fat Joe.
Business ventures
He has his own clothing line since 1998 when he launched Sean John. He also added a men's perfume to the brand and it was dedicated to Muhammad Ali, Barack Obama and Martin Luther King. In 2016, Diddy introduced a GIRLS collection for his brand.
Diddy is also the head of Combs Enterprises which is an umbrella company for his businesses. He bought shares in many of the companies including Revolt TV and Enyce clothing line. He also teamed up with Mark Wahlberg and Ronald Burkle to buy a majority stake in Aquahydrate.
---
Highlights
Here are some of the highlights of his career.
Diddy has been nominated for many awards over the years, including the BET Awards, BET Hip-Hop Awards and Grammy Awards.
He also won a number of awards including Best Rap Album and Best Rap Performance by a Duo or a Group in the Grammy Awards, among others.
He has produced songs for many artists under this record label Bad Boy.
---
Interesting Facts about Diddy
He has acted in movies over the years including Draft Day (with Kevin Costner), Muppets Most Wanted (with Ricky Gervais and Tina Fey) and The Defiant Ones.
Sean Combs also received his star on the Hollywood Walk of Fame back in 2008.
His sons both appeared on MTV's My Super Sweet 16 on different occasions and gave them cars, including a Mercedes Maybach.
---
What contributed to Diddy's wealth
Sean Combs (Diddy)'s wealth can be attributed to the success of his record label Bad Boy. He has worked with many top artists over the years and made a lot of money from music.
Apart from that, he also has a lot of business ventures including his fashion line.
As of 2020, he is estimated to be worth around $855 million.
Ref: Wikipedia, Celebrity Net Worth
---
Other Celebrities:
Ronald Slim Williams Net Worth