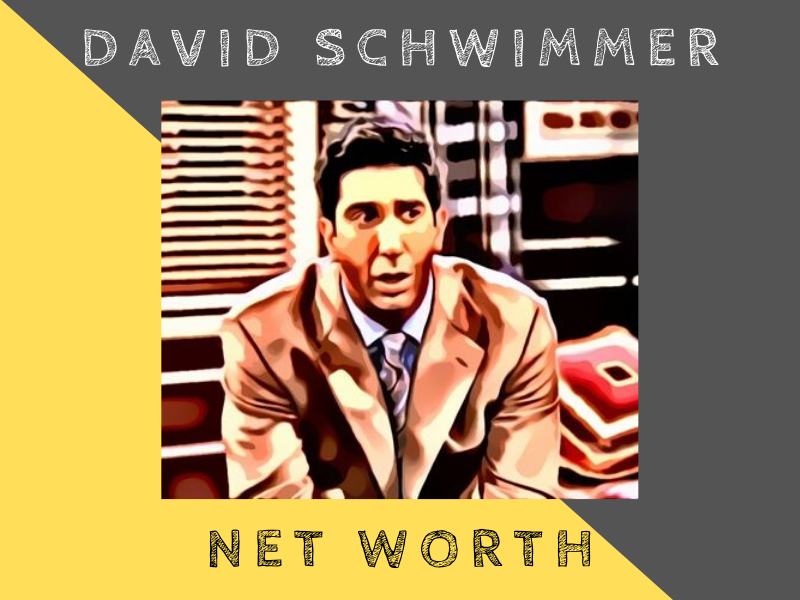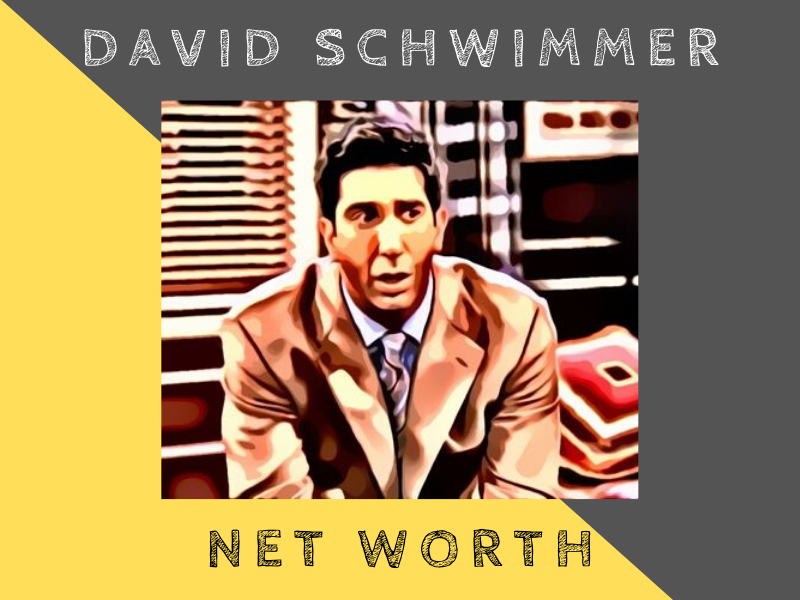 Overview
David Schwimmer is an American actor and director who is best known for being Ross Geller in the iconic sitcom Friends. He is also known for being the giraffe in Madagascar.
As of 2020, David is estimated to have a net worth of $85 million.
---
David Schwimmer Net Worth
| | |
| --- | --- |
| NET WORTH: | $85 MILLION |
| AGE: | 54 |
| DATE OF BIRTH: | 2 NOVEMBER 1966 |
| NATIONALITY: | AMERICAN |
| PROFESSION: | ACTOR, DIRECTOR |
| SOURCE OF WEALTH: | TELEVISION, MOVIES |
---
Early Life
David Schwimmer was born on the 2nd of November 1966 in Flushing, Queens. His parents were both attorneys and Jewish.
David received his first acting experience when he was only 10, after being cast as the fairy godmother in Cinderella, but the Jewish version of it.
In 1979, he went for a workshop given by Ian McKellen, an actor known for many movies including Lord of the Rings. David also entered the Southern California Shakespeare Festival's contest 3 times and won two first prizes.
As the family moved to Beverly Hills, David schooled at the Beverly Hills High School. To further his acting experience, he went to Chicago for a program at Northwestern University.
He studied theater and joined an improv group with Stephen Colbert who is now known for his talk show. David graduated in 1988 with a degree in theater and speech. He is also the co-founder of Looking Glass Theatre Company.
---
Career
David Schwimmer debuted in the movie A Deadly Silence with a supporting role. He then joined L.A. Law and The Wonder Years. His feature film debut was in 1991 when he appeared in Flight of the Intruder.
His breakthrough, like the rest of the cast, came in 1994 when he was cast as Dr. Ross Geller in the sitcom Friends. His character, Ross, was a paleontologist.
Friends' Era
Like his co-workers (Jennifer Aniston, Courteney Cox, Matt LeBlanc, Lisa Kudrow and Matthew Perry), he was earning up to $1 million per episode towards the final seasons.
The show lasted ten years from 1994 to 2004 and is still popular even until now. His role as Ross also landed him an Emmy Award nomination for Outstanding Supporting Actor in a Comedy Series.
During his time with Friends, he also acted elsewhere. David played the lead role in The Pallbearer. He was also offered a role in Men in Black, but turned it down, and the role was finally given to Will Smith.
In 1998, David also acted in movies like Six Days, Seven Nights, Kissing a Fool and Apt Pupil. He also appeared in Picking Up Pieces.
In 2001, David starred in HBO's Band of Brothers but his performance didn't receive much favorable reviews. The show however did well. He also appeared in Uprising and Curb Your Enthusiasm.
In 2005, he starred in Duane Hopwood and voiced the character of the giraffe in Madagascar (starring Ben Stiller and Chris Rock), and continued to voice-act for the sequels.
Directing
David was no stranger to being a director as he directed some of the Friends' episodes earlier.
He made his directorial feature debut in 2007 with the British movie Run Fatboy Run. It starred British actor Simon Pegg. The film had mixed reviews.
David also directed an Off-Broadway show Fault Lines at the Cherry Lane Theater. Again, it had mixed reviews from critics.
In 2009, David appeared in the sixth season of Entourage and he directed his second feature film, Trust.
Back in television
David continued his career on television and in 2011, he appeared in the comedy Come Fly With Me. He also starred in the show The Iceman in 2013.
In 2016, he acted in the first season of American Crime Story and received a Primetime Emmy Award for his performance as Robert Kardashian.
In 2020, David has been cast as a main character of British sitcom Intelligence.
---
Highlights
Here are some of the highlights of his career.
He has been nominated for many awards, including British Independent Film Awards, Primetime Emmy Awards, SAG Awards and Satellite Awards.
David Schwimmer also won some of the awards, including in the Online Film & Television Association Awards, Satellite Awards and TV Guide Awards.
He managed to direct a couple of movies and also episodes in TV series.
His role as Ross Geller in Friends has become an iconic character in television.
---
Interesting Facts about Schwimmer
As a teenager, he created his own non-profit company – Looking Glass Theatre Company.
He was initially offered the role in Men in Black, but he declined it and Will Smith took the iconic role as J.
David was once voted as the 7th Sexiest Man Alive by Playgirl.
---
What contributed to David Schwimmer's net worth
David Schwimmer's net worth is mainly attributed to his success on both television and movies, as both an actor and a director.
His role in Friends may have brought in the most fame and money though. Towards the final seasons, the cast were already earning up to $1 million per episode.
He continues to be paid millions of dollars per year for the Friends' re-runs worldwide.
As of 2020, he is estimated to be worth around $85 million.
Source: Wikipedia, Celebrity Net Worth
---
Other Celebrities: