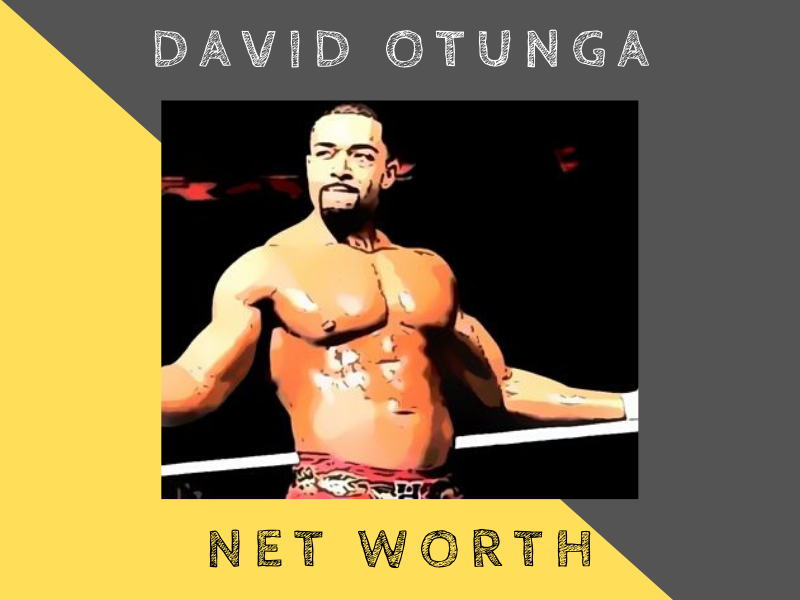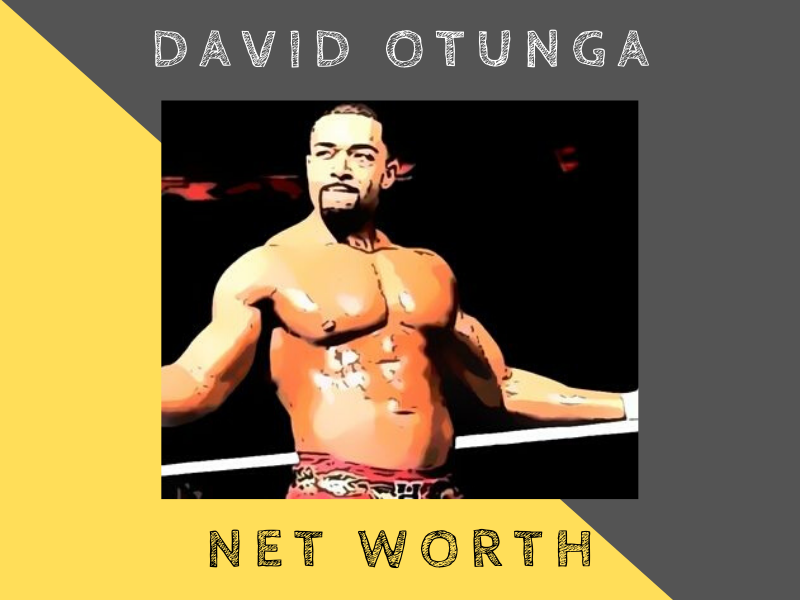 Overview
David Otunga is an American actor, professional wrestler, lawyer and is currently working WWE as a panelist and commentator. He was well known for being in the group The Nexus when he was wrestling.
As of 2020, David Otunga has an estimated net worth of $10 million.
---
David Otunga Net Worth
| | |
| --- | --- |
| NET WORTH: | $10 MILLION |
| AGE: | 40 |
| DATE OF BIRTH: | 7 APRIL 1980 |
| NATIONALITY: | AMERICAN |
| PROFESSION: | WRESTLER, ACTOR, LAWYER, COMMENTATOR |
| SOURCE OF WEALTH: | WWE WRESTLING AND OTHER ROLES, MOVIES |
---
Early Life
David Otunga was born on the 7th of April, 1980 in Elgin, Illinois. His father is Moses, a Kenyan, while his mother is Billie, a European American.
As a child, he schooled at Larkin High School. Otunga later went o the University of Illinois and graduated with a bachelors in psychology.
He later moved to NYC where he became a lab manager for Columbia University's Cognitive Neuroscience Center. In 2006, he graduated from Harvard Law School.
Not long after, he joined Sidley Austin, one of the biggest law firms in the States. He apparently worked for 2 years plus in the firm.
---
Career
David later started his acting career in 2007, the same year he quit the firm. He was a contestant on I Love New York 2 and received the nickname Punk. However, he was eliminated at the end.
Throughout the years, David Otunga acted in both movies and appeared on television. He was on Criminal Minds, Celebrity Ghost Stories and Steve Harvey Show.
As for films, he acted in The Call and A Madea Family Funeral, among others.
Despite being an actor and previous a lawyer, Otunga is best known for his wrestling career.
He joined WWE in 2008 and was assigned to the Florida Championship Wrestling (FCW) development territory. In 2009, he debuted under the name Dawson Alexander.
In 2010, he then joined NXT under this name Otunga and for storyline purposes, R-Truth was his mentor. He debuted that year and defeated Darren Young.
In 2011, Otunga became a big part of the group The Nexus which also had Wade Barrett and other rookies. At some point, John Cena was in The Nexus for awhile, and the pair of Cena and Otunga won the WWE Tag Team Championship and held it for only one night.
Wade Barrett was eventually kicked out of The Nexus and was replaced by CM Punk.
From 2011 to 2014, Otunga's storyline in the WWE changed to that of being a legal advisor, as he did practice as a lawyer earlier in his life.
From 2015 until now, Otunga rarely enters the ring. He initially became one of the hosts of the weekly Raw pre-show on the WWE network. In 2016, he joined the commentary team for Superstars and Main Event.
After the WWE draft in 2016, Otunga joined the SmackDown commentary team full time where he was a 'babyface' color commentator.
Later in 2017 he became a pre-show panelist and rarely appears for commentary due to his acting career.
---
Highlights
Here are some of the highlights of Otunga's career.
He was named as Rookie of the Year and was credited for Feud of the Year among others by PWI magazine.
Otunga has won the WWE Tag Team Championship twice, once with Cena and the other with McGillicutty.
---
Interesting Facts about Otunga
Otunga has a son with Jennifer Hudson but they have already separated.
He once worked as a lawyer in one of the biggest firms in America.
David has also appeared in shows like New Dogs, Old Tricks and Criminal Minds.
---
What contributed to David Otunga's net worth
David Otunga's net worth can be attributed to his career with WWE, as a professional wrestler and for his other non-ring roles.
He has also received income from his movies and television shows. Otunga also worked for a short time with a big law firm in America.
As of 2020, he is estimated to be worth around $10 million.
Source: Wikipedia, Celebrity Net Worth
---
Other Celebrities: