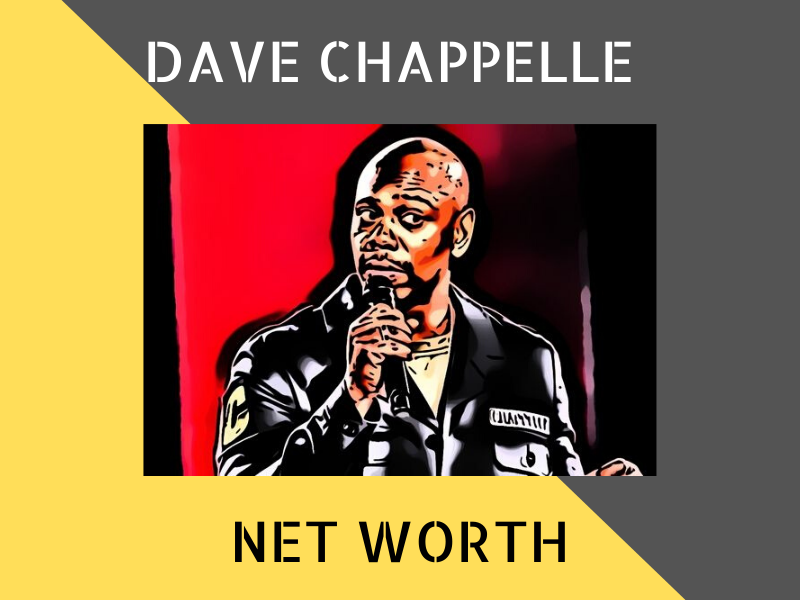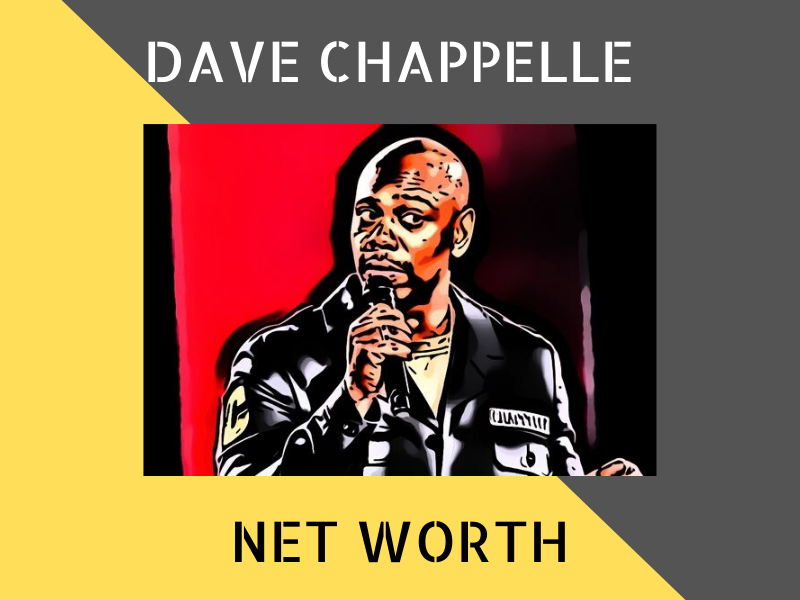 Overview
Dave Chappelle is an American stand-up comedian, writer, producer, and actor. His popular sketch comedy show, The Chappelle's Show, is recognized for its satire and humor.
Chappelle's comedy is always seen as one of the best in the United States, and he has won several awards following the accolades given to him. His net worth is estimated to be $50 million as at 2020.
---
Chappelle's Net Worth
| | |
| --- | --- |
| NET WORTH: | $50 MILLION |
| AGE: | 47 |
| DATE OF BIRTH: | 24 AUGUST 1973 |
| NATIONALITY: | AMERICAN |
| PROFESSION: | STAND-UP COMEDIAN, ACTOR |
| SOURCE OF WEALTH: | STAND-UP COMEDY, MOVIES |
---
Early Life
David Chappelle was born on the 24th of August, 1973 to William David Chappelle II (father) and Yvonne K. Chappelle Seon (mother). His father was a professor at Antioch College, Ohio and his mother was a professor at Prince George's Community College.
Chappelle's mum had worked with the Prime Minister of Congo at a point in time and is said to be a Unitarian Universalist Minister. It seems that Dave Chappelle's bloodline was all about academics and education because his great-grandfather served as President of Allen University.
Growing up, the comedian lived in Silver Spring, Maryland, U.S.A, and his elementary school was Woodlin Elementary School, Maryland. With his parents politically active, they always had political people such as Johnny Hartman (who predicted Dave Chappelle would become a comedian) and Pete Seeger.
They probably already detected Chappelle's funny nature from this point of his life. Following his parents' separation, Chappelle moved with his mother to Washington and occasionally visited his father during the summer. For his higher education, he studied Theatre Arts at Duke Ellington School of the Arts in Washington.
---
Career
David Chappelle has featured in so many films including The Nutty Professor (with Eddie Murphy) and Blue Streak (with Martin Lawrence and Luke Wilson). His first film appearance was in Robin Hood: Men In Tights in the year 1993.
Meanwhile, he got his first lead role in Half Baked, a 1998 comedy. Moreover, he was one of the writers for this 1998 film. David Chappelle has won several awards for the scripts he has written for films so far.
His works are on the following comic genres: satirical comedy, sketch comedy, black comedy, surreal humor, and insult comedy. He had a 'comedy sketch' series called Chappelle's Show that aired from 2003 to 2006, and he wrote it alongside writer, Neal Brennan. Many people joined the show including Snoop Dogg.
News has it that Chappelle retired from the show and later went back to stand-up comedy in 2006, and had different places where he performed all over the U.S. In 2013, a Billboard writer accredited him for being the 'best' in stand-up comedy.
Similarly, he has received an Emmy Award for his appearance on Saturday Night Live in 2017 and the year after, he received a Grammy Award for The Age of Spin and Deep in the Heart of Texas, produced with Netflix.
Biggest recognition
Being an academic like his parents and forefathers, David Chappelle received an award for America's highest comedy honor from Mark Twain Prize for American Humor presented to him by The Kennedy Center. High comedy is usually satire and ridicule, and this is what Chappelle focuses on when he performs his comedy.
Chappelle signed a $20 million comedy-special deal with Netflix, and this deal is operated per series. He released five standup comedy-specials following this deal by 2019.
Fans still await more episodes, and as soon as he starts to release more of them, his net worth will certainly get higher than $50 million.
---
Highlights
Popular Films
Robin Hood: Men in Tights (1993)
The Nutty Professor (1996)
Awards
Dave Chappelle has been nominated for several awards, and won quite a number of them including:
BET Comedy Awards
Outstanding Writing for a Comedy Series for Chappelle's Show (2004)
Outstanding DVD Release for Chappelle's Show (2005)
Emmy Awards
Guest Actor in a Comedy Series for Saturday Night Live (2017)
Outstanding Variety Special for Dave Chappelle: Equanimity (2018)
Grammy Awards
Best Comedy Album for Dave Chappelle: The Age of Spin & Deep in the Heart of Texas (2018)
Best Comedy Album for Dave Chappelle: Equanimity & The Bird Revelation (2019)
---
Interesting Facts about Chappelle
He mentioned his biggest influences as Eddie Murphy, Mel Blanc, Richard Pryor, and Chris Rock.
Kevin Hart and Katt Williams consider Dave Chappelle as "the greatest stand-up comedian of all time".
A doctoral student at the University of Maryland, K.A Wisniewski, edited a book of critical essays called The Comedy of Dave Chappelle and the comedian's show was the focus of study.
Esquire magazine names Dave Chappelle the 'comic genius of America'.
He donates to charity and organizes charity events. In 2004, he made donations at Seeds of Peace International Camp at Maine. Also, he involved artists like Ty Dolla $ign, Stevie Wonder, Chance the Rapper and others in the 2019 Gem City Shine Charity event.
---
What contributed to Dave Chappelle's wealth
Satire has always been a great kind of comedy, and Dave Chappelle's specialty in high comedy has taken him places with his career.
The comedian is seen as a very successful artist with his latest deals and projects, and his $50 million net worth will increase as long as he continues these projects.
Ref: Wikipedia, Celebrity Net Worth
---
Other Celebrities:
Benedict Cumberbatch Net Worth