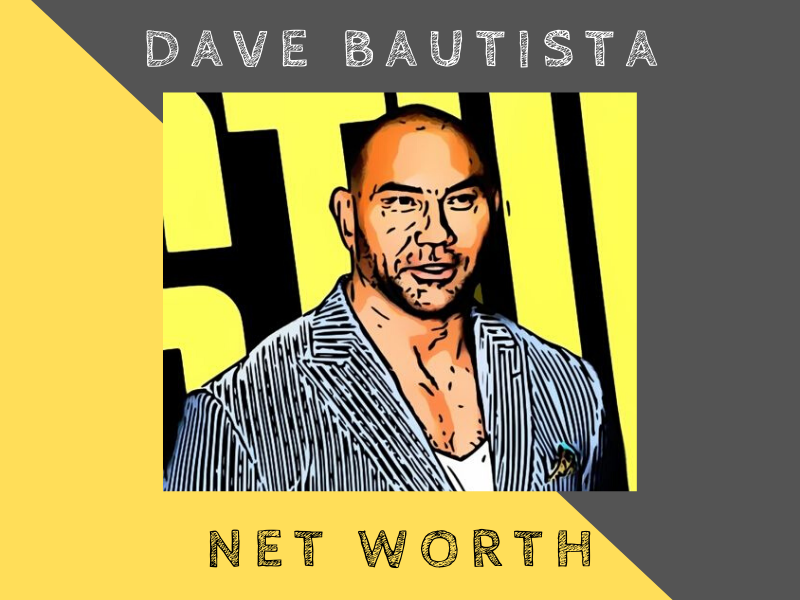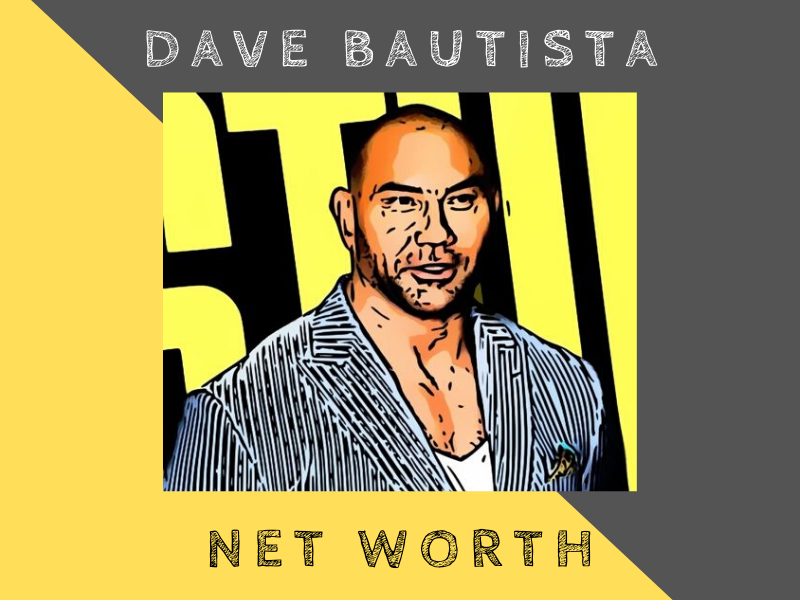 Overview
Dave Bautista is a well known ex-wrestler at WWE and became popular with the ring-name Batista. He is also known as Drax in Guardians of the Galaxy.
As of 2020, Dave Bautista is estimated to have a net worth of $13 million, thanks to his wrestling and acting career.
---
Summary
| | |
| --- | --- |
| NET WORTH: | $13 MILLION |
| AGE: | 51 |
| DATE OF BIRTH: | 18 JANUARY 1969 |
| NATIONALITY: | AMERICAN |
| PROFESSION: | ACTOR, EX-WRESTLER, MMA, BODYBUILDER |
| SOURCE OF WEALTH: | ACTING, WRESTLING |
---
Early Life
Dave Bautista's full name is David Michael Bautista Jr. and he was born on the 18th of January, 1969, in Washington DC.
Dave's mother is of Greek descent whereas his father is Filipino. His grandfather (dad's side) was part of the Philippine's military and worked multiple jobs such as being a taxi driver and a barber.
Growing up, Bautista apparently lived in poverty and had a tough life. When he was 13, he was already stealing cars and by 17, he lived on his own.
Before becoming a wrestler, he also took up a few jobs such as being a bouncer for a nightclub or even as a lifeguard.
---
Career
Dave Bautista began his career in wrestling back in 1999, when he signed with the World Wrestling Federation (WWF) which is today known as WWE.
In WWE, he was known as Batista and had multiple successes as a wrestler.
He has become the world champion six times, won the World Heavyweight Championship four times, the World Tag Team Championship three times and he also won the WWE Championship two times.
He left WWE for some time and rejoined in 2013. Not long after, Bautista won the 2014 Royal Rumble match but departed in June that year.
His second return to WWE was in 2018 but he eventually retired altogether from wrestling in 2019.
Dave also joined acting many years ago, sometime in 2006. He once guested in season 6 of Smallville as an alien named Aldar. He regularly makes cameos or appearances, and has done it in shows like Neighbours, Chuck and Relative Strangers.
Bautista typically acts as a villain, as seen in the movie The Man With The Iron Fists.
His acting breakthrough (in terms of fame) was when he joined Marvel Studios and played Drax the Destroyer in Guardians of the Galaxy (with Chris Pratt, Bradley Cooper and Zoe Saldana) back in 2014. He reprised his role in the sequel to Guardians of the Galaxy, Avengers: Infinity War and Avengers: Endgame.
Dave's co-stars in the Marvel franchise include Scarlett Johansson, Chris Evans, Mark Ruffalo, Jeremy Renner, Tom Hiddleston, Samuel L Jackson, Paul Bettany, Cobie Smulders, Chris Hemsworth, Tom Holland, Gwyneth Paltrow, Paul Rudd, Brie Larson, Don Cheadle, Josh Brolin, Bradley Cooper, Elizabeth Olsen, Chris Pratt, Chadwick Boseman, Zoe Saldana, Anthony Mackie, Sebastian Stan, Vin Diesel and Robert Downey Jr.
During the time, Bautista also acted in Blade Runner 2049, James Bond's Spectre, Master Z: The Ip Man Legacy (with Donnie Yen) and Kickboxer.
Apart from WWE and movies, Bautista had a brief stint as an MMA fighter in 2012.
---
Highlights
Dave has achieved a lot in his career, and below, you'll find a few of the highlights.
Dave has won the world championship six times and the World Heavyweight Championship four times
Apart from his successful wrestling career, he also had roles in big movies such as the Avengers.
Dave only took part in one MMA fight in 2012 and won the match.
---
Interesting Facts on Dave Bautista
Below are some interesting facts on Dave Bautista.
Dave considers bodybuilding the sport that potentially saved his life.
He loves collecting steel lunchboxes.
Dave initially went to the WCW Power Plant for a tryout but was told he would never succeed in the wrestling industry.
Bautista also has a purple belt in Brazilian Jiujitsu.
During his stint as a bounce for clubs, he was once arrested after a fight, leaving one of two patrons unconscious. He had a one year sentence of probation.
---
What contributed to Dave Bautista's net worth
As of 2020, Dave Bautista is estimated to have a net worth of $13 million.
His wealth is from multiple sources. Some of it came from his WWE days when he worked as a professional wrestler.
He also earned a lot when he worked in movies, especially in Guardians of the Galaxy and the Avengers series. In his first Marvel appearance, he apparently earned about $1 million.
The figure should have gone up in the subsequent movies. Even Vin Diesel made over $50 million as Groot in between June 2016 and June 2017.
Source: Celebrity Net Worth, Wikipedia
---
Other Celebs: