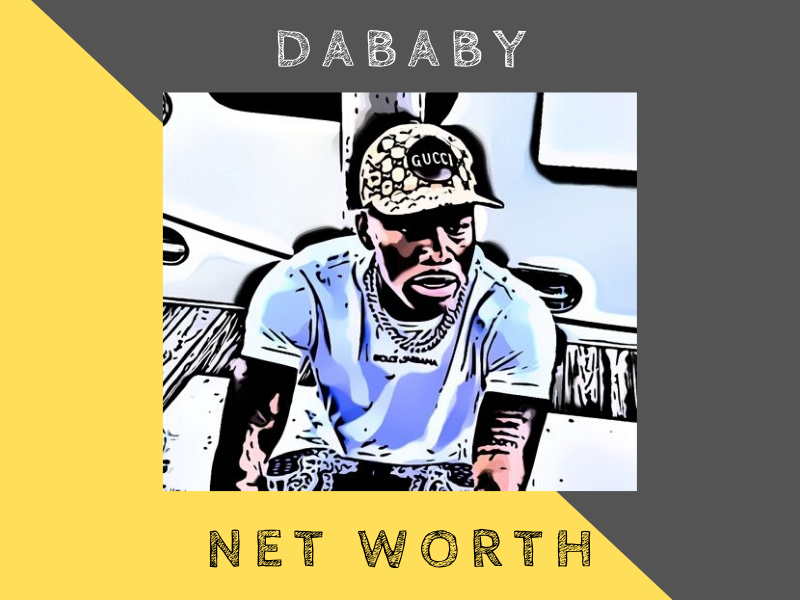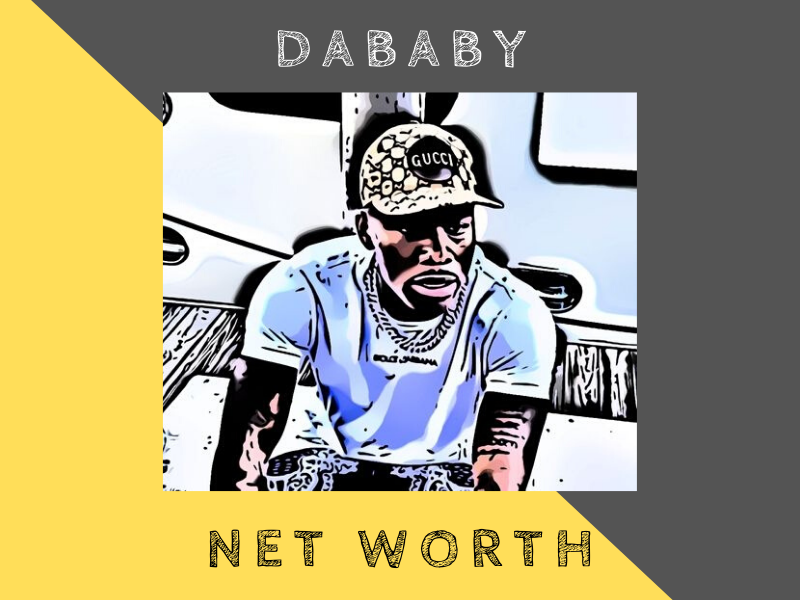 Overview
DaBaby is an American rapper who is best known for his singles Suge and Bop that did well in the Billboard Hot 100. His album Kirk also debuted at number one on the US Billboard 200.
As of 2020, DaBaby's net worth is estimated to be around $3 million thanks to his music.
---
Dababy's Net Worth
| | |
| --- | --- |
| NET WORTH: | $3 MILLION |
| AGE: | 29 |
| DATE OF BIRTH: | 22 DECEMBER 1991 |
| NATIONALITY: | AMERICAN |
| PROFESSION: | RAPPER, SONGWRITER |
| SOURCE OF WEALTH: | MUSIC |
---
Early Life
DaBaby was previously known as Baby Jesus (stage name). His real name is Jonathan Lyndale Kirk and he was born in Cleveland, Ohio on the 22nd of December, 1991.
In 1999, Kirk moved to Charlotte in North Carolina and spent most of his early years there.
He schooled at Vance High School and graduated in 2010.
---
Career
DaBaby began his music career as Baby Jesus back in 2015 and his debut mixtape was titled Nonfiction.
He continued to release mixtapes throughout the years, including his God's Work mixtape series, Billion Dollar Baby, Baby Talk mixtape series and Baby on My Back Jesus Sh*t.
His studio debut album only released in 2019 after he signed with Interscope Records. His first album is titled Baby on Baby. DaBaby also signed to South Coast Music Group, and has a contract with both labels.
His debut album featured guests like Offset, Rich Homie Quan and Rich the Kid. It debuted at no. 25 on the US Billboard 200.
DaBaby's song Suge debuted at the Billboard Hot 100 at no. 87 and eventually hit the top 10 in June 2019.
He also did a lot of features in 2019, including in Cash Shit and Baby. He was also in Dreamville Records' compilation Revenge of the Dreamers under the song Under the Sun.
DaBaby then released his second album titled Kirk, which is his last name. It came out in September 2019 and debuted at the top of the US Billboard 200.
He once again appeared in many singles like Post Malone's Enemies, and remixes to YG's Stop Snitchin, Lizzo's Truth Hurts and Lil Nas X's Panini.
He also has the most entries on the Billboard Hot 100 for 2019, with a whopping 22 entries.
---
Highlights
DaBaby has achieved a lot in recent years. Here are some of the highlights.
He has the most entries in the Billboard Hot 100 for the year 2019, as he made plenty of collaborations.
His second album Kirk debuted at the top of the US Billboard 200.
DaBaby was on Forbes' 30 Under 30 and also named Best Hip-Hop Artist at the BET Hip-Hop Awards 2019.
---
Interesting Facts on DaBaby
Here are some interesting facts on DaBaby.
He was once arrested for allegedly robbing the concert promoter who shorted him money.
In 2019, he was named the Best New Hip-Hop Artist at the BET Hip-Hop Awards.
He was also featured on the Forbes 30 Under 30 List.
DaBaby has made a lot of collaborations with successful artists such as Lil Wayne and J.Cole.
---
What contributed to DaBaby's net worth
DaBaby's net worth is mostly contributed by his albums and music in general.
As of 2020, he is estimated to be worth $3 million.
---
Other Celebs: