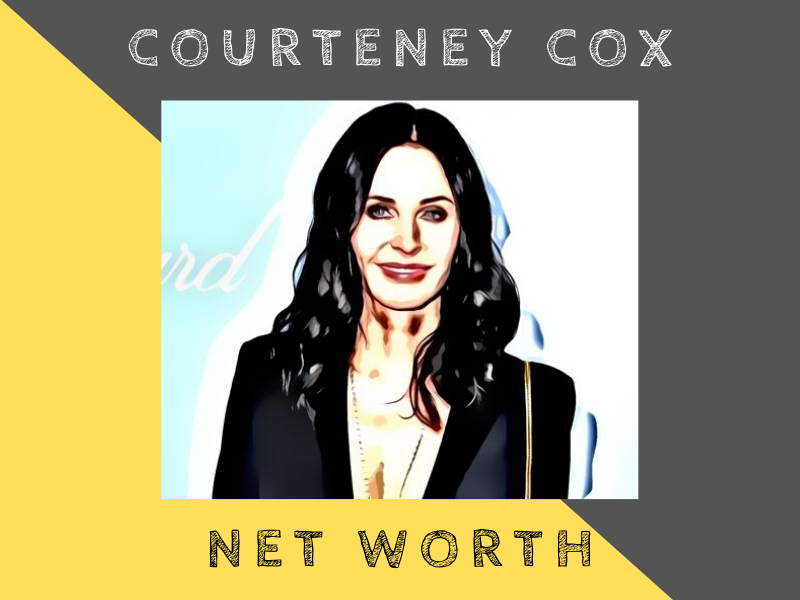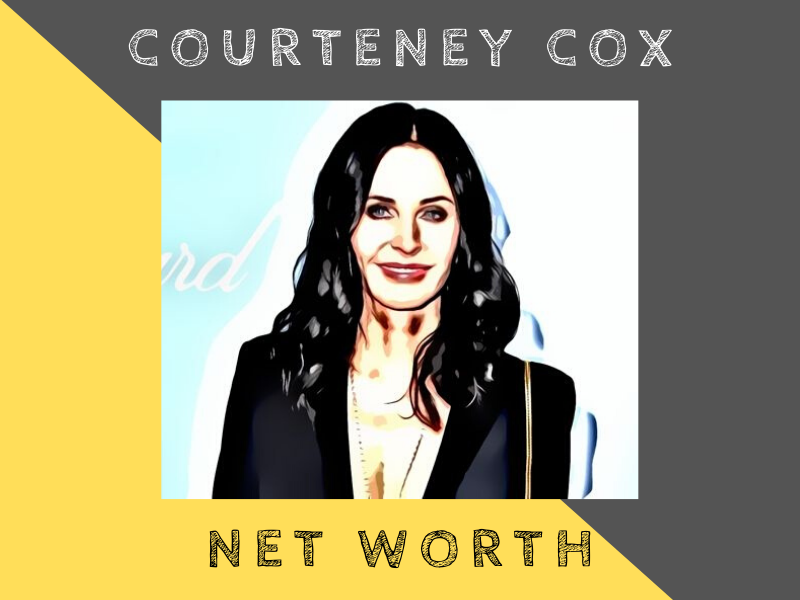 Overview
Courteney Cox is an American actress, director and producer. She is best known for her role as Monica in the iconic Friends sitcom.
As of 2020, Courteney Cox is estimated to have a net worth of $150 million.
---
Courteney's Net Worth
| | |
| --- | --- |
| NET WORTH: | $150 MILLION |
| AGE: | 56 |
| DATE OF BIRTH: | 15 JUNE 1964 |
| NATIONALITY: | AMERICAN |
| PROFESSION: | ACTRESS, PRODUCER, DIRECTOR |
| SOURCE OF WEALTH: | TELEVISION, MOVIES |
---
Early Life
Courteney was born on the 15th of June 1964 in Birmingham, Alabama. She was also raised there. Her father Richard Cox was a businessman and her mother was also named Courteney.
Her parents separated when she was only 10 years old and her mother remarried to Hunter Copeland, a businessman.
Courteney schooled at Mountain Brook High School and after graduating, she went to Mount Vernon College in Washington DC.
Instead of completing the course, she went for a career in modeling and acting instead.
---
Career
Courteney first appeared on screen in the music video for Dancing in the Dark by Bruce Springsteen. She then had a starring role in the TV series Misfits of Science which didn't last long.
Courteney later acted in Family Ties, Masters of the Universe, I'll Be Home for Christmas and even in Mr. Destiny.
In 1993, she acted in The Trouble with Larry but the show was short-lived too. Courteney also appeared in Ace Ventura: Pet Detective and in an episode of Seinfeld.
Her breakthrough came in 1994 when she played Monica Geller in Friends, alongside Jennifer Aniston, Matt LeBlanc, Matthew Perry, Lisa Kudrow and David Schwimmer. The show lasted 10 seasons, and she's still raking in millions annually on re-runs alone.
Apart from television, Courteney starred in several movies too, including as a main character in Scream (1, 2, 3 and 4), The Runner, The Shrink Is In and 3000 Miles to Graceland.
Courteney was supposed to play Susan Mayer on Desperate Housewives but she was pregnant and the role went to Teri Hatcher.
She also appeared in movies such as The Longest Yard (which featured wrestlers like Goldberg and Stone Cold), Zoom and Barnyard.
In 2009, Courteney then became the star of a comedy series Cougar Town which was her most popular show since Friends. She also appeared in the web series Web Therapy created by her co-star Lisa Kudrow.
Courteney also directed her own movie titled Talhotblond in 2012.
---
Highlights
Here are some of the highlights of her career.
She has been nominated for many awards including People's Choice Awards, SAG Awards, Teen Choice Awards, Golden Globe Awards and American Comedy Awards.
Courteney also won some of the awards, including Outstanding Performance by an Ensemble in a Comedy Series by SAG Awards and Favorite Performer in a New Television Program by People's Choice Awards.
She was honored in 1995 for Female Discovery of the Year by Golden Apple Awards.
Cox also owns a production company Coquette Productions.
---
Interesting Facts about Courteney Cox
She's apparently a good drummer and pianist.
Courteney was cast as Rachel Green on Friends at first, but the role went to Jennifer instead.
She once modeled in an advertisement for a store named Parisians.
Although she has separated from her ex-husband Arquette, they still run the production company together.
---
What contributed to Courteney Cox's net worth
Courteney Cox's net worth is mainly attributed to her success on television and movies. Her role with friends paid really well, up to $1 million towards the last few seasons.
Even as the show ended years ago, she's still earning millions per year from the re-runs.
As of 2020, she is estimated to be worth $150 million.
Source: Wikipedia, Celebrity Net Worth
---
Other Celebrities: