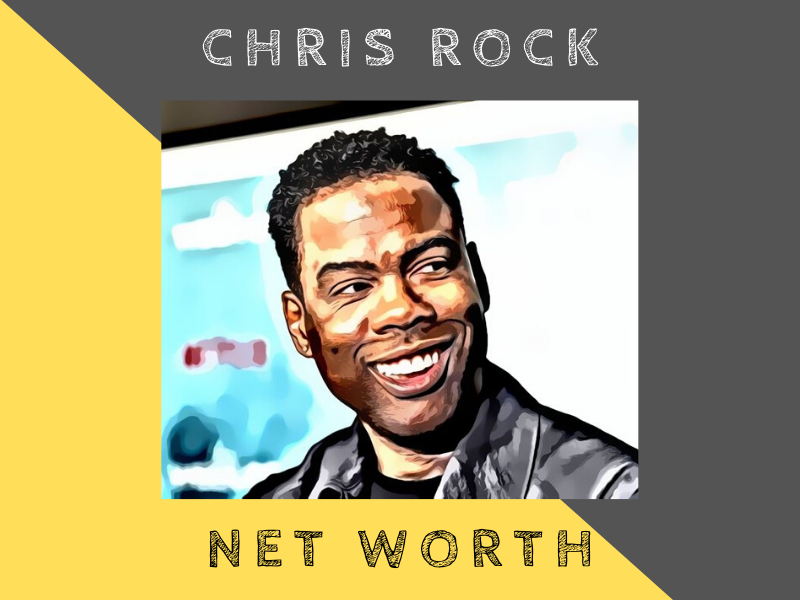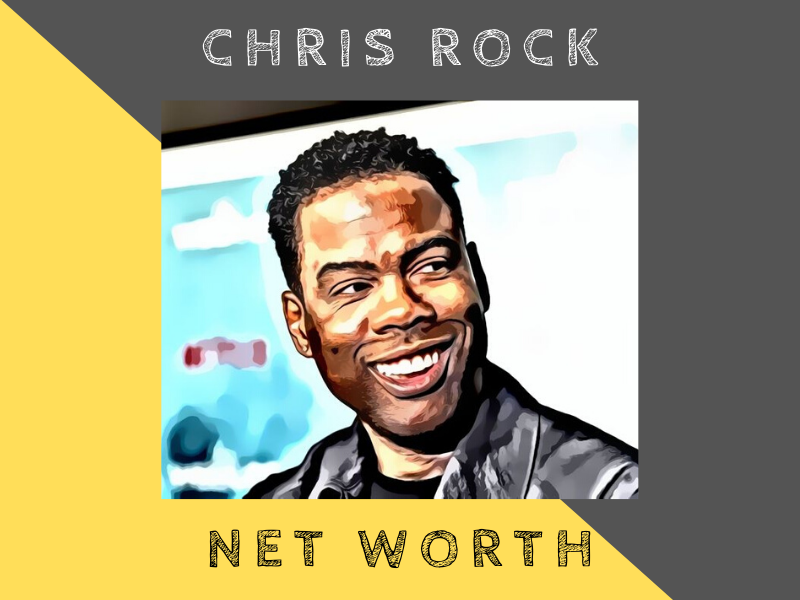 Overview
Chris Rock is an American actor, comedian, writer, director and producer. He is best known for his stand-up comedies and his movies like The Longest Yard and Grown Ups, alongside Adam Sandler.
As of 2020, Chris Rock is estimated to have a net worth of $100 million.
---
Chris Rock Net Worth
| | |
| --- | --- |
| NET WORTH: | $100 MILLION |
| AGE: | 55 |
| DATE OF BIRTH: | 7 FEBRUARY 1965 |
| NATIONALITY: | AMERICAN |
| PROFESSION: | STAND-UP COMEDIAN, ACTOR |
| SOURCE OF WEALTH: | STAND-UP COMEDY, TELEVISION, MOVIES |
---
Early Life
Chris Rock's full name is Christopher Julius Rock and he was born on the 7th of February 1965 in Andrews, South Carolina. They finally settled in the area of Bedford-Stuyvesant.
His mother was a teacher and social worker while his father was a truck driver and newspaper delivery man.
Chris Rock is of Cameroonian descent as his great-great-grandfather was a slave before serving for the United States Colored Troop.
As a kid, Chris Rock had endured beatings and bullying from white students as he lived in a white-majority area. He was finally pulled out of James Madison High School as his parents were worried about the bullying.
Chris had to work at various fast-food restaurants when he was young.
---
Career
Chris Rock started off in stand-up comedy back in 1984 when he performed at NYC's Catch a Rising Star. He later gained popularity and appeared in the shows I'm Gonna Git You Sucka and Miami Vice.
Eddie Murphy saw him performing at a night club and mentored him later. He also helped Rock secure his first movie role in Beverly Hills Cop II.
In 1990, he joined Saturday Night Live (SNL) together with Adam Sandler, Rob Schneider, David Spade and Chris Farley. They were known as the Bad Boys of SNL.
Success with stand-up comedy
Chris Rock was successful with stand-up comedy after he left SNL. He first did a few episodes in a sketch show In Living Color.
He then wrote and starred in the comedy show CB4. In 1994, he starred in his first HBO special Big Ass Jokes and in 1996, he starred in Bring the Pain, which solidified his success.
He even won two Emmy Awards for his special. Chris Rock also voiced Lil Penny, a puppet, in the Nike commercials from 1994 to 1998. Chris also hosted the 1997 MTV Video Music Awards.
In 1999, he had another comedy special – Bigger & Blacker, and in 2004, he had another special – Never Scared.
Chris Rock was also called "the funniest man in America" by Time magazine and Entertainment Weekly. The Chris Rock Show was also aired by HBO.
His comedy albums Roll with the New, Bigger & Blacker and Never Scared all won the Grammy Awards.
Chris Rock also came up with Kill the Messenger on HBO in 2008 and it won yet another Emmy Award for outstanding writing for a variety or music program.
He later released two stand-up comedy specials on Netflix.
Acting career
Chris Rock also did well with movies. He acted in many movies including Lethal Weapon 4, Beverly Hills Ninja, The Longest Yard (with Stone Cold, Sandler, Schneider, Goldberg, Nelly and the rest), Grown Ups and Madagascar (starring Ben Stiller and Schwimmer).
Rock also wrote and directed for the movies Head of State and I Think I Love My Wife. He starred in both movies as well.
In 2009, he worked on a documentary Good Hair and later on another documentary Credit is the Devil. The following year, he acted in Death at a Funeral with Zoe Saldana.
In 2014, he also wrote, directed and acted in the movie Top Five.
For television, Chris was the executive producer and narrator of the series Everybody Hates Chris which received nominations from Golden Globe, Emmy Awards and People's Choice Award.
Apart from acting or stand-up, he also hosted shows. Chris Rock hosted the 77th Academy Awards in 2005.
Chris Rock also appeared in music videos, including in Red Hot Chili Peppers' Hump de Bump, Madonna's Bitch I'm Madonna and Lil Nas X's Old Town Road.
---
Highlights
Here are some of the highlights of his career.
He has been nominated for many awards (at least 120 times) throughout the years including in American Comedy Awards, BET Awards, Emmy Awards, Golden Globe Awards and Teen Choice Awards.
Chris Rock also won 27 awards so far, including by the Emmy Awards, Golden Globe Awards and American Comedy Awards.
He also hosted the Emmy Awards in 2005.
Chris Rock has been named the funniest man in America by Time magazine and Entertainment Weekly.
---
Interesting Facts about Chris Rock
He debuted as a director for the film Head of State back in 2003. He also wrote the screenplay and starred in the film.
Chris Rock is the voice of Marty the Zebra in the Madagascar series.
He also hosted the 88th Academy Awards in 2015 and spoke on the lack of diversity.
Chris Rock has two daughters, Lola and Zahra.
---
What contributed to Chris Rock's net worth
His net worth can be attributed to many sources, including his television shows, movies and stand-up comedy specials.
He played many roles, including as an actor, director, screenwriter or even producer.
As of 2020, he is estimated to be worth around $100 million.
Source: Wikipedia, Celebrity Net Worth
---
Other Celebrities: