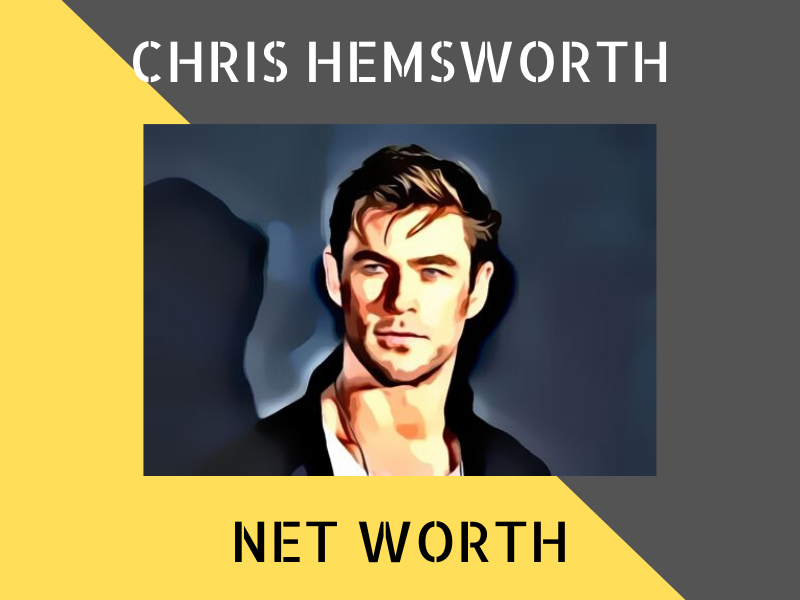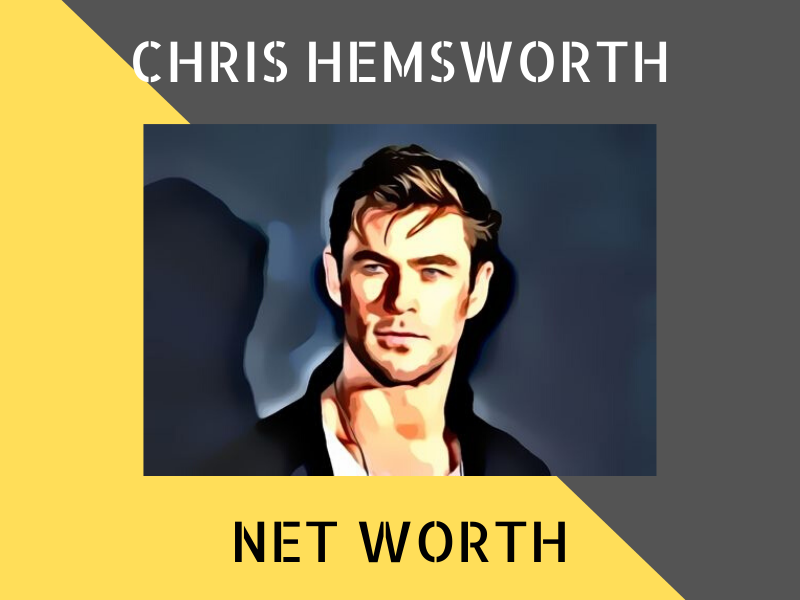 Overview
Christopher Hemsworth is an Australian actor who is best known for his movies including Star Trek and as Thor in the Marvel Cinematic Universe.
As of 2020, Chris Hemsworth is estimated to have a net worth of around $130 million.
---
Chris Hemsworth's Net Worth
| | |
| --- | --- |
| NET WORTH: | $130 MILLION |
| AGE: | 37 |
| DATE OF BIRTH: | 11 AUGUST 1983 |
| NATIONALITY: | AUSTRALIAN |
| PROFESSION: | ACTOR |
| SOURCE OF WEALTH: | MOVIES, TELEVISION |
---
Early Life
Chris Hemsworth was born on the 11th of August 1983 in Melbourne, Australia. His mother was an English teacher while his father was a social-services counselor. His brothers are also actors.
Chris is of English, Scottish, German, Dutch and Irish descent. He was raised in Melbourne and in Bulman.
He schooled at Heathmont College and later returned to the Northern Territory. Chris' family then moved again a few years later to Phillip Island.
---
Career
Early career
Chris began his career in a few TV shows including Guinevere Jones, Neighbours, Marshall Law and The Saddle Club. He finally received recognition when he joined the cast of Home and Away. Chris acted in the show for about 171 episodes.
He later appeared as a contestant in Dancing with the Stars Australia, and his partner was Abbey Ross. In 2009, Chris managed to get a role in J.J. Abram's Star Trek. He apparently took the role because Matt Damon declined it.
Chris continued to act in more roles including in A Perfect Getaway and Ca$h (with Sean Bean).
Marvel breakthrough
His breakthrough came when he played the role of Thor in the Marvel Cinematic Universe, and his first movie was titled Thor in 2011. Chris acted with Tom Hiddleston in that show. He reprised his role in many continuation films including all the Thor sequels and all the Avengers' movies. The movie Avengers: Endgame also became the highest grossing film of all time.
Throughout the Marvel movies, he acted alongside many stars including Scarlett Johansson, Robert Downey Jr, Chris Evans, Mark Ruffalo, Jeremy Renner, Tom Hiddleston, Samuel L Jackson, Paul Bettany, Cobie Smulders, Tom Holland, Gwyneth Paltrow, Paul Rudd, Brie Larson, Don Cheadle, Josh Brolin, Bradley Cooper, Elizabeth Olsen, Chris Pratt, Chadwick Boseman, Zoe Saldana, Anthony Mackie, Sebastian Stan, Dave Bautista, Vin Diesel and Benedict Cumberbatch.
Apart from his success as Thor, Chris has also acted in many movies including The Cabin in the Woods, Red Dawn, Rush, Blackhat, Vacation, In the Heart of the Sea (with Tom Holland), 12 Strong and The Huntsman: Winter's War (with Jessica Chastain).
Since then, he has also acted in other movies including in the Ghostbusters reboot and Men in Black: International (with Avengers' co-star Tessa Thompson).
Chris Hemsworth is scheduled to act in many other movies to come, including reprising his role in Thor: Love and Thunder and in a Netflix film Extraction.
---
Highlights
Here are some of the highlights of his career.
He has been nominated for many awards including British Academy Film Awards, People's Choice Awards and MTV Movie Awards.
Chris also won some of the awards, including Favorite Action Movie Star in the People's Choice Awards and Favorite Movie Actor in the Kids' Choice Awards.
He has starred in many commercially successful films including Avengers: Endgame which became the top grossing film of all time.
---
Interesting Facts about Chris
Chris married actress Elsa Pataky in 2010 and have a few children together. They moved to Australia from Los Angeles.
He was one of the highest paid actors in the world for a few times according to Forbes.
Chris also starred with Twilight star Kristen Stewart in Snow White and the Huntsman back in 2012.
---
What contributed to Chris Hemsworth's wealth
Chris Hemsworth's wealth can be attributed to his success as an actor in movies.
With his role in the Marvel Cinematic Universe, he became one of the highest paid actors for a couple of years.
As of 2020, he is estimated to be worth around $130 million.
Ref: Wikipedia, Celebrity Net Worth
---
Other Celebrities: