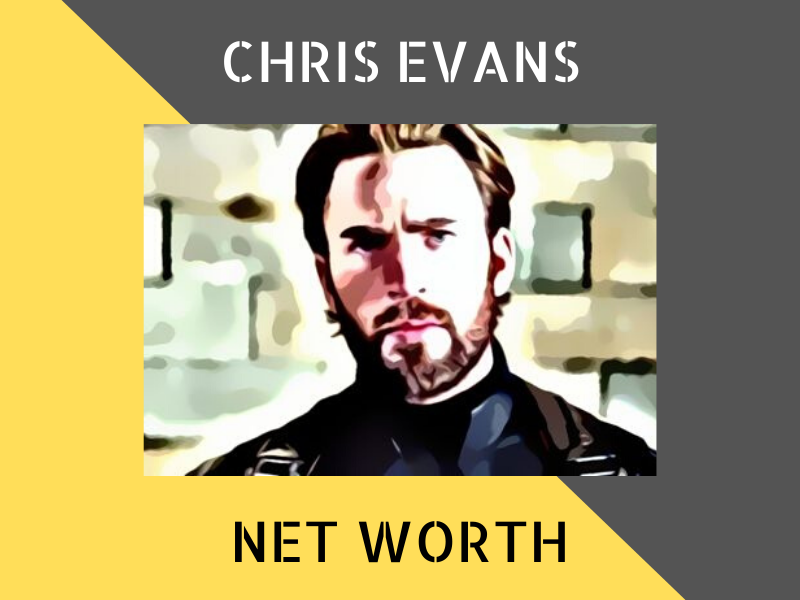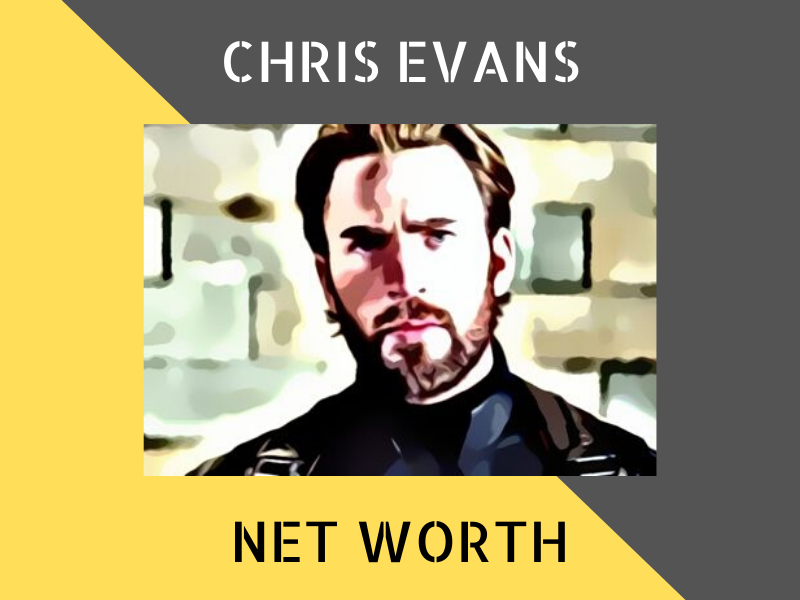 Overview
Chris Evans is an American actor who has starred in many commercially successful films. He is best known as Steve Rogers / Captain America in the Marvel Cinematic Universe.
As of 2020, Chris Evans has an estimated net worth of $70 million.
---
Chris Evans' Net Worth
| | |
| --- | --- |
| NET WORTH: | $70 MILLION |
| AGE: | 39 |
| DATE OF BIRTH: | 13 JUNE 1981 |
| NATIONALITY: | AMERICAN |
| PROFESSION: | ACTOR |
| SOURCE OF WEALTH: | MOVIES |
---
Early Life
Christopher Robert Evans was born in Boston, Massachusetts on the 13th of June 1981. He grew up in Sudbury.
His mother was an artistic director while his father was a dentist. Chris is of Italian, Irish, British and German descent.
As a kid, he schooled at the Lincoln-Sudbury Regional High School. Chris later moved to NYC to study at the Lee Strasberg Theatre and Film Institute.
---
Career
Chris Evan's career began with a short educational video in 1997 titled Biodiversity: Wild About Life!. He also became a model for Hasbro's board game Mystery Date.
Chris later acted in more movies, including Not Another Teen Movie, The Perfect Score, Cellular (with Jason Statham and Kim Bassinger) and Fierce People.
His first big film was Fantastic Four in 2005, with the role Human Torch, starring alongside Jessica Alba. He reprised his role in the sequel Fantastic Four: Rise of the Silver Surfer.
Chris Evans also acted in other movies like Sunshine, Street Kings (with Keanu Reeves), The Loss of a Teardrop Diamond, Push (with Dakota Fanning), Puncture, The Losers and Scott Pilgrim vs. the World (with Brie Larson).
Marvel breakthrough
His breakthrough with Marvel came in 2011 when he acted as Captain America in the movie Captain America: The First Avenger (with Natalie Dormer). He reprised his role in the following Captain America sequels and the Avengers' movies as one of the main superheroes. Avengers: Endgame also became the top grossing movie of all time.
When filming Avengers, he acted with many other stars including Robert Downey Jr, Tom Hiddleston, Scarlett Johansson, Paul Bettany, Chris Pratt, Brie Larson, Samuel L Jackson, Paul Rudd, Zoe Saldana, Chris Hemsworth, Tom Holland, Karen Gillan, Gwyneth Paltrow, Jeremy Renner, Benedict Cumberbatch, Sebastian Stan, Elizabeth Olsen, Cobie Smulders, Don Cheadle, Bradley Cooper, Mark Ruffalo, Josh Brolin, Chadwick Bose, Anthony Mackie, Dave Bautista and Vin Diesel.
Apart from his Marvel movies, Chris has acted in other movies including What's Your Number? (with Anna Faris), The Iceman, Snowpiercer (directed by Parasite's Bong Joon-ho), Playing It Cool, Before We Go (which he directed), The Red Sea Diving Resort and Knives Out.
---
Highlights
Here are some of the highlights of his career.
He has been nominated for many awards over the years including Critics' Choice Awards, MTV Movie Awards and People's Choice Awards.
Chris Evans also won some of the awards including Favorite Action Movie Actor by the People's Choice Awards.
He starred as one of the leads in Avengers: Endgame which became the highest grossing film of all time, beating Avatar.
---
Interesting Facts about Chris
Chris Evans launched a website named A Starting Point in 2019 with the intention to demystify politics.
He adopted a dog from the animal shelter where the film Gifted was shot.
Chris was also invited to join the Academy of Motion Picture Arts and Sciences.
---
What contributed to Chris Evans' wealth
Chris Evans' wealth is mostly attributed to his success in movies, especially as Captain America in the Marvel movies.
As one of the main characters, despite having many heroes in the films, he is one of the highest paid actors.
As of 2020, he is estimated to be worth around $70 million.
Ref: Wikipedia, Celebrity Net Worth
---
Other Celebrities:
Stone Cold Steve Austin Net Worth