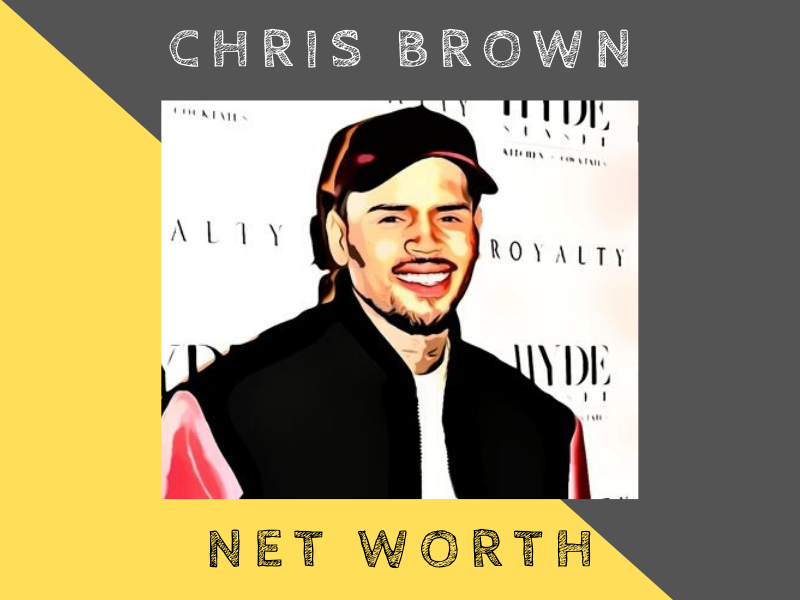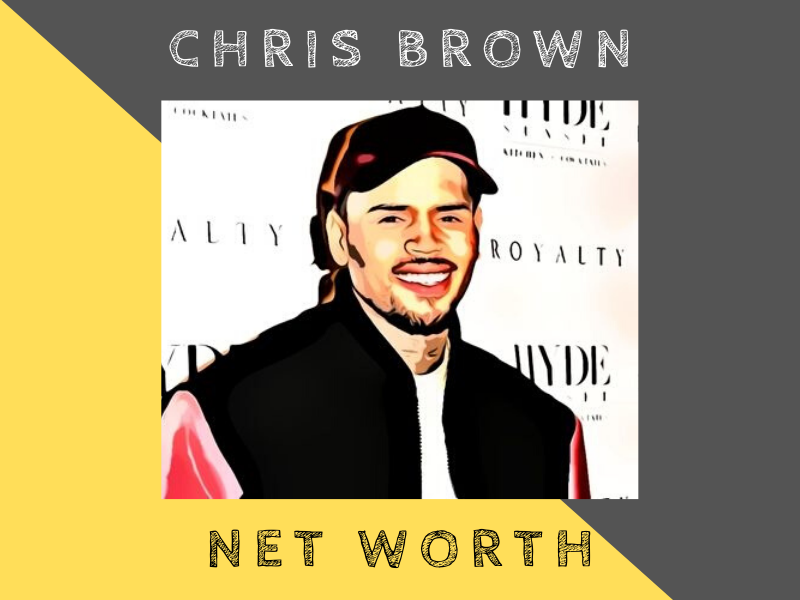 Overview
Christopher Maurice Brown was born on May 5, 1989. He is an American singer, rapper, songwriter, dancer, record producer, entrepreneur, and actor.
He started singing in his church choir when he was a child and got involved in so many local talent shows.
The singer has other businesses that he has ventured into aside from music, and his net worth is $50 million.
---
Chris Brown's Net Worth
| | |
| --- | --- |
| NET WORTH: | $50 MILLION |
| AGE: | 31 |
| DATE OF BIRTH: | 5 MAY 1989 |
| NATIONALITY: | AMERICAN |
| PROFESSION: | SINGER-SONGWRITER, RAPPER, ACTOR, RECORD PRODUCER, ENTREPRENEUR |
| SOURCE OF WEALTH: | MUSIC, RESTAURANT FRANCHISE, MOVIES, TELEVISION |
---
Early Life
Chris Brown was born in Tappahannock, Virginia. His mother was Joyce Hawkins, an ex-director of a daycare center, and Clinton Brown, a corrections officer of a local prison.
His sister's name is Lytrell Bundy, and she is a banker. When Chris was a child, he always listened to music at home, and then, he developed an interest in hip-hop music.
Chris Brown can be referred to as a self-taught performer because he trained himself at a very young age to sing and dance, constantly watching Michael Jackson's performances.
His first performance was in his church choir, and then he moved on to other local talent shows in his area. The day his mother knew about his singing talent was when he sang Usher's single, "My Way".
She was amazed and decided to take his career to the next level by searching for a record deal. However, the singer's life wasn't so smooth because his parents had divorced, and his mother's boyfriend was maltreating her at the time.
---
Career
Music
Chris Brown's first single was "Run It", produced by Scott Storch, and it made the Billboard Hot 100's top chart. In 2007, his single, "Kiss Kiss" from his second album also made the Billboard Hot 100.
He then collaborated with other singers in songs like "No Air" with Jordin Sparks, "Shortie Like Mine" with Bow Wow, and "Shawty Get Loose" with T-Pain and Lil Mama.
In 2011, Brown released his third album Graffiti and his fourth, F.A.M.E, which was featured on the Billboard Top 200. His other albums that made the top Billboard 200 are Fortune (2012) and Indigo (2019).
The singer is one of the world's best-selling artists due to his records in the music industry. In total, Chris Brown has sold about a hundred records and he has won a total of 14 awards including Billboard Music Awards, Soul Train Awards, and even Grammy Awards.
Chris Brown has also featured in movies and television such as Think Like a Man (2012), Takers (2010) with Zoe Saldana, Black-ish (2017), This Christmas (2007) and other notable films.
2019 had Chris Brown's album, Indigo, which had trendy hits like "Undecided", "Back to Love" and "Wobble Up" featuring G-Eazy and Nicki Minaj. In this album, Chris Brown reunited with his 2005 producer, Scott Storch.
Chris Brown is currently working with several artists on his album, according to him, and they are Drake, Justin Bieber, Nicki Minaj, Juicy J, Tyga, and many others. 
Other Ventures
As part of his extra income, Chris Brown owns 14 Burger King Restaurant franchises, and according to the restaurant's protocol, a franchisee needs to have a net worth of $1.5 million.
The singer says he became a lover of burgers during his time in prison, and he believes that so many other people would love it so much. This is why he has added the franchise to his business list; there's a huge profit in selling burgers.
---
Highlights
Music albums
Iconegro
Chris Brown (2005)
Exclusive (2007)
Graffiti (2009)
F.A.M.E. (2011)
Fortune (2012)
X (2014)
Royalty (2015)
Heartbreak on a Full Moon (2017)
Indigo (2019)
Awards
In his entire music career, he has been nominated for a total of 402 awards and won 152 of these awards. This includes the American Music Awards, BET Awards, BMI Awards and Soul Train Music Awards.
---
Interesting Facts about Chris Brown
When Chris Brown was very young, his mother discovered his musical talent while he was mimicking Usher's voice, singing 'My Way'. His mother said, 'You can sing?' And Chris responded, 'Well, yeah, Mama.'
Chris Brown claims to own fourteen Burger King Restaurants in the U.S.
He is also a fashion entrepreneur who owns a clothing line called Black Pyramid. The launch was in partnership with Pink+ Dolphin clothing line.
Michael Jackson is Chris Brown's greatest inspiration for music. He was inspired by Michael Jackson's performance skills and passion for music and dance.
In the past, he was once charged for assaulting ex-girlfriend and singer Rihanna.
He was supposed to collaborate with Soulja Boy for Kiss Me Thru The Phone but he pulled out.
---
What contributed to Chris Brown's wealth
Chris Brown is not just a singer or music professional, but he is a true entertainer who never disappoints his fans with his new releases.
Also, his business ventures suggest that he is a smart money man; these businesses and his music career have contributed to his current estimated net worth of $50 million.
Ref: Wikipedia, Celebrity Net Worth
---
Other Celebrities: