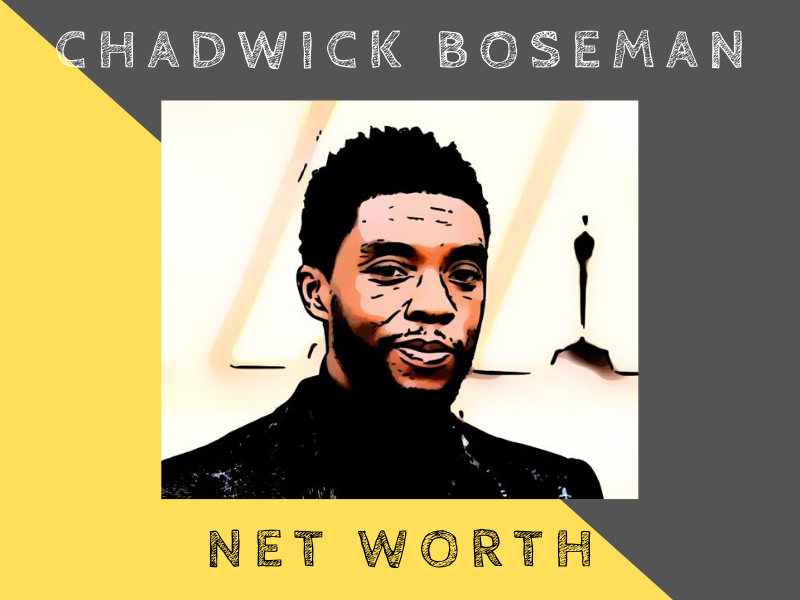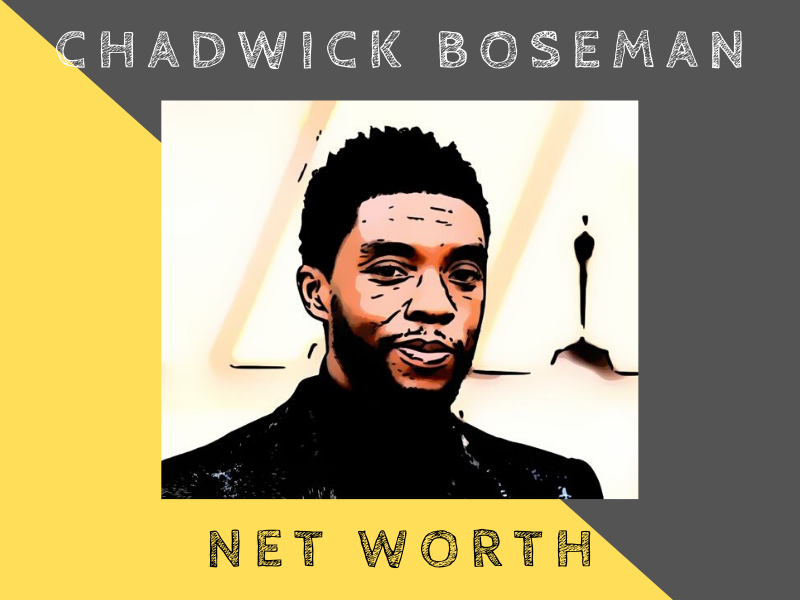 Overview
Chadwick Boseman is an American actor who is best known for being Black Panther in the Marvel Cinematic Universe, especially in films like Black Panther, Captain America and the Avengers series.
As of 2020, Chadwick is estimated to have a net worth of $8 million.
---
Chadwick Boseman's Net Worth
| | |
| --- | --- |
| NET WORTH: | $8 MILLION |
| AGE: | 44 |
| DATE OF BIRTH: | 29 NOVEMBER 1976 |
| NATIONALITY: | AMERICAN |
| PROFESSION: | ACTOR |
| SOURCE OF WEALTH: | MOVIES |
---
Early Life
Chadwick Boseman was born on the 29th of November 1976 in South Carolina. He was also raised in the area. Based on DNA testing, his ancestors were from Nigeria and Sierra Leone.
He schooled at the T.L. Hanna High School and left in 1995. Boseman also wrote his first play in school titled Crossroads. He then went to college at Howard University in Washington DC, and graduated with a degree in directing.
Boseman then attended the Oxford Mid-Summer Program of the British American Drama Academy and later went to NYC's Digital Film Academy. He initially worked as a drama instructor but later moved to LA in 2008 to pursue acting.
---
Career
Chadwick Boseman first debuted on television in 2003, in an episode of Third Watch. He also acted in Law & Order, ER and CSI:NY. His script for Deep Azure was nominated for a Joseph Jefferson Award as well.
Chadwick later acted in Lincoln Heights and later had his debut feature film, The Express: The Ernie Davis Story. He also managed to get a regular role with Persons Unknown in 2010.
In 2013, Chadwick received his first starring role in the film titled 42 and later acted in the indie film The Kill Hole.
In 2014, he then acted in Draft Day with Kevin Costner and later in the movie Get on Up. Two years later, he starred in the Egyptian mythology Gods of Egypt, starring with Gerard Butler and Nikolaj Coster-Waldau.
His breakthrough came in 2016 when he joined the Marvel Cinematic Universe and played Black Panther (T'Challa) in Captain America: Civil War. He also had his own movie of the same name in 2018 which was one of the highest grossing films of the year.
Chadwick Boseman later reprised his role as Black Panther in Avengers: Infinity War and finally, Endgame. The latter is the highest grossing film in history.
He has acted alongside his co-stars Robert Downey Jr, Chris Evans, Scarlett Johansson, Mark Ruffalo, Jeremy Renner, Tom Hiddleston, Samuel L Jackson, Paul Bettany, Cobie Smulders, Chris Hemsworth, Tom Holland, Gwyneth Paltrow, Paul Rudd, Brie Larson, Don Cheadle, Josh Brolin, Bradley Cooper, Elizabeth Olsen, Chris Pratt, Zoe Saldana, Anthony Mackie, Sebastian Stan, Dave Bautista, Cumberbatch and Vin Diesel.
---
Highlights
Here are some of the highlights of his career.
He has been nominated for various awards including the Saturn Award, MTV Movie Award and the Screen Actors Guild Award.
Chadwick also won some of these awards including Best Actor in a Movie by MTV Movie Award and Outstanding Performance by a Cast in a Motion Picture by SAG Award for his role on Black Panther.
He has acted in Avengers: Endgame, the highest grossing film of all time, beating Avatar.
---
Interesting Facts about Chadwick
According to IMDB, Denzel Washington once paid for his tuition at Oxford University.
He didn't audition for his role of Black Panther. He received the role via a phone call by Kevin Feige himself.
Chadwick initially didn't read much comics but after becoming Black Panther in the movies, he started reading a lot of them.
---
What contributed to Chadwick Boseman's wealth
Chadwick Boseman's wealth can be attributed to his success in the movie industry, especially his involvement as Black Panther in the Marvel Cinematic Universe. The cast were paid a lot, especially for the last few movies.
As of 2020, he is estimated to be worth around $8 million.
Ref: Wikipedia, Celebrity Net Worth
---
Other Celebrities: