Business Proposal is one of the hottest Korean dramas on Netflix at the moment.
Episode 8 ended with Shin Ha-ri finally reciprocating Kang Tae-moo's feelings.
Here's a short preview of episode 9 of Business Proposal.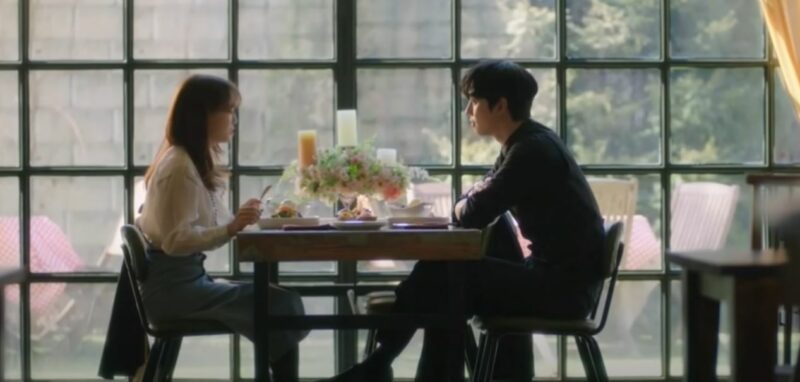 Episode 9 Preview
You can watch the preview to episode 9 of Business Proposal on YouTube as embedded below. It should be released on Netflix on the 28th of March.
In the preview, we see Tae-moo thinking of revealing that he's dating Ha-ri, which will probably be opposed by the latter for obvious reasons.
We also see Yoo-jung from Marine Group approaching secretary Sung-hoon outside his place. We also see Yoo-jung hitting Sung-hoon with a bouquet of flowers in another scene.
In another scene, the chairman seems to have come across Ha-ri again and seems to be reprimanding her about something, which could be the incident where he fell outside the toilet. Ha-ri seems to be hiding her face to avoid the chairman recognizing her as Geum-hui.
We also see Ha-ri telling Tae-moo to be careful about their relationship while in the office. We then see the couple at the stairwell, looking intimate.
In another scene, Hye-ji sees the couple holding hands under the table. Finally, we see Tae-moo going for the kiss with Ha-ri at the playground.
---
Related posts:
Netflix's The Silent Sea Ending Recap And Explanation