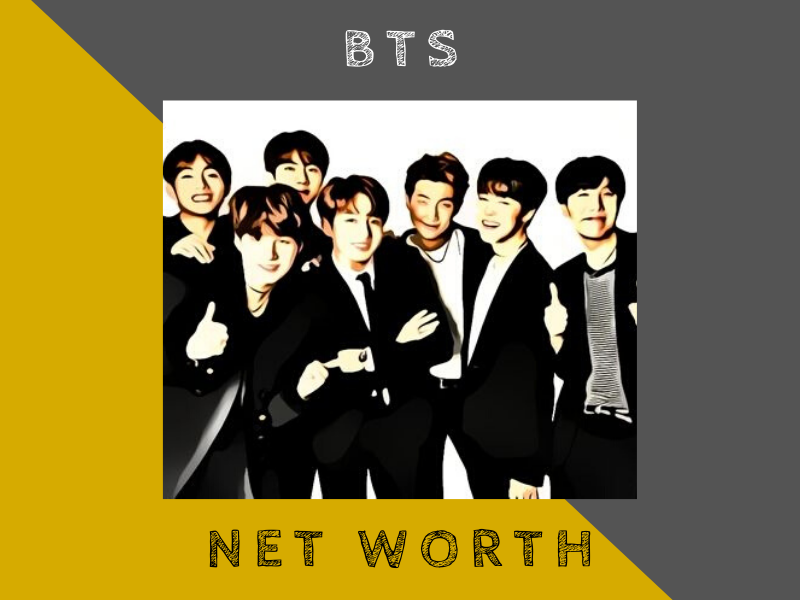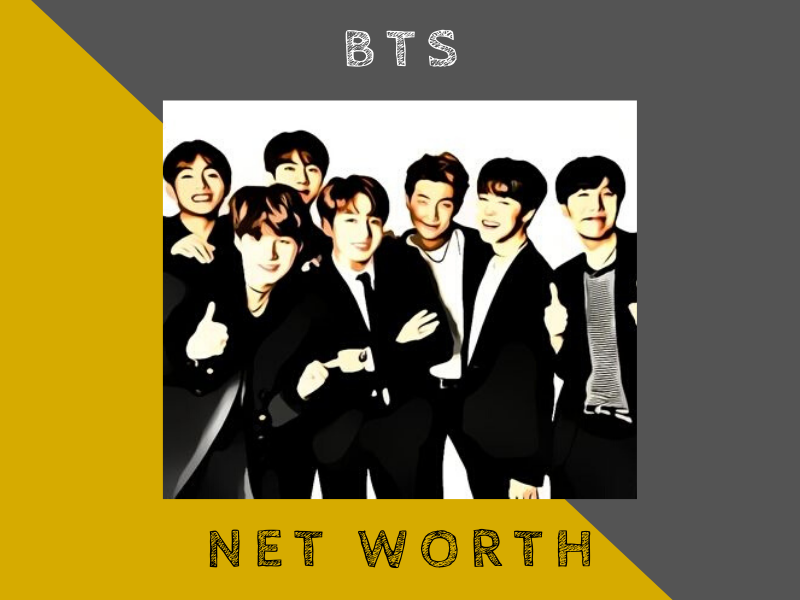 Overview
BTS is one of the hottest boy groups of all time and they're even compared to the Beatles in terms of popularity.
This Korean group of seven has made world history in many aspects, especially as an all-Asian boy group. The members consist of RM, V, Jimin, J-Hope, Jungkook, Suga and Jin.
BTS is collectively estimated to have a net worth of $60 million in 2020.
---
Summary
| | |
| --- | --- |
| NET WORTH: | $60 MILLION |
| MEMBERS: | RM, JIMIN, JUNGKOOK, SUGA, J-HOPE, V AND JIN |
| NATIONALITY: | KOREAN |
| PROFESSION: | BOY GROUP (KOREAN IDOLS) |
| SOURCE OF WEALTH: | ALBUM SALES, CONCERT SALES, YOUTUBE ADS AND SPONSORSHIP |
---
BTS' Early Life
BTS (in full, Bangtan Sonyeondan), is a boyband from South Korea and they have seven members. BTS started all the way back in 2010.
They were supposed to be a hip hop group in the beginning as the CEO of Big Hit was impressed with RM's rapping.
BTS' debut single album was released in 2013, titled 2 Cool 4 Skool.
They only gained recognition starting from 2014 or 2015 as their EP Skool Luv Affair topped the Gaon Album Chart.
---
Career
BTS had their first fan meeting only in 2014 with about 3,000 fans in Seoul. They also had their first concert in the US later that year for free to only about 200 people.
BTS had plenty of activities back in 2015, but their breakthrough moment was when they won in the South Korean program, The Show. Their single I Need U gained them huge recognition.
Also in the same year, they released the song Dope which peaked at 44 in S.Korea but it peaked at no.3 on Billboard's World Digital Songs Chart. The music video for that song also became their first MV to hit 100 million views.
BTS also gained their first emoji on Twitter that year. Not long after, they began their world tour extension of Red Bullet Tour, going to Asia, North America, Oceania and Latin America.
In the same year, they also marked their first appearance on the Billboard 200.
Since then, BTS has only grown bigger and bigger. 2017 was when they really expanded internationally. They were the first Korean group to win Top Social Artist at the Billboard Music Awards. BTS was also the first K-Pop group to have sold out arenas in the US for their concert.
2017 was also a year of collaborations. BTS collaborated with Steve Aoki for their music video Mic Drop, which received Platinum certification in the US (also the first K-Pop group).
In November of the same year, they also smashed the record of being the first K-Pop group invited to perform at the American Music Awards, among other shows.
From 2018 to 2020, they only cemented their status as the most popular K-Pop group worldwide, with all sorts of recognition that we can only dream about.
They have plenty of awards from all kinds of awards shows including American Music Awards, Billboard Music Awards, Mnet, Melon, Golden Disc and many others. BTS was also invited to give a speech at the UN.
They are also constantly hogging the top spots on the Billboard charts, and have even attained 11 Guinness World Records.
Even John Cena is a big fan of BTS.
---
Highlights
BTS has plenty of highlights, being one of the biggest groups in existence. Below are just a few of them.
Invited to the UN to give a speech on "Love Yourself".
Received a fifth-class Hwagwan Order of Cultural Merit from the President of S.Korea.
Winning awards from all kinds of award shows.
Being the most tweeted-about celebrities in the world.
Named as Princes of Pop by TIME magazine.
Billboard's Senior Vice President compared BTS to the Beatles.
Featured on the front cover of TIME magazine as one of the most influential people on the internet.
Getting hundreds of millions of views per music video.
---
Individual Net Worth of BTS Members
We finally move to the individual net worth of BTS members.
As a group, BTS has been estimated to have between $45 million to $60 million in net worth.
RM
Kim Nam Joon, aka RM (previously Rap Monster), is usually regarded as the spokesperson of the group as he's the most fluent in English. He's mostly a rapper in the group.
He is estimated to have a net worth of $8 million.
V
Kim Tae Hyung (aka V), is the lead dancer and vocalist of the group. He is also estimated to have a net worth of $8 million.
Jimin
Jimin is well known for this smooth silky voice and dance moves, and is also estimated to have the same net worth as the two above.
Jungkook
Jungkook (Jeon Jeong-guk) is only 21 years old and he's the youngest in the group. He also has an estimated net worth of $8 million.
Jungkook also bought a $1.7 million apartment in cash, which goes to say a lot.
J-Hope
J-Hope (Jung Ho Seok) is one of the rappers in BTS but among all members, he is estimated to have the highest earnings. His net worth may be at the $12 million range.
He does have his own solo songs like Chicken Noodle Soup.
Suga
Suga (Min Yoon Gi) is also a rapper in the group and is estimated to have a net worth of $8 million.
Suga is also said to currently own a multi-million dollar apartment.
Jin
Jin (Kim Seok Jin) is one of the vocalists of the group and he claims to be 'worldwide handsome'.
Jin also has an estimated net worth of $8 million.
Source: Cheatsheet, Koreaboo, Wikipedia
---
Other Celebs: