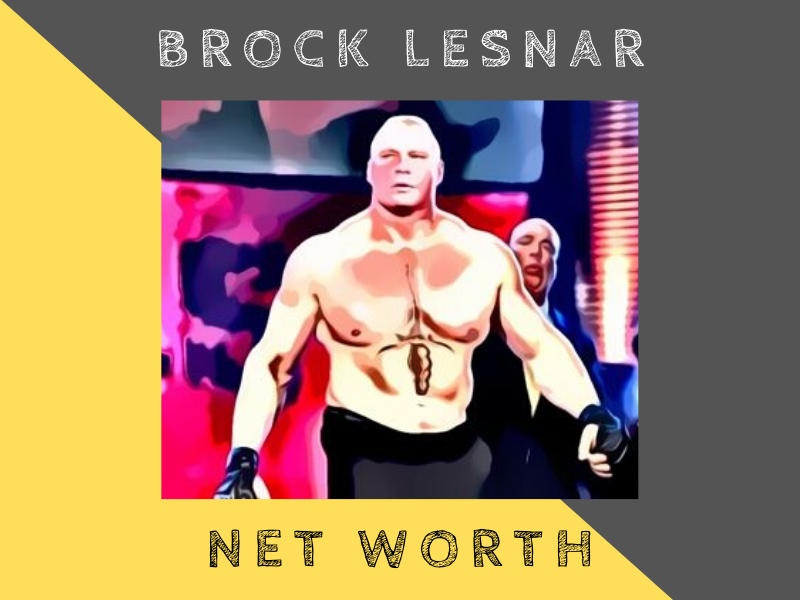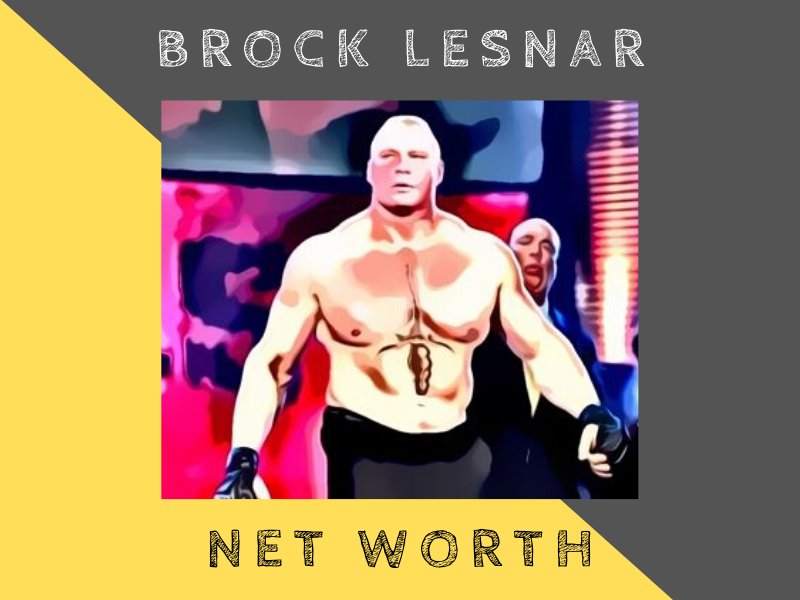 Overview
Brock Lesnar is a well known American professional wrestler who also used to be in MMA and professional football. He is still with the WWE promotion.
As of 2020, Brock Lesnar has an estimated net worth of $28 million.
---
Brock Lesnar Net Worth
| | |
| --- | --- |
| NET WORTH: | $28 MILLION |
| AGE: | 43 |
| DATE OF BIRTH: | 12 JULY 1977 |
| NATIONALITY: | AMERICAN |
| PROFESSION: | WRESTLER, MMA, AMERICAN FOOTBALL PLAYER |
| SOURCE OF WEALTH: | WRESTLING, MMA, FOOTBALL |
---
Early Life
Brock Edward Lesnar was born in Webster, South Dakota on the 12th of July 1977. He grew up on a dairy farm in Webster, belonging to his parents. Brock is of German descent and has three other siblings.
When he was 17, he joined the Army National Guard but was later assigned to an office job due to his limited colorblindness. Brock lost his job and worked for a construction company instead.
As a kid, he schooled at Webster High School and played football and wrestling. He then went to the Bismarck State College and won the NJCAA heavyweight wrestling championship.
On a wrestling scholarship, Brock moved to the University of Minnesota. In the year 2000, he won the NCAA Division 1 heavyweight wresling championship. After that, he won even more championships in college.
---
Career
In 2000, Brock Lesnar signed with the WWF/E and was first assigned to the Ohio Valley Wrestling (OVW) developmental territory. There, he won the OVW Southern Tag Team Championship three times.
Brock debuted at the WWE's main roster only in 2002 and he won the WWE Championship at the age of 25, becoming the youngest to win the title back then.
After his match with Goldberg during WrestleMania XX, Brock left the WWE. He wanted to pursue his career in the NFL and played as a defensive tackle for the Minnesota Vikings. Before the 2004 season, Brock was cut from the team.
In 2005, he rejoined the wrestling world by signing with New Japan Pro-Wrestling (NJPW) and won the heavyweight championship in his first match. He had a contractual dispute with NJPW and later wrestled under the Inoki Genome Federation (IGF).
Later in 2006, he pursued a career in mixed martial arts (MMA) instead. He signed with Hero's and won his debut first against Kim Min-Soo in 2007. Brock Lesnar later moved to the UFC.
He however lost his first match against Frank Mir but won his second against Heath Herring.
In 2008, Brock defeated Randy Couture to become the UFC Heavyweight Champion. He was sidelined a few times during his MMA career due to injuries. He later retired from the MMA.
During his time with the UFC, he was part of some of the most sold pay-per-view events in UFC history.
In 2012, Brock returned to WWE after 8 years. In 2014, he took part in WrestleMania XXX and defeated The Undertaker to end The Streak.
Since then, he has won many championships, including the WWE Championship and the WWE World Heavyweight Championship. He also made an appearance in the UFC in 2016 and defeated Mark Hunt, but was later suspended from the UFC for using a banned substance.
Brock Lesnar is probably the only one to have won both the UFC and the WWE World Championship.
Apart from MMA and wrestling, he has appeared on television and movies as well, including in Countdown, UFC Ultimate Insider and The Tonight Show with Jay Leno.
---
Highlights
Brock has won so many wrestling championships including the WWE Championship 5 times, the King of the Ring, the WWE Universal Championship and many more.
He has also been featured multiple times in PWI magazine including for Wrestler of the Year in 2002 and 2014.
Lesnar also won the UFC Heavyweight Championship and other MMA awards.
He has the Guinness World Record for being the youngest person to win the WWE Championship.
---
Interesting Facts about Brock
His nicknames in the WWE include "The Beast Incarnate", "The Conqueror", "The Anomaly" and so on.
He managed to beat The Rock in the 2002 SummerSlam to claim the title of youngest WWE champion.
Brock married former WWE women's champion, Sable (Reena Greek).
He was once banned from hunting in Canada for 6 months for violating a rule.
---
What contributed to Brock Lesnar's net worth
Brock Lesnar had multiple sources of income, which included his successful career at WWF/WWE and his MMA career. He also had brand sponsorship over the years.
As of 2020, Brock Lesnar is estimated to be worth around $28 million. He is one of the top 10 wealthiest WWE superstars.
Source: Wikipedia, Celebrity Net Worth
---
Other Celebrities: