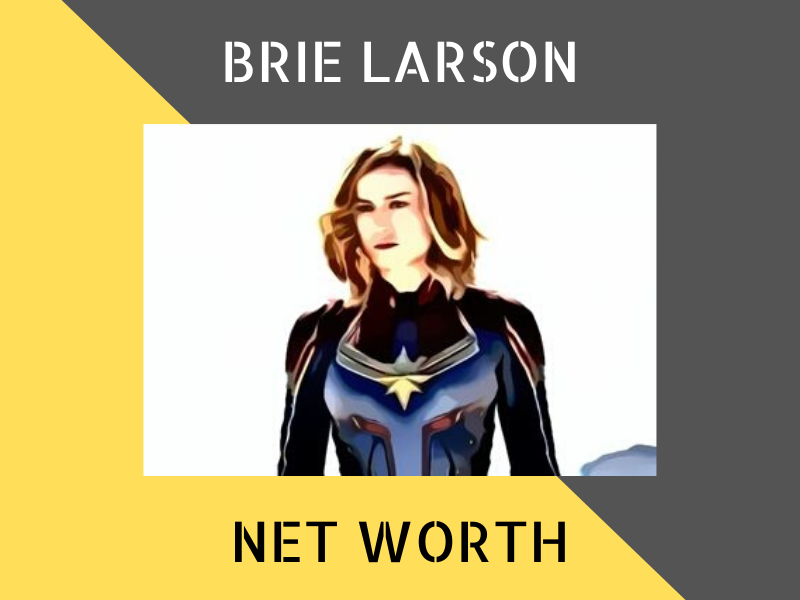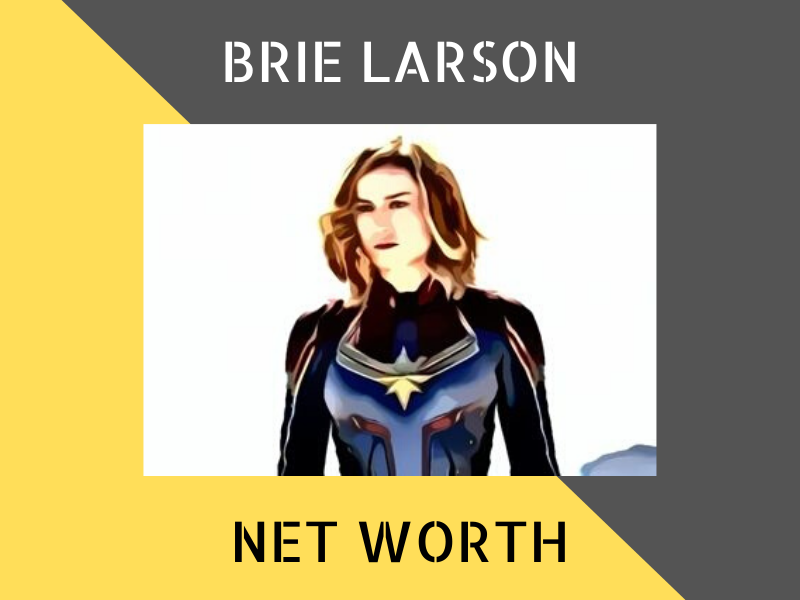 Overview
Brie Larson is an American actress and filmmaker. She is known for her movies Kong: Skull Island and for playing Captain Marvel in the Marvel Cinematic Universe.
As of 2020, Brie Larson has an estimated net worth of $20 million.
---
Brie Larson's Net Worth
| | |
| --- | --- |
| NET WORTH: | $20 MILLION |
| AGE: | 31 |
| DATE OF BIRTH: | 1 OCTOBER 1989 |
| NATIONALITY: | AMERICAN |
| PROFESSION: | ACTRESS, FILMMAKER |
| SOURCE OF WEALTH: | MOVIES, TELEVISION |
---
Early Life
Brie Larson's real name is Brianne Sidonie Desaulniers and she was born on the 1st of October 1989 in Sacramento, California. Her parents were both homeopathic chiropractors.
Brie was mostly home-schooled and spoke French as her first language growing up. Her parents however divorced when she was only seven. She then moved to LA with her mother and sister to pursue acting.
They initially lived in a one-room apartment in Burbank. Brie then used the stage name Larson, which was from her Swedish great-grandmother.
Her first work was in performing a commercial parody named Malibu Mudslide Barbie for Barbie.
---
Career
Early career
Brie Larson's first big role came in 2001 when she was cast in the sitcom Raising Dad. She then joined the sitcom Hope & Faith but was replaced later. She also acted in the Disney Channel movie Right on Track and later had minor roles in Sleepover and 13 Going on 30 (with Jennifer Garner and Mark Ruffalo).
Brie also received a recording deal with Casablanca Records after she made a song Invisible Girl. She and Lindsay Lohan were the only two in the label at the time. Brie released an album Finally Out of P.E. and one of the singles did well in the Billboard charts. She even went on tour with Jesse McCartney. Her album however didn't do well.
In 2006, Brie acted in the film Hoot and later acted in Remember the Daze. She however failed to get roles in Thirteen and Juno, and had to become a club DJ to make money.
Breakthrough
In 2009, Brie acted in the series United States of Tara and later starred in Tanner Hall. She began to get more roles and acted in Just Peck, House Broken, Scott Pilgrim vs. the World (with Michael Cera) and Rampart (with Woody Harrelson).
Brie Larson also began to try filmmaking in 2012 when she co-wrote and co-directed the film The Arm. It won a special jury prize at the Sundance Film Festival. She later starred in 21 Jump Street (with Channing Tatum and Jonah Hill).
Brie also had roles in Don Jon, The Spectacular Now and The Gambler (with Mark Wahlberg).
Marvel
In 2015, Brie continued to act in Digging For Fire, Trainwreck (with Amy Schumer) and Room. She won the Academy Award, Golden Globe and BAFTA for Best Actress for her role in Room. Brie also acted in the movie Free Fire and Kong: Skull Island (with Tom Hiddleston and Samuel L. Jackson). The latter was a commercial success.
Brie Larson's next big role was as Carol Danvers / Captain Marvel in the Marvel Cinematic Universe. She first appeared in Captain Marvel in 2019, which became Marvel Studios' first female-led movie. She also acted in Avengers: Endgame, which became the highest grossing movie of all time.
When filming Avengers, she acted with many other stars including Robert Downey Jr, Chris Evans, Karen Gillan, Scarlett Johansson, Paul Bettany, Chris Pratt, Tom Hiddleston, Samuel L Jackson, Paul Rudd, Zoe Saldana, Chris Hemsworth, Tom Holland, Gwyneth Paltrow, Jeremy Renner, Benedict Cumberbatch, Sebastian Stan, Elizabeth Olsen, Cobie Smulders, Don Cheadle, Bradley Cooper, Mark Ruffalo, Josh Brolin, Chadwick Bose, Anthony Mackie, Dave Bautista and Vin Diesel.

---
Highlights
Here are some of the highlights of her career.
She has received at least 174 nominations over the years including by the Academy Awards, BAFTA Awards and Golden Globe Awards.
Brie also won at least 114 awards including Best Actress by the Academy Awards, BAFTA Awards and Golden Globe Awards.
She has starred in many commercially successful films especially Avengers: Endgame which is the highest grossing movie in history.
---
Interesting Facts about Brie
She is well known for being an advocate of gender equality and sexual assault survivors.
Brie Larson's first acting gig was for Jay Leno when she was only around 7 years old. She played as a girl scout.
Brie first starred with Chris Evans in Scott Pilgrim vs. the World.
---
What contributed to Brie Larson's wealth
Brie Larson's wealth can be attributed to her success in movies especially. She has acted in many commercially successful films including Captain Marvel, Avengers: Endgame and Kong.
As of 2020, she is estimated to be worth around $20 million.
Ref: Wikipedia, Celebrity Net Worth
---
Other Celebrities: