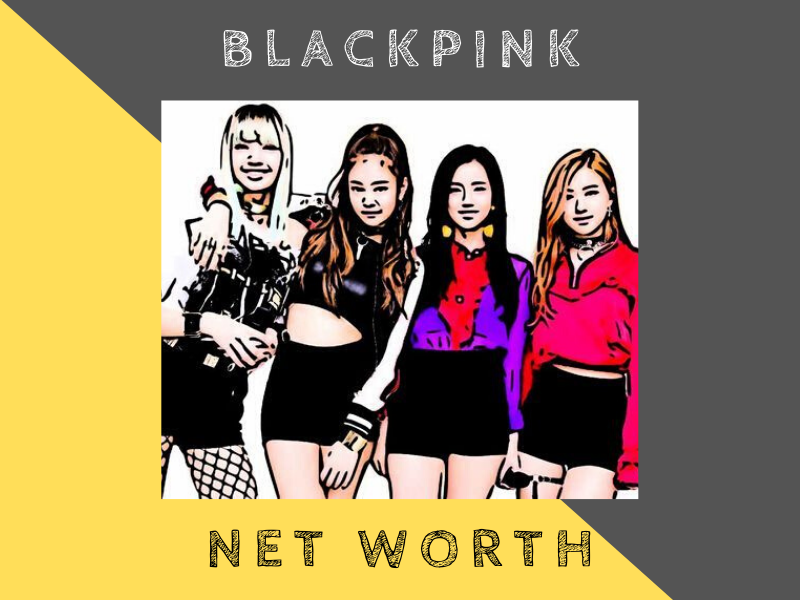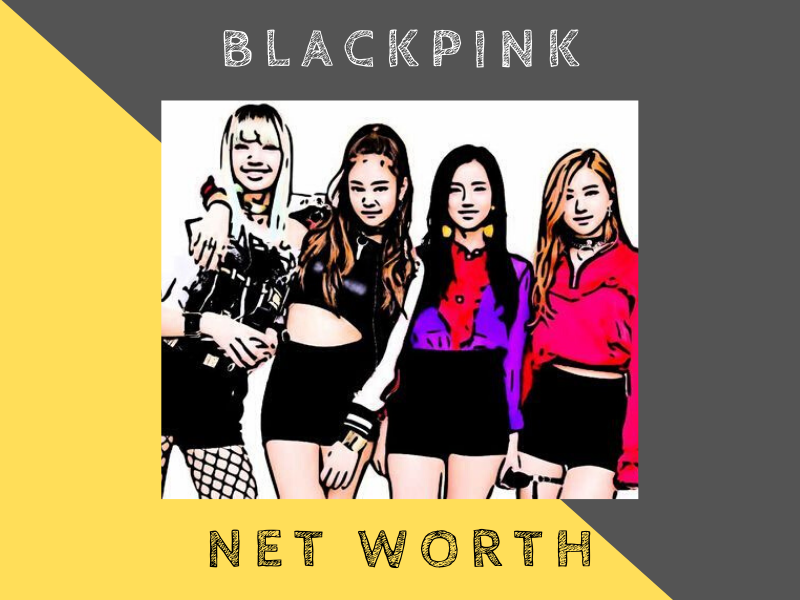 Overview
Blackpink is one of the most popular and successful girl groups from South Korea and has since entered the US market. They are known for their songs like Kill This Love, Ddu-Du- Ddu-Du, Playing With Fire, Boombayah and Whistle.
As of 2020, Blackpink's net worth is estimated to be around $32 million as a group, and each member (Rose, Jisoo, Jennie and Lisa) is apparently worth $8 million individually.
---
Blackpink's Net Worth
NET WORTH:
$32 MILLION IN TOTAL, 8 MILLION PER MEMBER
DATE OF BIRTH:
JISOO – 3 JANUARY 1995
ROSE – 11 FEBRUARY 1997
LISA – 27 MARCH 1997
JENNIE – 16 JANUARY 1996
PROFESSION:
K-POP GIRL GROUP
SOURCE OF WEALTH:
MUSIC
---
Career
Blackpink is a girl group (consisting of Jennie, Jisoo, Rose and Lisa) under YG Entertainment and has since become one of the top Korean girl groups in history. They debuted in 2016 under YG and their first album is Square One. Prior to debuting, they had to undergo a long training period as trainees.
Blackpink's two main singles reached both no. 1 and no. 2 on the Billboard World Digital Songs chart, and was the fastest group to do so. Their songs Whistle also topped many charts.
They later released the second album titled Square Two which featured singles Playing with Fire and Stay. The single Playing with Fire hit no. 1 on the Billboard World Digital Songs chart yet again, and peaked at no. 3 domestically. Stay, however, peaked at no. 10 domestically.
They later won many major Korean awards as a rookie group including in Melon Music Awards and Golden Disc Awards. Billboard magazine also called them one of the best new K-Pop groups in 2016.
International success
Blackpink's success on the international level began not long after and in 2018, they released their first EP Square Up. Their single Ddu-Du Ddu-Du debuted at the UK Official Trending Chart, and was the first female group to do so.
The same single also debuted at no. 55 on the Billboard Hot 100, being the first ever by an all-female K-Pop group. Blackpink surpassed 2NE1's record on the US Billboard 200 as well.
On YouTube, the same song managed to hit over 36 million views in just 24 hours, breaking more records.
In 2018, they also collaborated with the singer Dua Lipa in the song Kiss and Make Up. It debuted at no. 93 on the Billboard Hot 100, and peaked at no. 36 on the UK Singles Chart. This was their first entry in that chart.
In the same year, Blackpink joined Interscope Records and Universal Music Group to expand globally. They also went for their In Your Area World Tour, covering 13 dates.
Jennie later released her own single individually, titled Solo. In 2019, Blackpink made their American debut at the UMG's 2019 Grammy Artist Showcase. They also appeared on several shows including James Corden's late night talk show. As a group, they also became the cover for Billboard magazine in March.
In April the same year, Blackpink released their song Kill This Love which debuted at no. 24 on the Billboard 200 and no. 41 on the Billboard Hot 100. The song also entered the Billboard Top 100 staff curated list.
---
Highlights
Here are a few of the highlights of their career.
They have surpassed One Direction to be the highest subscribed YouTube music group.
They were also featured in Time's Time 100 Next.
Blackpink has surpassed Fifth Harmony and Little Mix on Spotify in terms of number of followers, becoming the most followed girl group.
They have been nominated for at least 149 awards and won at least 38 of them, including in Asia Artist Awards, E! People's Choice Awards, Gaon Chart Music Awards Golden Disc Awards and Melon Music Awards, among others.
---
Interesting Facts about Blackpink
Blackpink is the brand ambassador for many brands, including Reebok, Louis Vuitton, Adidas, Dior, Sprite Korea, Puma, Shopee and Incheon Main Customs.
They managed to do well internationally despite having only a few songs.
They currently hold the title for most viewed music video on YouTube for a K-Pop group with their song Ddu-Du Ddu-Du, with over 1 billion views.
Blackpink's fans are called Blinks.
---
What contributed to Blackpink's wealth
Blackpink's net worth can be attributed to their success in the music industry. They have sold many albums and singles, whether on a CD or on an online platform.
Blackpink also made a lot from their concert tour and merchandise. Apart from that, they are brand ambassadors for so many high end brands.
Although Korean groups in general have to re-pay what their agency spent on them, Blackpink should have surpassed it and they are apparently worth $8 million each.
Ref: Wikipedia, Koreaboo
---
Other Celebrities: