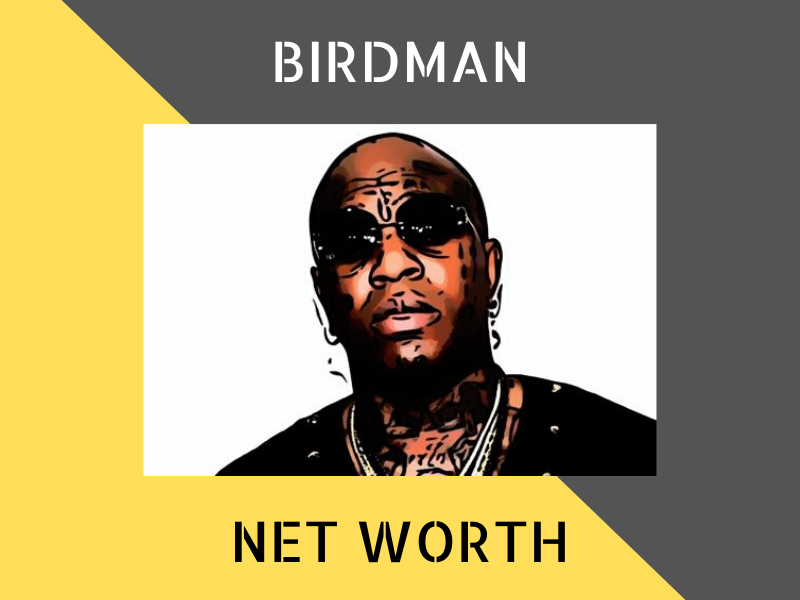 Overview
Bryan Christopher Williams (known as Birdman) is an American rapper, record executive and entrepreneur. He is best known as the co-founder of Cash Money Records.
As of 2020, Birdman has an estimated net worth of $100 million
---
Birdman's Net Worth
| | |
| --- | --- |
| NET WORTH: | $100 MILLION |
| AGE: | 51 |
| DATE OF BIRTH: | 15 FEBRUARY 1969 |
| NATIONALITY: | AMERICAN |
| PROFESSION: | RAPPER, RECORD EXECUTIVE, ENTREPRENEUR |
| SOURCE OF WEALTH: | MUSIC |
---
Early Life
Birdman's birth name is Bryan Christopher Brooks (now Williams) and he was born on the 15th of February 1969 in New Orleans. His father did not sign his birth cert and he took his mother's surname Brooks instead.
When he was five, his mother passed on, and Bryan with his siblings were raised by their uncle for a few years in Canada. They were also in foster care for around two years. His father eventually got custody of him and his name was changed from Brooks to Williams.
Bryan then lived in Magnolia Projects, New Orleans. He and his step-brother did some robberies and sold heroin, and were both arrested. Bryan served 18 months in prison and was finally acquitted.
---
Career
After he was released from prison, Bryan and his older brother Ronald Jay "Slim" Williams paid attention to hip-hop. Bryan then came up with the idea of their record label named Cash Money Records. They began to recruit some rappers.
Their main rappers left later due to financial issues and they were left with Baby D and Lil Doogie. The two were renamed as Lil Wayne and B.G.. They also recruited Turk and Juvenile, and the four of them formed Hot Boys. Cash Money Records started making money and they also signed a $30 million deal with Universal Records in 1998.
Since then, they have been pretty successful. Birdman released his debut album back in 2002 and continued to release four solo studio albums over the years. He is also part of the hip-hop duo Big Tymers.
Birdman also released a collaboration album and a number of tracks with Lil Wayne, who he discovered since the age of 9. He also contributed to the formation of Young Money Cash Money Billionaires (YMCMB). It is the combination of his Cash Money Records and Lil Wayne's Young Money Entertainment.
Birdman also founded the hip-hop group and album named Rich Gang. It's one of the biggest collaborations featuring artists Lil Wayne, Tyga, Nicki Minaj, Bow Wow, Busta Rhymes, Chris Brown, Flo Rida, Kendrick Lamar, R. Kelly, T.I. and so on. It brought attention to rappers like Rich Homie Quan and Young Thug as well.
Other works
Birdman also had other works including forming an O&G company Bronald Oil and Gas, LLC. It was a joint venture between Ronald and him, but there were issues with it. Bloomberg reported that those in charge of O&G permits never heard of them.
He also created a merchandise line named Respek in 2016.
---
Highlights
Here are some of the highlights of his career.
Together with his brother, they have created one of the more successful record labels in rap.
Birdman managed to produce many hit singles over the years.
---
Interesting Facts about Birdman
He has two children Bryan Jr. and Bria.
Birdman also had a conflict with Lil Wayne for a couple of years until they finally split from the joint venture not long ago.
---
What contributed to Birdman's wealth
Birdman's wealth is mainly attributed to the success of his record label that he runs with his brother Slim.
As of 2020, he is estimated to be worth around $100 million.
Ref: Wikipedia, Celebrity Net Worth
---
Other Celebrities: