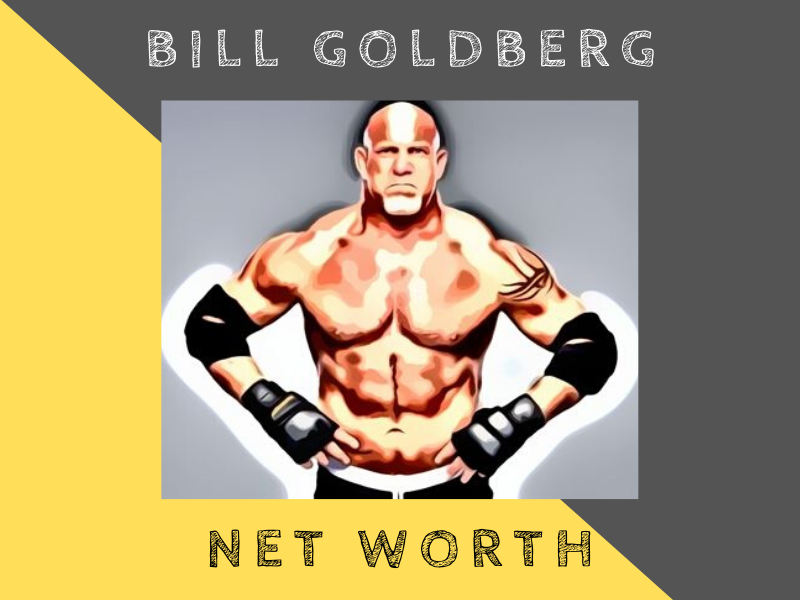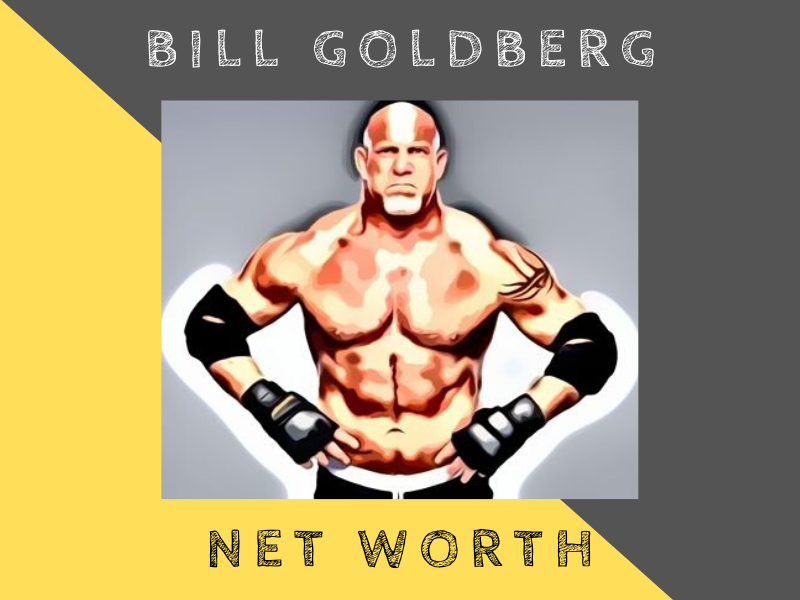 Overview
Bill Goldberg (William Goldberg) is a well known American professional wrestler who used to be a football player and a MMA color commentator. He has also acted in a few movies.
As of 2020, Goldberg's net worth is estimated to be $14 million.
---
Goldberg Net Worth
| | |
| --- | --- |
| NET WORTH: | $14 MILLION |
| AGE: | 54 |
| DATE OF BIRTH: | 27 DECEMBER 1966 |
| NATIONALITY: | AMERICAN |
| PROFESSION: | WRESTLER, ACTOR, EX-FOOTBALLER, COMMENTATOR |
| SOURCE OF WEALTH: | WRESTLING, MOVIES, FOOTBALL |
---
Early Life
Goldberg was born on the 27th of December 1966 in Tulsa, Oklahoma. He was also raised there and had a bar mitzvah at Temple Israel. Goldberg schooled at the Tulsa Edison High School.
From a young age, he loved football and became a bouncer when he was only 16. His mother is a classical violinist and his father was a Harvard graduate and worked as an obstetrician and gynecologist.
His mother managed to breed and create an award-winning hybrid orchid and named it Goldberg. He is also proud of being a Jew.
Goldberg's great grandfather was Romanian and emigrated from Bucharest to the States.
---
Career
Football
Goldberg started off his career in football instead of wrestling. He had a scholarship to play at the University of Georgia Bulldogs' football team. He then joined the LA Rams in 1990.
Goldberg also had a short time playing with CFL Sacramento Gold Miners and Atlanta Falcons. In 1995, he then joined the Carolina Panthers, but never played a game as he was cut from it.
His career in the NFL ended after his injuries.
Wrestling
Goldberg then began powerlifting and MMA training during his rehab after the injury. Sting and Lex Luger asked him to try out pro wrestling instead. Goldberg then began training at the WCW Power Plant.
He was successful with the WCW and had an undefeated streak in singles for about a year. He also became the WCW World Heavyweight Champion and won other championships including the WCW United States Heavyweight Championship.
Together with Bret Hart, Goldberg is the fifth WCW Triple Crown winner. After WCW closed in 2001, he joined the AJPW in Japan between 2002 and 2003.
From 2003 to 2004, he joined the WWE and then became the World Heavyweight Champion. He however didn't stay for long.
Goldberg was away for 12 years until he rejoined WWE in 2016. In 2017, he won the WWE Universal Championship. Goldberg has also headlined many pay-per-view events for both WCW and WWE throughout the years.
In 2018, he was inducted into WWE's Hall of Fame.
Apart from wrestling, Goldberg also involved himself with MMA. He was a color commentator in MMA for Pride Fighting Championship initially and later joined the World Fighting Alliance for the same role.
Acting role
Goldberg also became an actor and appeared on television. He made appearances in Universal Soldier: The Return and Hulk Hogan's Celebrity Championship Wrestling.
Goldberg in 2005 starred in Adam Sandler's The Longest Yard as one of the inmates. A few other wrestlers appeared in the movie including The Great Khali and Stone Cold Steve Austin. Other celebrities also appeared in the movie including Rob Schneider, Chris Rock, Nelly and Terry Crews.
Apart from that, he also appeared in movies and shows like Half Past Dead 2 and Trump's The Celebrity Apprentice.
---
Highlights
Here are some of the highlights in Goldberg's career.
He has been featured in many WWE and WWC related video games as himself.
He has acted in several movies including American Satan, Half Past Dead 2 and The Longest Yard.
Goldberg also appeared in television, in all kinds of shows, including Desperate Housewives, Punk'd, Family Guy, NCIS: Los Angeles and Are You Smarter Than a 5th Grader.
He has won a number of championships including the WCW World Heavyweight Championship, WWE World Heavyweight Championship and the WWE Universal Championship.
---
Interesting Facts about Bill Goldberg
Goldberg is part of a joint venture called Combat Crate to fund raise for the Wounded Warriors of South Florida.
He is also an animal welfare advocate and raises awareness for illegal animal fighting.
Goldberg also participated in the Jimmy V Golf Classic and visited children who were undergoing cancer treatment.
He has the winning streak of 173 matches in a row for WCW, although some may be fabricated.
In 1998, Goldberg defeated Hulk Hogan for the WCW World Championship.
---
What contributed to Goldberg's net worth
Goldberg's net worth can be attributed to many things, especially his successful wrestling career with WCW and later WWE. He also had quite a number of movie involvements back then and appeared in television for a bit.
His job as a color commentator at the MMA promotions also helped in his income.
As of 2020, he is estimated to be worth $14 million.
Source: Wikipedia, Celebrity Net Worth
---
Other Celebrities: