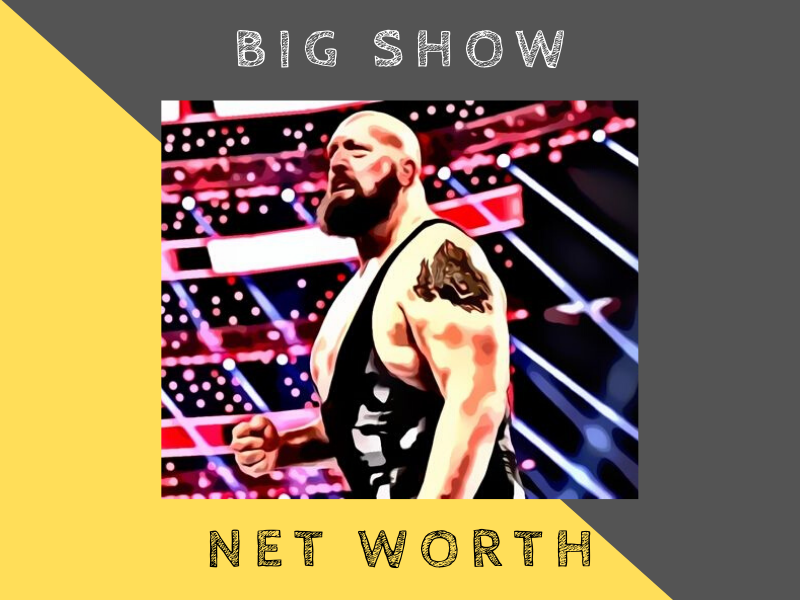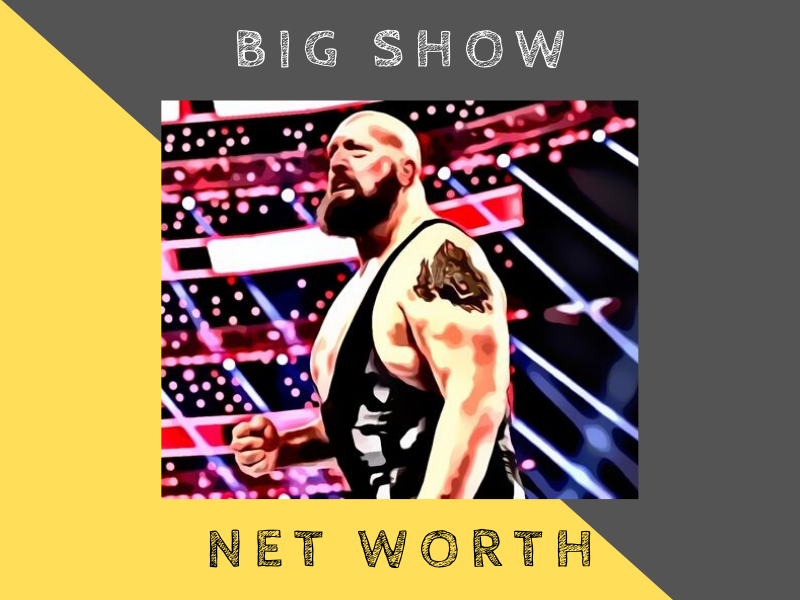 Overview
Big Show (Paul Wight) is a well known American wrestler in the WWE and has also ventured into the acting industry.
As of 2020, Big Show is estimated to have a net worth of $20 million.
---
Big Show Net Worth
| | |
| --- | --- |
| NET WORTH: | $20 MILLION |
| AGE: | 48 |
| DATE OF BIRTH: | 8 FEBRUARY 1972 |
| NATIONALITY: | AMERICAN |
| PROFESSION: | WRESTLER, ACTOR |
| SOURCE OF WEALTH: | WRESTLING, ACTING |
---
Early Life
Big Show's real name is Paul Donald Wight II and he was born in Aiken, South California, on the 8th of February 1972. As a kid, he was diagnosed with agromegaly, i.e. excessive growth hormones.
By the age of 12, Big Show already was over 6 feet tall and had chest hair. He joined the Wichita State University basketball team in 1991. At the time, he was 19 and was already over 7 feet tall.
He later did surgery to halt his condition which succeeded.
Before going to Wichita State University, Paul first went to the Northern Oklahoma Junior College in Tonkawa. He also attended the Southern Illinois University Edwardsville in 1992.
---
Career
Before entering wrestling, Big Show had various jobs like bounty hunting, bouncing and also answering phone calls. During his job at the karaoke company, he met Danny Bonaduce who then introduced him to Hulk Hogan.
Hogan was impressed with Paul's skills in working the crowd and introduced him to Eric Bischoff who was the WCW vice president at the time.
He debuted in WCW later and his first match was in 1994, but he lost to a countout to the champion Frank Finnegan.
In the WCW, Big Show was known as The Giant instead, and was introduced as the son of Andre the Giant.
He was in WCW until he then signed to WWF back in 1999.
During his time with both WCW and WWF / WWE, he has won so many championships. He is a 7-time world champion, including all the championships from different wrestling networks like WWF, WCW and ECW.
Big Show has also won eleven world tag team championships, the Intercontinental championship and the United States championship.
He is also the 24th recipient of the Triple Crown and has won the 12th Grand Slam in the WWE. As a big WWE personality, he was also able to headline pay-per-view events.
Big Show (Paul) was also active outside of wrestling. He has appeared in movies such as Jingle All The Way, MacGruber, Vendetta and Fighting With My Family.
Paul has appeared in television many times as well, usually as himself. He was in Are You Smarter Than A Fifth Grader, Conan O'Brien's show, Late Night with Jimmy Fallon and the list goes on.
---
Highlights
Here are some of the highlights of Big Show's career.
He has been featured in the PWI magazine for many times, including Wrestler of the Year in 1996 and Rookie of the Year.
He has won the WCW World Heavyweight Championship twice and the WCW World Tag Team Championship three times.
In WWF / WWE, he has even more achievements, including winning the WWF/E Championship twice, the World Heavyweight Championship twice and the WWE Intercontinental Championship once.
---
Interesting Facts about Big Show
Here are some interesting facts on the Big Show.
He was once charged for assaulting Robert Sawyer who accused him of breaking his jaw in Marriott Hotel. Big Show was found not guilty for the accusation.
Apart from wrestling, Big Show has appeared on over 30 different television shows.
He once cameo-ed in a music video Thong Son by Sisqo.
Big Show had several names before, including The Giant and Big Nasty Paul Wight.
Big Show once had long hair.
---
What contributed to Big Show's net worth
His net worth can be attributed mainly to his wrestling career at WCW, WWF/E and ECW.
His appearances as an actor in movies and on television shows should have contributed quite a bit to his net worth as well.
As of 2020, Big Show is estimated to be worth $20 million, and is listed in the top 20 richest WWE wrestlers.
Source: Wikipedia, Celebrity Net Worth
---
Other Celebs: