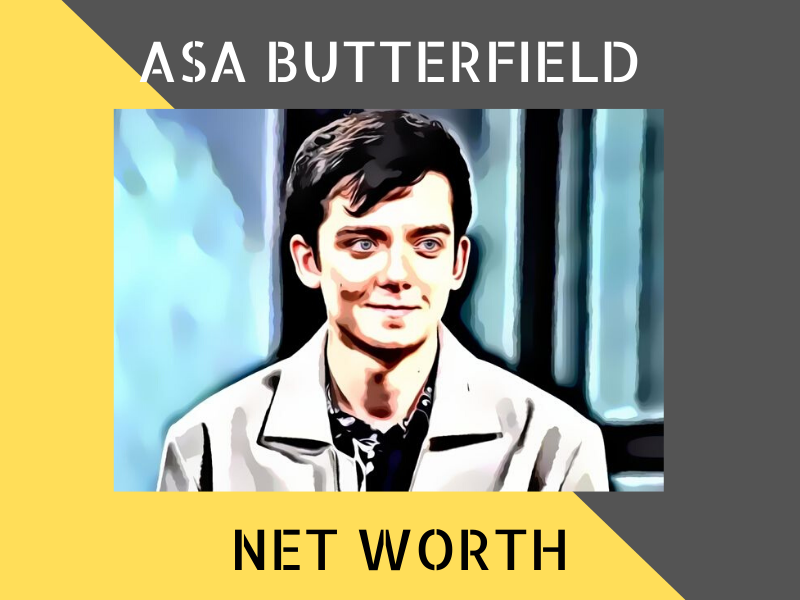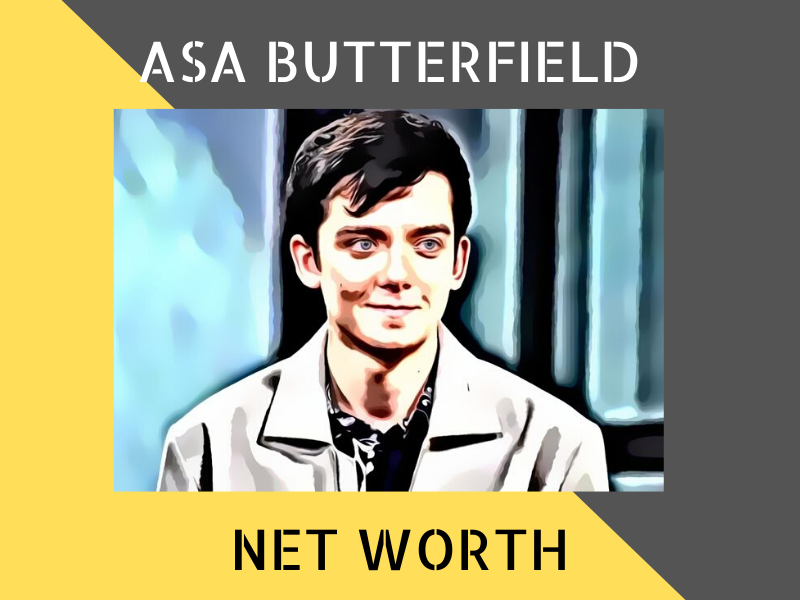 Overview
Asa Butterfield is a British actor who is best known for playing Hugo Cabret in Martin Scorsese's Hugo. He also acted in Netflix's Sex Education.
As of 2020, Asa is estimated to have a net worth of $5 million.
---
Asa Butterfield's Net Worth
| | |
| --- | --- |
| NET WORTH: | $5 MILLION |
| AGE: | 23 |
| DATE OF BIRTH: | 1 APRIL 1997 |
| NATIONALITY: | BRITISH |
| PROFESSION: | ACTOR |
| SOURCE OF WEALTH: | MOVIES, TELEVISION, NETFLIX |
---
Early Life
Asa Butterfield was born on the 1st of April 1997 in Islington, London. His mother is a psychologist while his father is an advertising copywriter.
---
Career
Asa Butterfield began his career at the age of 7 when he acted at the Young Actors Theatre Islington. He then received roles in After Thomas, Son of Rambow (with Will Poulter) and Ashes to Ashes.
When he was 10, he also acted in The Boy in the Striped Pyjamas as the lead actor. He continued to appear in an episode of Merlin as well.
Asa Butterfield later acted in The Wolfman (with Anthony Hopkins and Emily Blunt), Nanny McPhee and the Big Bang and Hugo. He received many award nominations for his role in Hugo.
Butterfield then acted in Ender's Game (with Hailee Steinfeld), The White Circus, Ten Thousand Saints, The Modern Ocean, Miss Peregrine's Home for Peculiar Children (with Eva Green), The Space Between Us (with Gary Oldman) and The House of Tomorrow.
In 2018, he was cast as the lead in Netflix's Sex Education and continued to reprise his role in the subsequent season.
Apart from acting, Asa is also involved in competitive Nintendo gaming where he played Super Smash Bros and signed with Panda, an Esports team.
---
Highlights
Here are some of the highlights of his career.
Asa Butterfield has received several nominations over the years including in the British Indepenent Film Awards, Empire Awards and Young Artist Awards.
He has won Best Youth in Film by the Las Vegas Film Critics Society.
---
Interesting Facts
Asa is interested in making wildlife documentaries apart from acting.
He's also passionate in music. He plays both the drums and the piano.
---
What contributed to Asa Butterfield's wealth
Asa Butterfield's wealth can be attributed to his success in movies, television and Netflix.
In 2020, he is estimated to be worth around $5 million.
Ref: Wikipedia, Celebrity Net Worth
---
Other Celebrities:
Thomas Brodie-Sangster Net Worth