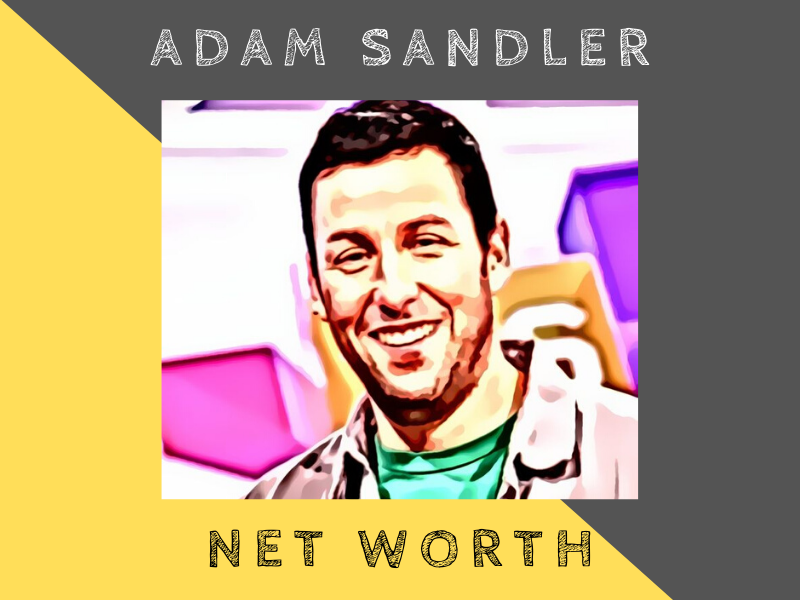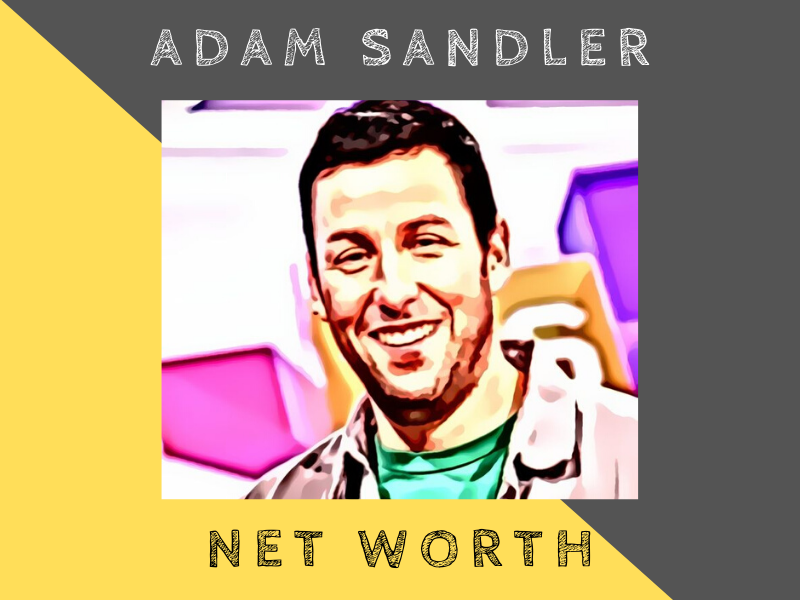 Overview
Adam Sandler is an American actor, producer, comedian, screenwriter and even a singer. He is known for many of his movies including Happy Gilmore, The Longest Yard and Grown Ups.
As of 2020, Adam Sandler is estimated to have a net worth of $420 million.
---
Adam Sandler Net Worth
| | |
| --- | --- |
| NET WORTH: | $420 MILLION |
| AGE: | 54 |
| DATE OF BIRTH: | 9 SEPTEMBER 1966 |
| NATIONALITY: | AMERICAN |
| PROFESSION: | ACTOR, FILM PRODUCER, SINGER, SCREENWRITER, COMEDIAN |
| SOURCE OF WEALTH: | TELEVISION, MOVIES, STAND-UP |
---
Early Life
Adam Sandler was born on the 9th of September 1966 in Brooklyn, New York. His mother was a nursery school teacher and his father was an engineer.
Adam is also Jewish and has a Russian-Jewish descent. One of his great grandfathers was from Lithuania.
As a kid, Adam moved at the age of 6 and grew up in Manchester, New Hampshire. He schooled at the Manchester Central High School. Adam later went to the New York University's Tisch School of the Arts and graduated in 1988.
---
Career
Acting career
Adam Sandler has had a successful acting career over the years. He first started in The Cosby Show as he played Smitty in 1987. He then starred in his first film in 1989, Going Overboard.
Sandler also performed at comedy clubs during that time. He was discovered during his show and was recommended to Saturday Night Live (SNL). He was initially hired as a writer but later joined as a featured player before he got fired.
In 1993, Adam appeared in the movie Coneheads and in 1994, he acted in Airheads with Brendan Fraser and Steve Buscemi.
In 1995, Adam starred in Billy Madison and in 1996, he acted in the movie Bulletproof and Happy Gilmore (featuring Ben Stiller) which he was known for. Two years later, Adam starred in The Wedding Singer.
One of his breakthrough movies came the same year, when he starred in The Waterboy. In 2002, he continued to appear in Punch-Drunk Love and received good reviews.
Later in 2005, he also acted in the film The Longest Yard which featured many WWE wrestlers like Bill Goldberg, Stone Cold Steve Austin and The Great Khali.
In 2007, he starred with Kevin James in the comedy I Now Pronounce You Chuck and Larry. The next year, he was the lead in You Don't Mess with the Zohan and also acted in Bedtime Stories alongside Russell Brand.
Adam continued to produce comedy hits, including Grown Ups (with Rob Schneider, David Spade and Chris Rock), Just Go With It, Zookeeper, Blended and even Grown Ups 2. In 2014, he was considered for the role of Raccoon in Guardians of the Galaxy but the role ultimately went to Bradley Cooper.
From 2014 until now, he had more films including Pixels and later ventured to some Netflix films. He was in a few Netflix movies, including The Do-Over, Sandy Wexler, Murder Mystery (with Jennifer Aniston) and The Week Of.
Adam as a film producer
In his career, he also founded Happy Madison Productions in 1999, which is a company that produces mostly comedy films. They also release films that were produced by others.
Happy Madison Productions released most of the films Adam Sandler is known for, including the Grown Ups series, I Now Pronounce You Chuck and Larry, 50 First Dates, The Longest Yard, Anger Management and Click, among others.
---
Highlights
Here are some of the highlights of Adam Sandler's career.
He has been nominated for at least 120 awards, including the Golden Globe Awards, Grammy Awards, Primetime Emmy Awards, Hollywood Film Awards and People's Choice Awards.
Adam also won at least 46 of these awards, including the Independent Spirit Awards, CinemaCon Awards, Hollywood Film Awards and the MTV Movie & TV Awards.
His company Happy Madison Productions has been really successful, with most of the films grossing tens or hundreds of millions worldwide.
---
Interesting Facts about Adam Sandler
Adam apparently used to stay with Judd Apatow in a $900 a month apartment.
Rob Schneider apparently introduced Sandler to his wife, Jacqueline Titone.
Adam initially joined SNL as a writer and later a featured player but was later fired. However, he recently joined SNL as a host for the first time.
He is also well known for being charitable, including supporting Make-A-Wish Foundation, Feeding America, Project Angel Food, Children's Cancer Association and many more.
---
What contributed to Adam Sandler's net worth
Adam Sandler's net worth is mainly attributed to his success on the film industry and on television. He has acted in many films that grossed over 100 million dollars worldwide.
Adam also founded Happy Madison Productions which have released many of these successful comedy films.
As of 2020, he is estimated to be worth $420 million.
Source: Wikipedia, Celebrity Net Worth
---
Other Celebrities: