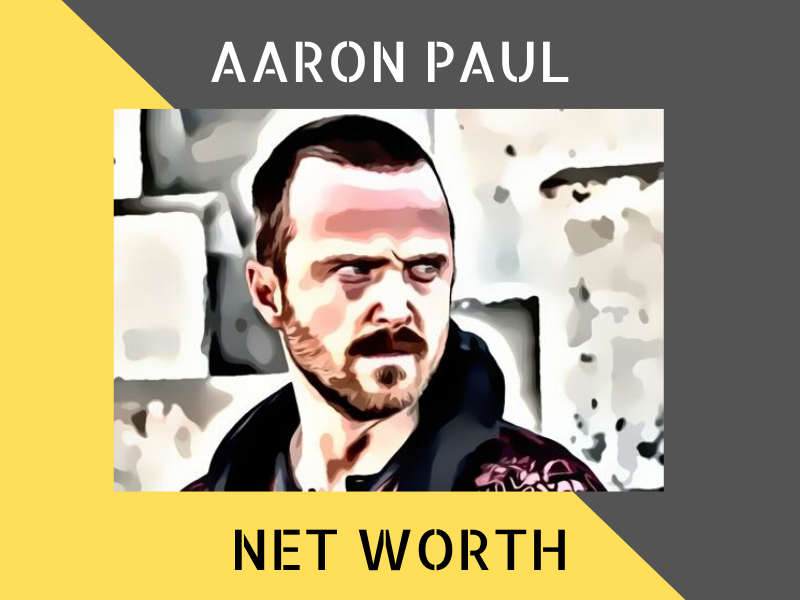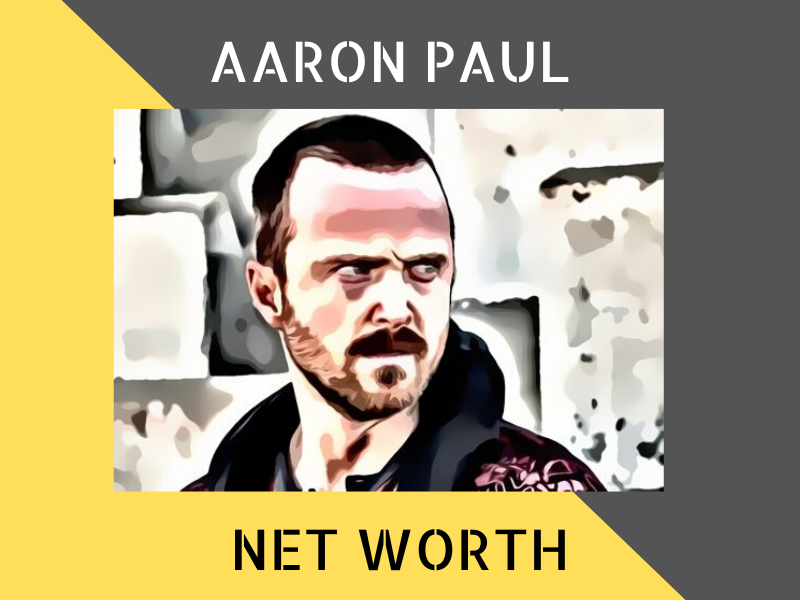 Overview
Aaron Paul is an American actor who is best known for playing Jesse Pinkman in Breaking Bad. He has since acted in movies like Central Intelligence and Need For Speed.
In 2020, he is estimated to have a net worth of $20 million.
---
Aaron Paul's Net Worth
| | |
| --- | --- |
| NET WORTH: | $20 MILLION |
| AGE: | 41 |
| DATE OF BIRTH: | 27 AUGUST 1979 |
| NATIONALITY: | AMERICAN |
| PROFESSION: | ACTOR |
| SOURCE OF WEALTH: | MOVIES, TELEVISION |
---
Early Life
Aaron Paul Sturtevant was born on the 27th of August 1979 in Emmett, Idaho. His father was a Baptist mnister.
Aaron was apparently born premature in his parents' bathroom. He later attended Centennial High School in Idaho. When he was much younger, he apparently appeared on The Price is Right in the year 2000.
Prior to his fame, he also worked as a movie theater usher at Universal Studios, Hollywood.
---
Career
Aaron Paul's career began in 1996 when he took part in the International Modeling and Talent Association competition and got runners-up. He also appeared in several music videos for the band Korn.
Aaron has also appeared in TV commercials including Vanilla Coke, Juicy Fruit and Corn Pops. He later went into acting and acted in many movies including Whatever It Takes, Help! I'm a Fish, K-PAX, National Lampoon's Van Wilder (with Ryan Reynolds), Choking Man, Mission: Impossible III (with Tom Cruise) and The Last House on the Left.
He has also guest starred in popular TV shows like The X-Files, Veronica Mars, CSI:Miami, ER, Criminal Minds, The Guardian and many more.
Breaking Bad
Aaron Paul first acted in the HBO TV drama Big Love and appeared 14 times in the show. His breakthrough came when he landed the role of Jesse Pinkman in Breaking Bad. He acted alongside Bryan Cranston. For his role, he has been nominated for the Primetime Emmy Awards many years and won a couple of years for Outstanding Supporting Actor in a Drama Series.
Aaron has appeared in many other movies and TV shows since then, including Smashed, Tron: Uprising, Saturday Night Live, Exodus: Gods and Kings, BoJack Horseman, The 9th Life of Louis Drax and The Path.
He has also appeared on WWE Raw to promote the film Need for Speed and also voiced the character Nyx Ulric in Kingsglaive: Final Fantasy XV. Aaron also acted alongside Dwayne Johnson and Kevin Hart in Central Intelligence.
In 2018, he joined Westworld's season 3.
---
Highlights
Here are some of the highlights of his career.
He has been nominated for many awards over the years including in the Primetime Emmy Awards, Golden Globe Awards, SAG Awards and Critics' Choice Television Awards.
Aaron Paul won some of the awards including Outstanding Supporting Actor in a Drama Series at the Primetime Emmy Awards for a number of years, among others.
He has acted in Breaking Bad, one of the top TV shows of all time.
---
Interesting Facts
Aaron is known to be a LGBT sex symbol but he's actually not gay.
He has appeared on most of the popular TV shows in the past including Beverly Hills, 90210, Melrose Place, 3rd Rock from the Sun, The X-Files and so on.
Aaron drove to Los Angeles with his 1982 Toyota Corolla with his mother and just $6,000 in savings just to pursue his career.
---
What contributed to Aaron Paul's wealth
Aaron Paul's wealth can be attributed to his success on both television and movies. His role as Jesse Pinkman in Breaking Bad was quite lucrative and he was earning six figures per episode.
In 2020, he is estimated to be worth around $20 million.
Ref: Wikipedia, Celebrity Net Worth
---
Other Celebrities: