Earlier today, Ashton Kutcher gave Ellen Degeneres one of the biggest surprises ever. He made a surprise visit with Guy Oseary and they are both partners of a venture capital.
They've made huge investments in the past, including investments in Airbnb and Uber which made huge profits.
This time, Kutcher mentioned on the Ellen Degeneres show that they invested in Ripple, which is a cryptocurrency company. The token is called XRP and it's known for fast transactions and are scalable.
Kutcher also mentioned that he was going to meet with Chris Larsen and Brad Garlinghouse, about how they want to help people who actually helped others change the world for the better.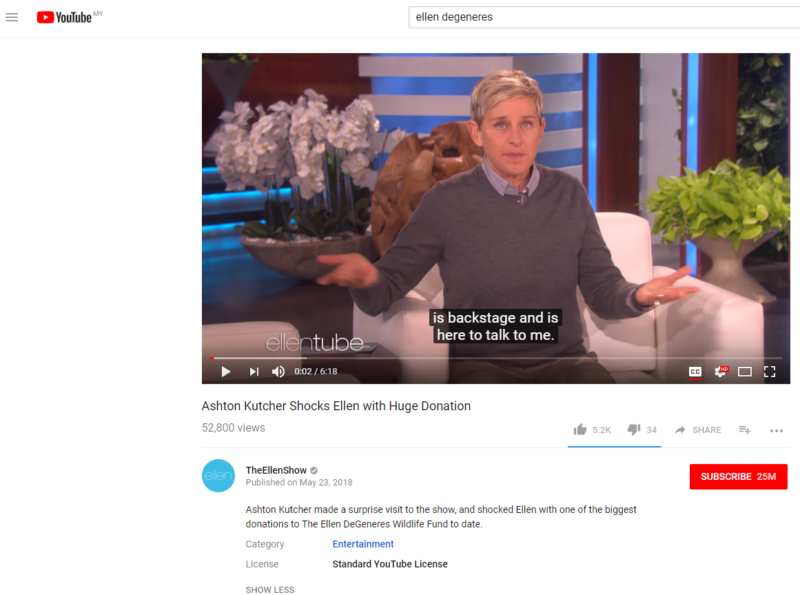 As Ellen Degeneres is known for her numerous charity works, Ashton wanted to help her this time, by donating a whopping $4 million!
He did it by showing the Ripple application on screen, and all that was needed was the touch of a button to convert $4 million worth of XRP to Rwandan Francs.
The money is then sent to Ellen's Wildlife Charity Fund.
This is a great example of how cryptocurrency should be used, i.e. for charity, among other things.
This is probably the first time Ripple showed up in such a huge TV show that is broadcast worldwide.
Ellen is one of the biggest TV talk shows and this move may lead to more mainstream adoption.
While I'm not particularly a Ripple guy (due to centralization), this is actually a good PR stunt for cryptocurrency in general.
Hopefully more and more cryptocurrencies are used in the future to help people in need.
Here's the YouTube Video:
---
Related articles:
Best Altcoins 2018 – Our Top 10 Altcoin Picks
What Is Theresa May Coin? – Another Shitcoin?