There are plenty of ways to make money online these days, but it's not as easy as it sounds. Thanks to the introduction of cryptocurrency, there are now new ways you can make money online in Malaysia, and it doesn't involve investing money. Personally, I believe Steemit is the easiest way to make money online in Malaysia.
Steemit? What is Steemit?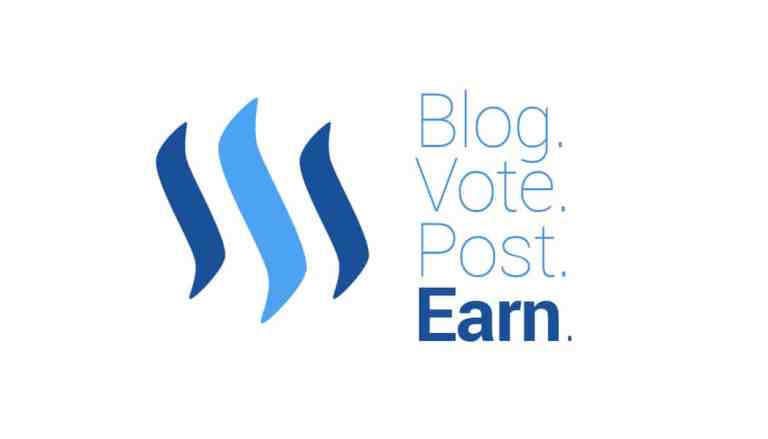 Think Medium, Reddit and Facebook combined. The layout looks more like Reddit and each post is a blog. So you'll basically be seeing all kinds of articles, be it travel, food, philosophy, comedy, life and anything imaginable.
Steemit is hosted on the Steem blockchain. Now here's where it gets tricky if you know nothing about cryptocurrencies. The Steem blockchain is where all of the data is stored and Steemit is just a front-end that projects that data. This means anyone (any developer) can create a platform that is based on the Steem blockchain, for e.g. DTube, DLive and DMania. All these 3rd party platforms are on the Steem blockchain as well.
Now what's a blockchain? Think of it as a public ledger, where all information is displayed and no transaction can be forged or duplicated. This means all of the content that you write or publish on Steemit may be on the Steem blockchain forever. Also, there's no way to censor it fully unless the whole internet goes down. Hence, don't publish information that is too personal.
How do you earn on Steemit?
Direct answer: you actually earn on Steemit via upvotes. Every user on Steemit can either upvote or downvote (flag) someone's post or comment. Whenever you upvote someone, they earn via generation of new Steem and Steem Dollars (SBD).
Before that, you need to first understand the "currencies" on the Steem blockchain.
There are Steem, Steem Dollars (SBD) and Steem Power. Steem and Steem Power is basically the same thing, except that Steem Power is like a fixed deposit and Steem is liquid (easy to trade). Steem Power affects how much your vote is worth. For e.g. if you have 1,000 Steem Power, your full voting weight may give someone $0.10. On the other hand, if you have 1 million Steem Power, your vote may be worth at least $100. See the big difference?
To get Steem Power, you have to either power up Steem or earn through posting / commenting. Yeah, all posts and comments are capable of earning. This means you don't have to just post an article to make money. You can also earn via commenting, but it's harder to earn this way.
To get Steem Dollars, you can only earn via posting and commenting. Each post or comment has a potential payout. For example, you may see that your post has earned $5.00. That $5 is actually further divided.
Generally for each payout, 25% of the payout goes to the curators and 75% goes to the author of the post. Curators are the people who voted on your post. This gives them incentive to vote on people's post. This means you can also earn from voting!
Furthermore, each post "expires" after 7 days. This means whatever payout you made in 7 days will be credited to your account, and after that your post can't earn anymore. You need to post new stuff.
How to calculate payouts on Steemit
You might be confused as to how to calculate payouts. Here's an easier breakdown.
Assume you earned $10 on your post.
That $10 is divided into author rewards and curator rewards, meaning $7.5 goes to you, and $2.5 goes to the curators (to be divided among them).
That $7.5 that you earned is further divided into SBD and Steem Power.
Half of $7.5 will be converted to SBD, which means you earned $3.75 worth of SBD.
As for Steem Power, you will get the equivalent of 3.75 SBD except that it's in Steem Power. HOWEVER, it depends on the price of Steem. If the price of Steem is 2 USD, then you only get $1.875 of Steem Power. This is because the system pegs SBD to 1 USD.
To summarize, assuming the price of Steem is 2 USD, if you earned $10 on payouts, you will get 3.75 SBD and 1.875 Steem Power. How much it's worth depends on the market price. In total, that post may earn you more than 10 USD if the market price of Steem is high.
Very confusing I know, but in time you'll get used to it. You need to use Steemit yourself and you'll get used to it.
How is this the easiest way to make money online in Malaysia?
The whole concept of blockchain may be daunting if you're new, but once you've gotten the hang of it, it's very interesting. Steemit is just an example of how blockchain can be used.
Since Steemit is based on blockchain technology, many concepts may be hard to understand. But still, it is for me, the easiest way to make money online.
Many reasons why:
You can post absolutely anything and still have the possibility to earn via upvotes. Avoid plagiarism by the way.
You can earn from comments as well.
You can even earn from voting on comments and posts.
You don't need to have that many followers to start earning money, but you do have to network really well on Steemit if you wish to succeed.
What's the key to success on Steemit?
I wouldn't consider myself successful on Steemit, but I'm doing better than average I suppose. I'm @howtostartablog on Steemit by the way. Do say hi if you join!
Understanding that making good connections may actually be more important than just writing quality content alone. As how much you earn depends on your followers' Steem Power, a lot of people tend to just mix with the rich ones. We call the rich ones whales.
It's easier to succeed if you always churn out quality content, but it's not always the case.
Join initiatives that will support you. Check out Sndbox.
Join mini contests organized by other users. It's fun!
Write quality comments on other posts. Comments like "good post" or "nice" that doesn't bring value to the article, are useless.
Is Steemit the best way to make money online in Malaysia?
It's tough to say for certain, but for many it has been the best way to earn online. There's a lot of doubt on the cryptocurrency space, so I'm not certain if Steemit will be there forever or it will be replaced by a superior platform.
Just give it a try and you'll be addicted in no time. You don't have to invest your money, just your time and effort.
---
Related articles:
How Does Discord App Make Money?
Three Platforms Where You Can Earn Money Streaming
Please follow and like us: