Ever heard of virtual reality games like Second Life and Entropia? That's where Decentraland comes in and this one is decentralized. The world of crypto is expanding rapidly and tokens are diversifying in their functions.
Some are specifically on music (Musicoin), some dentistry (Dentacoin) and even science (Einsteinium). I hold none of them but that's just my example.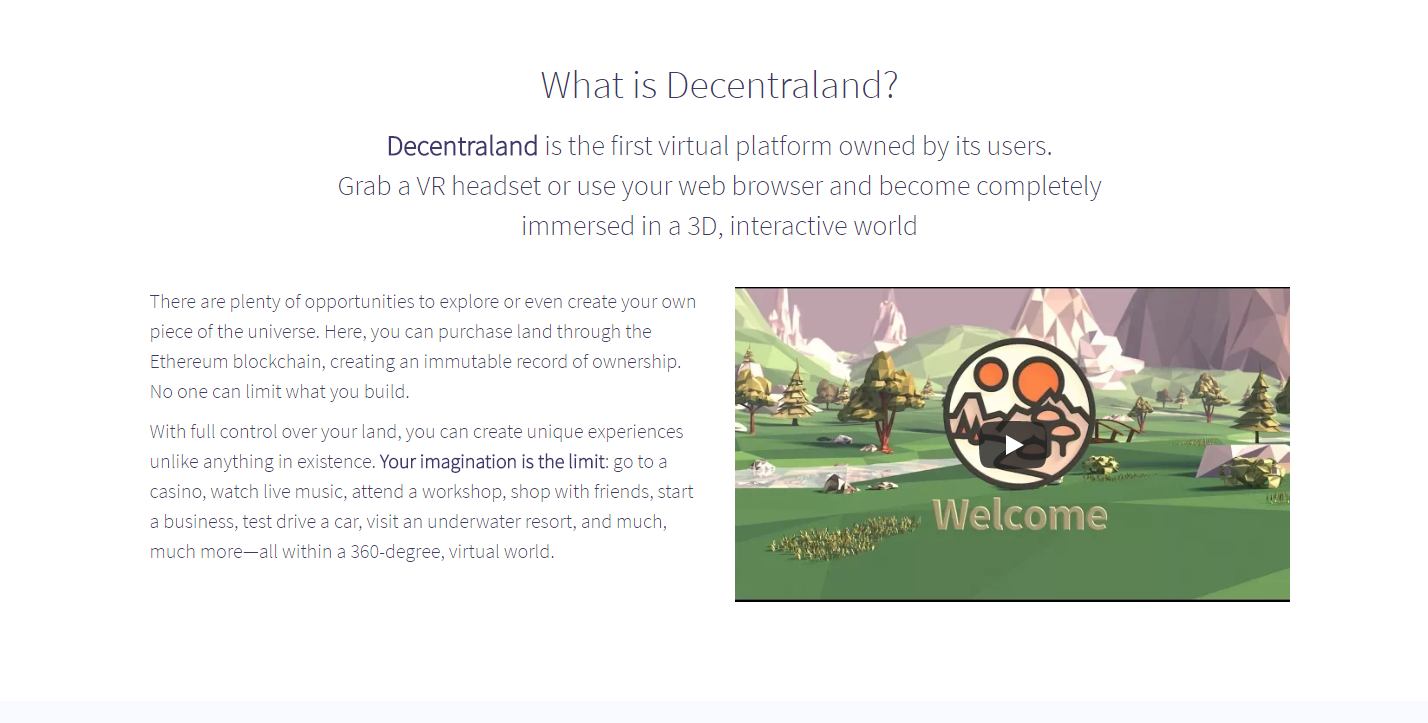 Why use Decentraland over existing platforms like Second Life?
I think the attraction is basically on two things, i.e. decentralization and ownership. Decentralization means that everyone is capable of buying land as long as they hold some MANA (token for Decentraland). Instead of putting all of the control into a company, this gives power to the users themselves.
There's an auction going on which enables you to buy some land, which leads me to the second reason, i.e. ownership.
As blockchain technology comes with a distributed ledger, there is no dispute as to who owns the land. It's recorded on a public ledger for everyone to see and that is one good way of determining ownership of the land.
To add to that, apparently you can use a virtual reality device to actually play the game, instead of just using your browser. If you don't have a VR device, just use a browser instead.
To understand more on this concept, please look at their White Paper instead. It explains everything you need to know about Decentraland in a detailed manner.
Supply of MANA
I believe MANA was distributed via an ICO and there will be a total supply of over 2 billion MANA. As far as the auction goes, about 18 million USD is committed to it so far, which is around 154 million MANA. This auction is to buy land. If you're interested you may want to get in now.
Team of Decentraland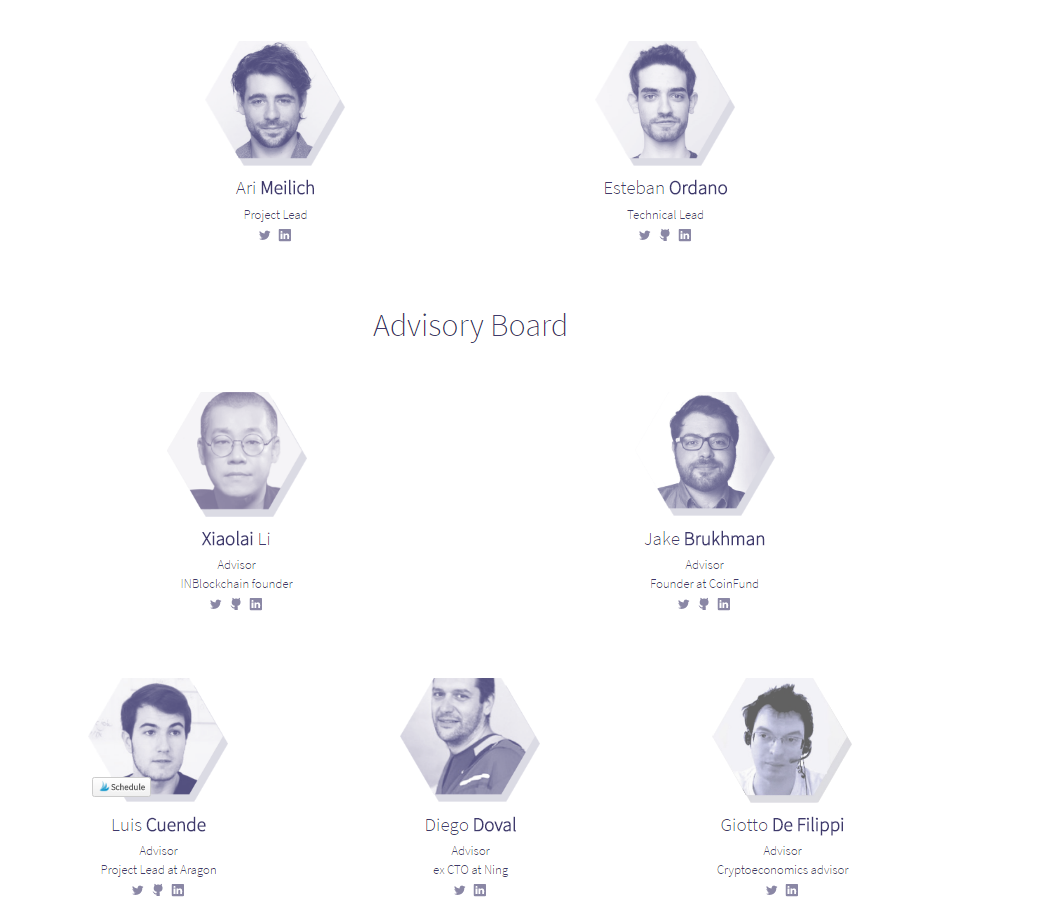 This is their team and you can check out the members' details on LinkedIn or Twitter. They are partners with Aragon, district0x and imToken as well.
Will it succeed?
A lot of people ask me if know whether this project will succeed or whether they will multiply their portfolio by investing in certain coins. I do have to emphasize that I do not know whether any coin will succeed or not. Otherwise I would have been rich!
To me this project is quite interesting considering Second Life and other similar platforms have been successful in a way. There were some virtual buildings or places sold for hundreds of thousands or even a few million (i think) on similar centralized platforms.
If they can really make it succeed and ensure that the platform runs smoothly, then there is some potential.
The issue with blockchain now is that it's still very new and they can't compete with existing platforms or companies as far as user experience goes. It's probably only a matter of time before someone makes it work really well and I'm looking forward to that day. Think of how slow and "crappy" the internet used to be in comparison with the present.
In a nutshell
Decentraland is an interesting space to watch and I wish them all the luck. This is not a sponsored review. Almost none of my articles are.
Disclaimer: This article is not to be taken as investment advice, as it's just my own speculation. It's just my opinion and I did invest in a couple of MANA. Do not invest more than you can afford to as cryptocurrencies are very risky and volatile.
---
Free Cryptocurrency Segment
There are new ICOs and they're offering coins to anyone who signs up. They are affiliate links which means that I get free tokens if you sign up. You can refer others as well.
CoinStarter – Link
Swiftdemand – Link
Buy your Bitcoins here
Here are a few ways for you to buy Bitcoins. You need Bitcoins if you want to buy other altcoins. These are affiliate links.
xCoins – Link
Coinbase – Link
Get a proper Bitcoin wallet
Trezor – Link (affiliate)
If you're interested in starting a blog like mine, here's a guide
How to start a blog the right way
Please follow and like us: