You may have heard the term, 'domain flipping' and the investment potential it has, but have shied away from trying it yourself?
It's all about identifying and then buying the right domain names, one that you could sell later to gain a profit.
Every website has a domain name – and the choices are very limited with .com, the most popular domain name. As a result, you have to look at other domain names, and there are many, from .net to .me to .ltd and more. You also have domain names by the country or by the type of organization (.org).
Knowing what people might be interested in the future could just help you zero in down the right domain choices.
And people have got rich by doing just that. Consider this:
Insure.com was sold for a whopping $16 million in 2009
Privatejet.com was sold for $30 million in 2012
Vacationrentals.com got sold for $35 million in 2007
It's time you thought about investing in domain names too. And don't worry about the myths – including one that says hoarding domain names is an unethical practice. Businesses use domain names to strategize and reach out to people, and it's a simple business decision for you too. If you know which domains to buy and sell, you can make good profits.
If you are a novice domain flipper, then you should keep your budget low till you become more experienced in the tricks and strategies.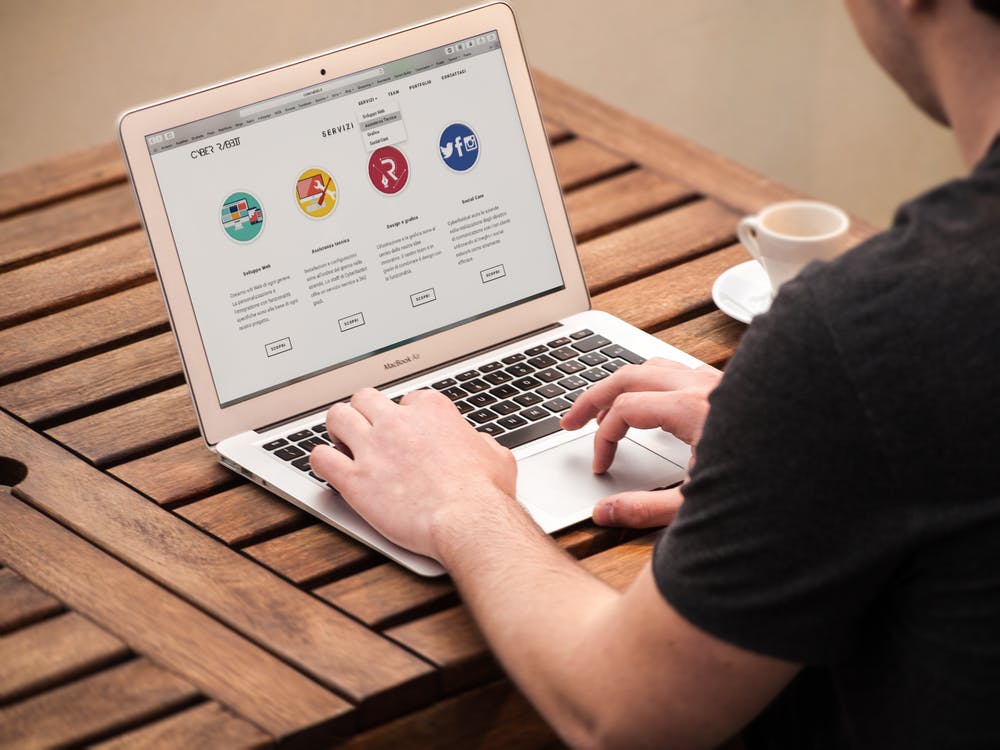 What You Need To Know About Domain Flipping?
Keep the following things in mind if you are interested in flipping domains:
You will not get rich overnight
Making millions by selling a high profile domain name is a dream you can have but do not be too hopeful. It will be a successful venture even if you can sell domains at a decent profit.
Always be active:
Invest your time and energy in purchasing profitable domain names and then choose the best buyer or else you might face losses. Do not let the right opportunities slip away. Research and negotiation skills will help you.
Experience is key:
While it may sound easy, you will make mistakes and lose good deals during the first few months. Do not give up because you will get the hang of it soon.
You can get profitable domain names too:
Do not think for a minute that you have lost your chance. You can use two or three-word target keywords or explore domain names which will expire soon. Use advanced filtering tools to get hold of them.
".COMs" are not necessarily more valuable:
There are affordable '.COM' domain names for sale, but you might have to visit private seller portfolios for them.
There are domain registrars other than GoDaddy:
While GoDaddy is one of the well-marketed and popular domains registrar in the market, it certainly is not the only one. Namecheap, Domain.com and Name.com also provide good services.
Domain names will not lose their relevance to social profiles:
Some marketers fear that the popularity of social media may lead to domain names becoming obsolete. However, just a social media profile will never be enough to establish a connection between clients and the company.
How to go about it?
Follow these steps if you want to get involved in domain flipping:
● It is important that you know what your budget is based on financial calculations. Increase your investment as your business flourishes.
● You have to find a profitable niche for yourself because as it will help you search for better domain names and find prospective buyers.
● Look for hot keywords which would interest buyers if you want to profit off your investment. Pick a domain name with decent traffic using Google Keyword Planner.
● The development in local search engine optimisation means that you might stand to profit better if you stick to local domains.
● Even existing domains can lead to profits. However, stay away from existing domain names which have special characters or numbers. Now you can even select domain names using relevant keywords.
● Do not think that '.COM', '.ORG' and '.NET' are the only worthy domains. '.US' and '.IO' are emerging as excellent domain names too; you just have to do your research.
● Finding an unregistered domain name will help you conduct better sales. You can register with the company and just wait for clients to show up.
● You need to create a stable domain portfolio over a period of time.
● When it comes to sales strategies, feel free to experiment. Three most used approaches are set price, auction, and make an offer.
● Do not sell the domain name immediately. Do your research if you want a big profit.
Interested to make money flipping domains?
This article was written by a freelancer.
Please follow and like us: