Hey guys, if you're wondering how to buy Bitcoin in Malaysia, look no further! There are two easy ways to purchase Bitcoin with your Ringgit, i.e. either via Luno or Localbitcoins.
There are other ways of purchasing them of course, but I've personally tried these two methods and they work pretty well.
Disclaimer: There are some warning signs that you should consider when using an exchange. If a lot of people are suddenly having issues with withdrawals, then take it as a red flag and try to avoid the exchange. Always do a research on the exchange first before using it. The crypto world moves very quickly. Sometimes issue pop up really quickly. You can check out Lowyat Forums on Bitcoin to see if there are any issues with any exchanges.
1. Remitano
In the past, I used Localbitcoins but they ran into some issues months ago. I'm not certain if they have solved it.
In the meanwhile, my friends recommended Remitano as a place to buy and sell Bitcoin in Malaysia. It's a peer-to-peer platform.
Personally, I've not bought any yet, but I've sold some BTC here many months ago.
To start trading you have to type in your email address and they will send a link to your address for you to login.
Most of these sellers require identity verification so you have to get yourself verified first by uploading a scanned copy of either your IC, driving license or passport.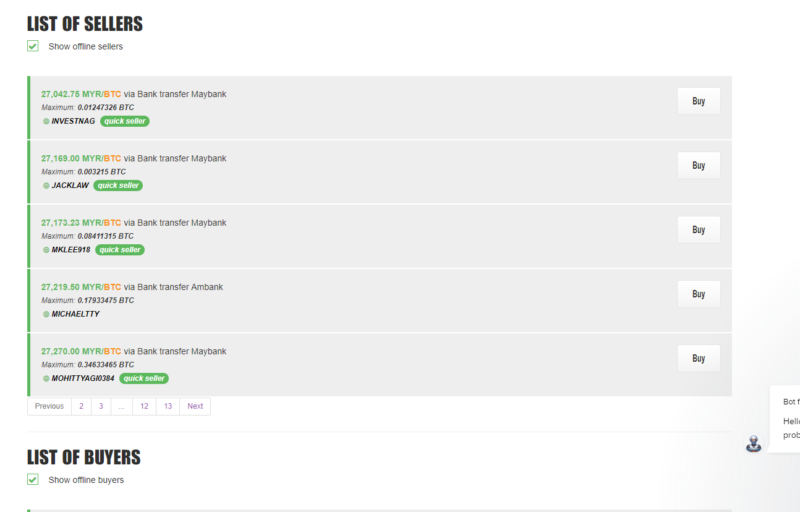 You can see a list of Bitcoin sellers in the screenshot above. As you can see, they require identity verification.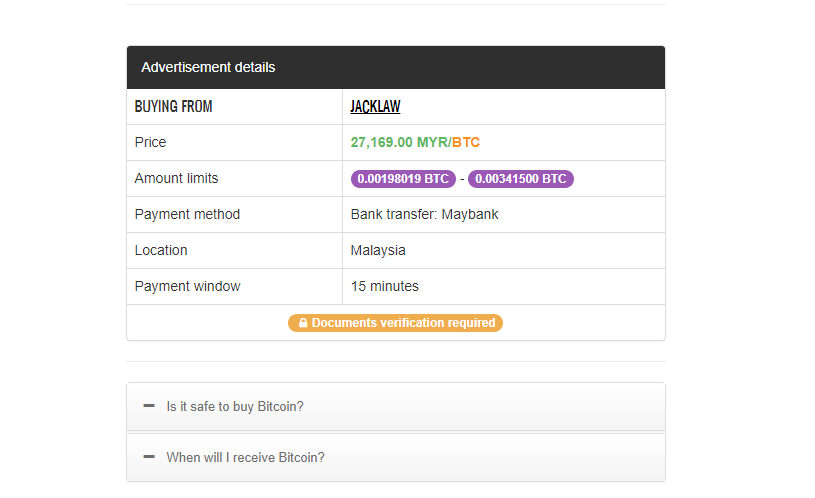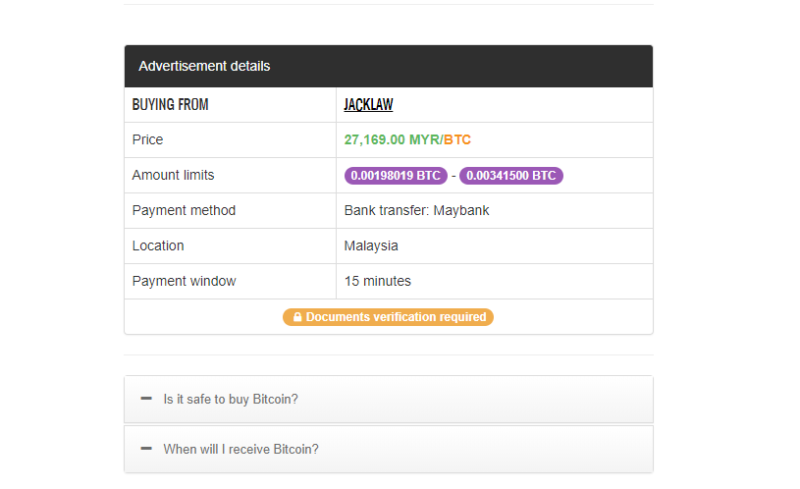 It's just an example of one of the sellers. I haven't tried this platform as far as buying goes but how it usually works is that you have to make payment first and the Bitcoin should be held on escrow by the platform. The seller will release the Bitcoin once they received payment.
Click here if you wish to try Remitano (aff link).
2. Luno
You basically need to sign up for an account at Luno before you can buy Bitcoin in Malaysia. Always, always use a very strong password that you have not used elsewhere. That way, it's harder to get hacked.
Remember to always run Malware scans as well for additional safety.
Once you've signed up for an account and have your account approved, you'll see this interface: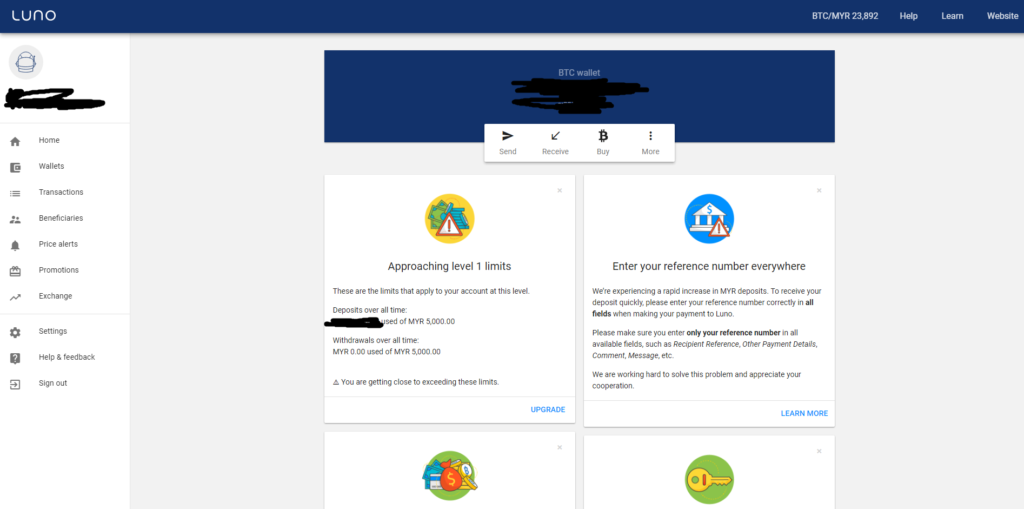 As you can see, I've done quite a number of deposits but zero withdrawals. That's because I used my Bitcoins to trade for other altcoins and I'm still keeping them. I've withdrawn Bitcoins before but that was via Localbitcoins. You can use both, but Localbitcoins is faster as it's peer to peer.
You have a limit of RM5,000 if you don't give any identity verification. For e.g. you may be required to give a softcopy of your passport or other identification to verify yourself. I personally never verified myself as I've not reached the limit of RM5,000 yet.
To buy Bitcoin, you need to first deposit some Ringgit into your Luno wallet.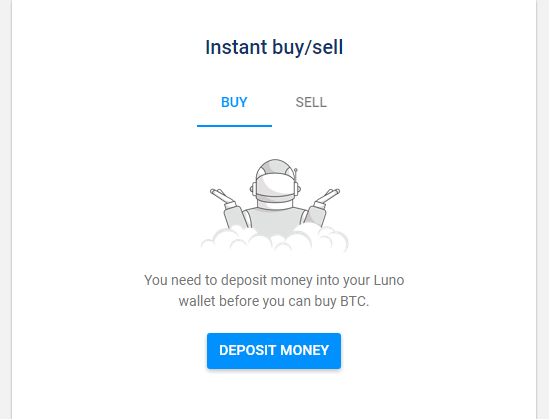 As you can see below, you need to deposit your money. Once you click on it, you need to specify how much you want to deposit (in Ringgit) and they will give you their reference number.
Follow all of the instructions carefully! As I'm not buying now, I didn't take a screenshot of it, but you shouldn't go wrong. Deposit the money with your Maybank/CIMB/Public Bank using their account and reference number and later click "I've deposited the money". Wait for a few hours and the Bitcoin should be delivered to your wallet.
To withdraw the Bitcoin elsewhere, just key in the wallet address of the target destination.
As a matter of precaution, always activate a 2FA (2 factor authentication) in any online exchange. For instance, require them to send a verification to your email before moving your funds elsewhere.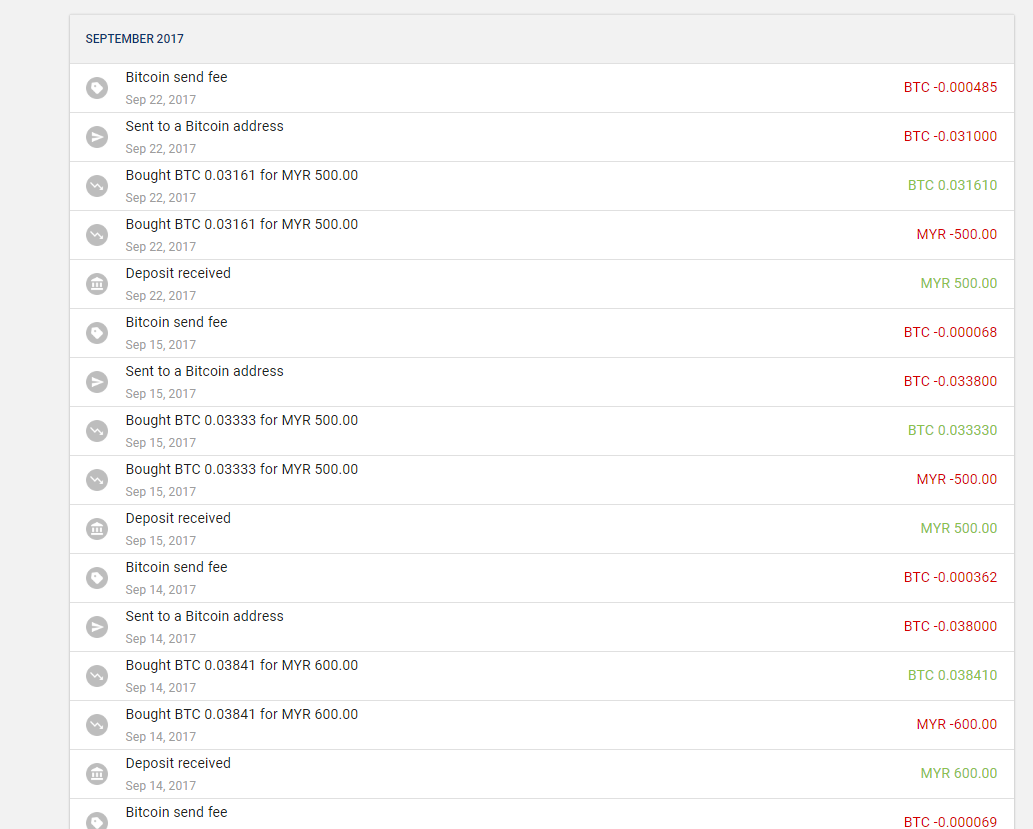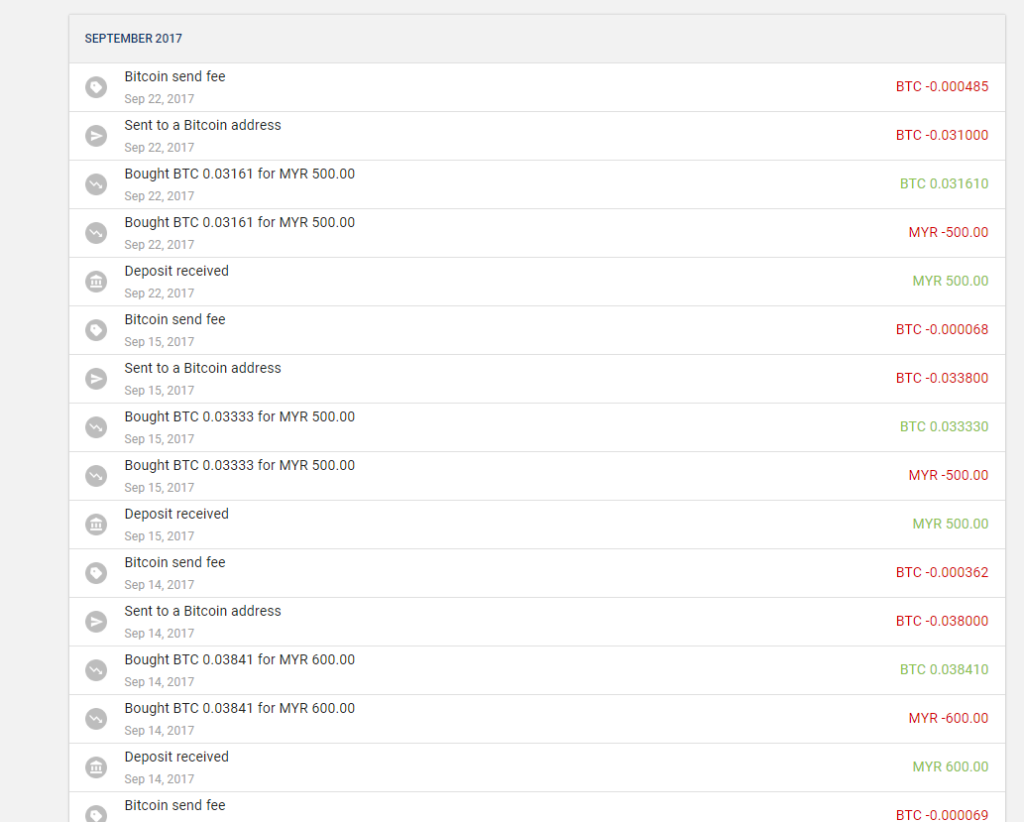 As you can see above, I've made plenty of transactions already. Another advice is don't keep all of your money on online exchanges as anything can happen. Always store your coins in your own wallet whenever you're not using it.
By the way, the Luno exchange rate is definitely higher than market rate. This is how they earn. It's the same thing as Localbitcoins.
Warning (20 Dec 2017) – They had some issues with a local bank so do check out Luno's status page to see if everything's okay.
3. Localbitcoins
Another way to buy Bitcoin in Malaysia is via Localbitcoins. It's different from Luno as Localbitcoins is a peer to peer way of buying Bitcoin. You're buying directly from another individual.
Sign up for an account and you'll have to print certain codes out. Keep a hardcopy of them and store them safely. You'll be using the codes as added security when logging in or when withdrawing Bitcoin. Always sign up for a 2FA protection.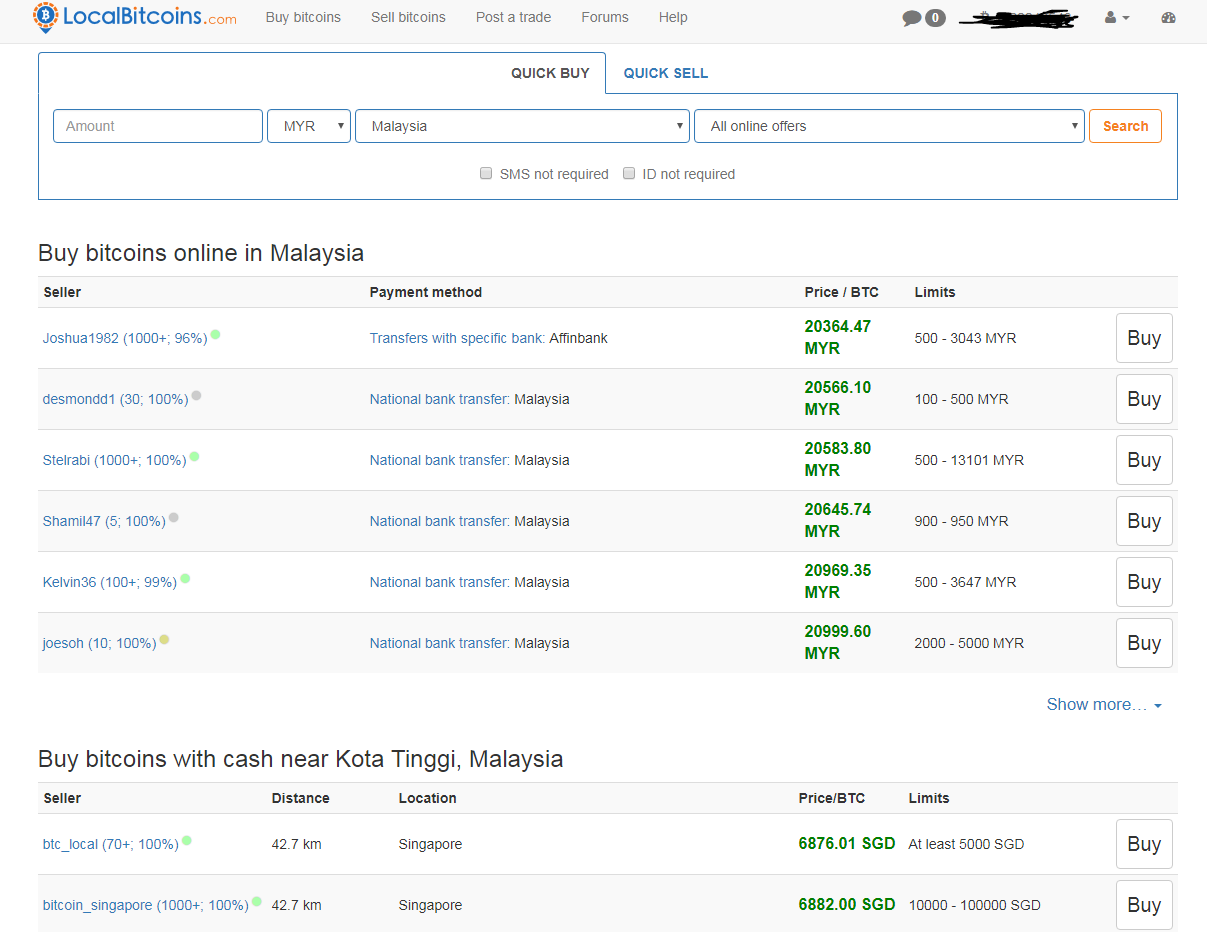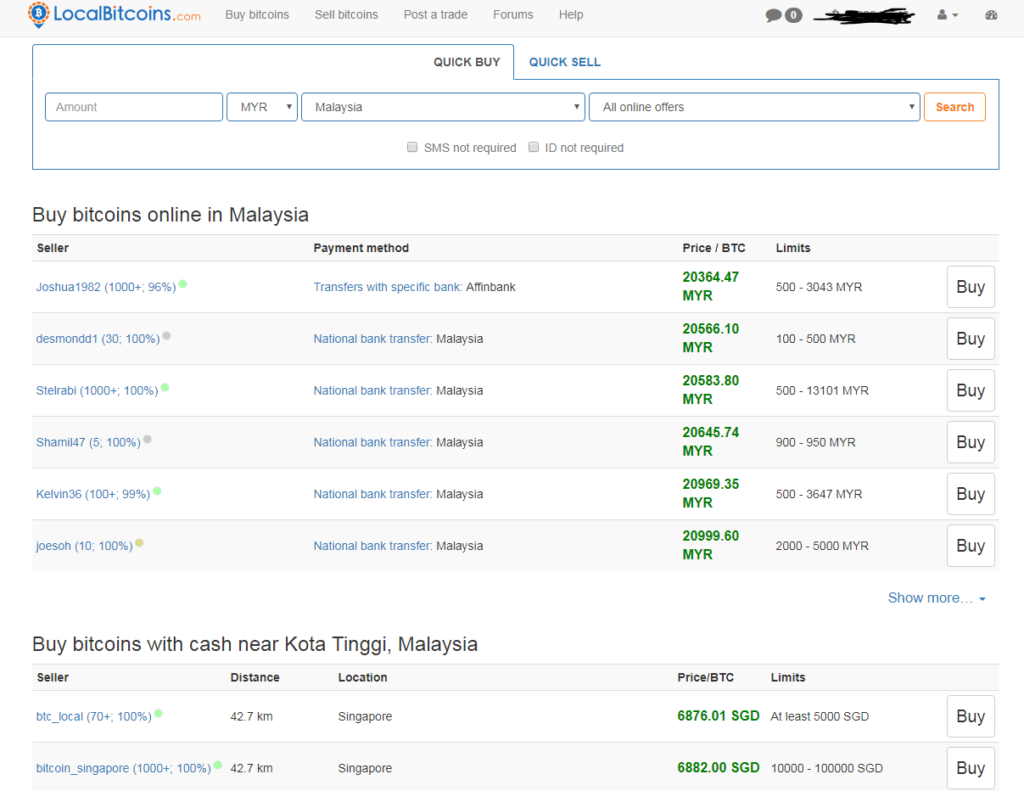 As you can see in the image above, you can buy Bitcoin in Malaysia from various individuals and each of them have different rates. To be safe, look at how many transactions they have made and their reputation score. The first seller has done more than 1000 transactions with a 96% success rate. He's perhaps a good option, or look for someone with a 100% success rate.
Choose those with a good track record to be safe. If you're interested to transact with him, click buy.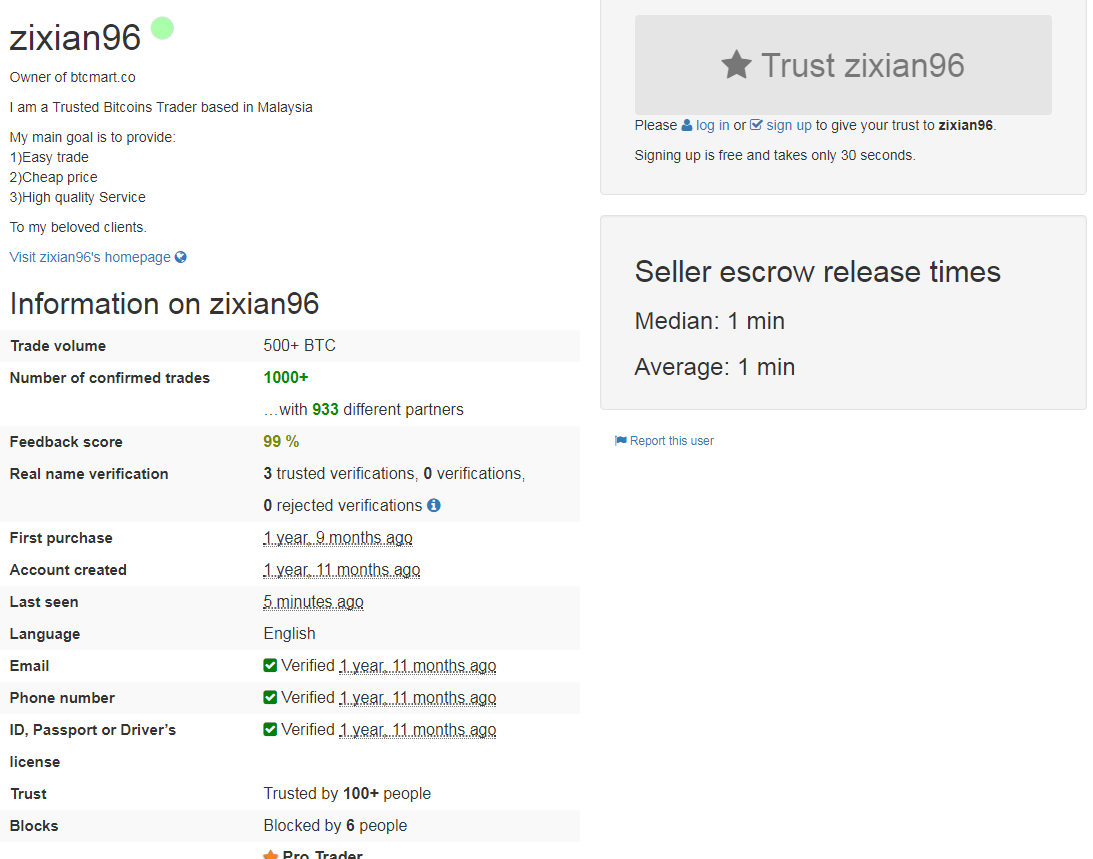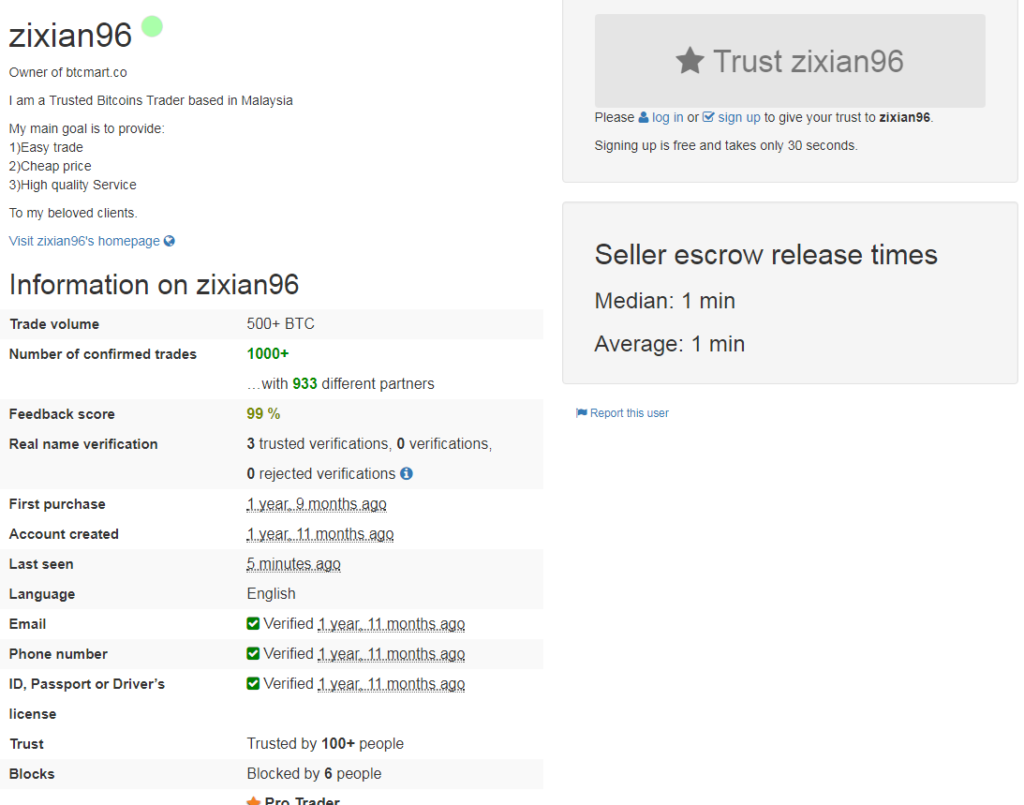 This is where you'll reach if you click on buy. If you're already signed in, you'll be given the option to buy from him.
How it works is that you have to bank in money into one of his bank accounts (according to the instructions stated). You'll have to copy the reference code he gives and paste it as a reference code when you transfer money to his bank. Once you're done, notify him and click "I've paid".
He'll then release the Bitcoins to your wallet if everything is in order. It normally takes me less than 5 minutes to buy Bitcoin this way.
Click here if you wish to try Localbitcoins (aff link).
In a nutshell
Buying Bitcoin in Malaysia is not as tough as it seems. These two are easy ways to buy Bitcoin. Otherwise, you can also buy directly from your friends or someone you know if you don't trust online services. Perhaps in the future we'll have a decentralized exchange for Ringgit to Bitcoin, but certain if that will happen. If the government approves of Bitcoin, they'll probably regulate and tax it.
If you wish to buy altcoins (other cryptocurrency), you can check out Binance. You probably can't buy it with cash directly so you need to have Bitcoin ready.
Thanks for reading this simple guide. Do check out my other articles as well:
How To Buy Cryptocurrency In Malaysia (Non-Bitcoin)
Three Altcoins That May Substantially Rise By 2018
Which Cryptocurrency Should You Invest In Before 2018?
---
Free Cryptocurrency Segment
There are new ICOs and they're offering coins to anyone who signs up. They are affiliate links which means that I get free tokens if you sign up. You can refer others as well.
Swiftdemand – Link
Get a proper Bitcoin wallet
Trezor – Link
Please follow and like us: