Hey guys, today I want to explain why I bought FUN tokens to form part of my crypto portfolio. To be clear, Funfair is actually a company that came up with the world's first Ethereum blockchain casino and FUN are the tokens that fuel the casino.
I wrote a post recently on Decent.bet's online casino, but Funfair actually came out first. Funfair's phase 1 pre-sale was pretty successful and they raised millions of dollars in investment. I see a lot of potential in this group, which was why I invested some of money in their FUN tokens.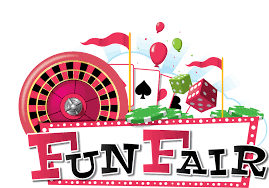 Who are the people behind it?
Funfair has a huge team, led by Jez San OBE, Jeremy Longley and Oliver Hopton. They have a lot of experience in the gaming industry and are experienced game developers. Here's a screenshot of their team: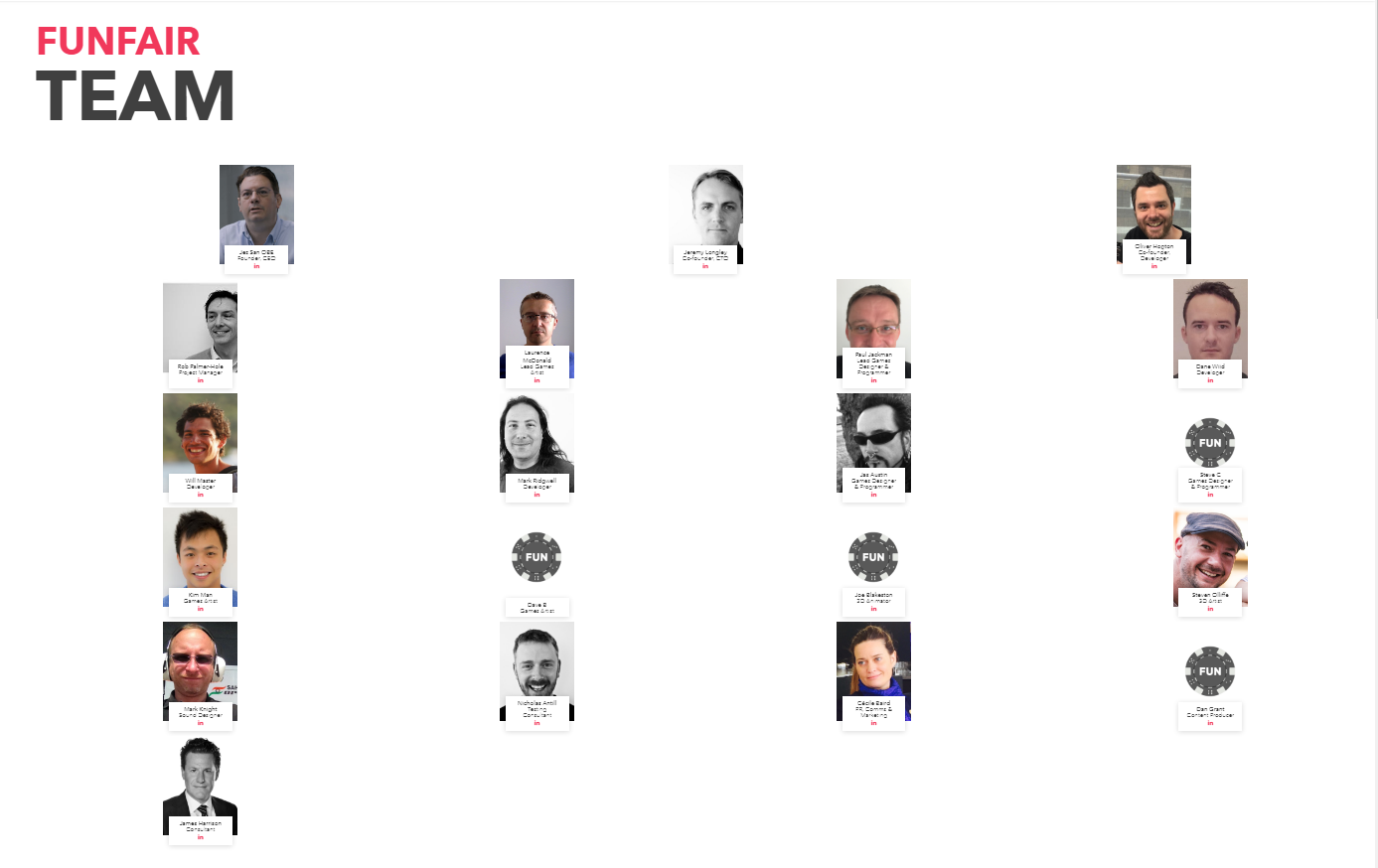 What's separates Funfair from other blockchain casinos?
One thing great about Funfair is that they actually have a live demo of some online casino games. Many ICOs promise to have a blockchain casino but they don't have a demo to show off for.
Even if they do, these casinos are usually quite laggy, unlike what I experienced with Funfair's demo. It's difficult to get it to function smoothly like what Funfair has managed to do.
Why will it disrupt the regular online casinos?
First of all, it's hard to trust online casinos, especially since you don't even know who's managing it. They won't put a list of their staff online obviously! You don't even know if your money is safe.
What's worse is that you may actually gamble and win, but if you get scammed, you can't even withdraw your money. I'm sure it's easy to deposit your money, but it takes forever to get it out!
What's different with FUN tokens is that you have full control over your money all the time. Furthermore, the blockchain encourages transparency. You know where your money is going as you can see it on the public ledger.
The element of trust is so important online, be it with online casinos or even with online commerce. I believe Funfair will provide the element of trust and promote safe online gaming.
How can I buy FUN tokens?
Phase 1 of their presale is already over, so you can wait for Phase 2.
You can also buy them immediately on crypto exchanges. I recommend Bittrex since I use them regularly as a crypto exchange. The prices are slightly higher but they are trustworthy so far.
I believe the price is around $0.03 per FUN token at the moment, but I'm hoping for it to go much higher in the future.
In a nutshell
I believe Funfair can provide honest online gaming in the future when they release it to the public. They already have a live demo which is awesome and they've slightly proven that their casino is going to work.
If you're interested, you can buy some of the FUN tokens while they're still cheap.
Disclaimer: This article is not to be taken as investment advice. Please do your own research and only invest what you can afford to lose, as crypto is high risk!
Here are some of the links:
Thanks for reading! Do check out my article on 3 Altcoins That May Substantially Rise By 2018.
---
Free Cryptocurrency Segment
There are new ICOs and they're offering coins to anyone who signs up. They are affiliate links which means that I get free tokens if you sign up. You can refer others as well.
WCX – Link
CoinStarter – Link
Swiftdemand – Link
Buy your Bitcoins here
Here are a few ways for you to buy Bitcoins. You need Bitcoins if you want to buy other altcoins.
xCoins – Link
Coinbase – Link
Get a proper Bitcoin wallet
Trezor – Link
Please follow and like us: