Working from home is getting more common nowadays especially with the younger adults, as we love to have a more flexible schedule. One of the best ways to earn money online is to make money writing. If you're a freelance writer, you would know what sites pay well for articles. In fact, a simple Google search will show you results of hundreds of different websites that pay writers.
Note: I have written an article on 51 freelance websites that you could join as well, if you are interested in other types of jobs as well.
Well, you won't find hundreds of paying sites on this article. I think having too many options to choose from can result in a "multilemma".  At least I have that problem. Hence, I have limited the list to only 11 legitimate websites that pay you to write in 2019.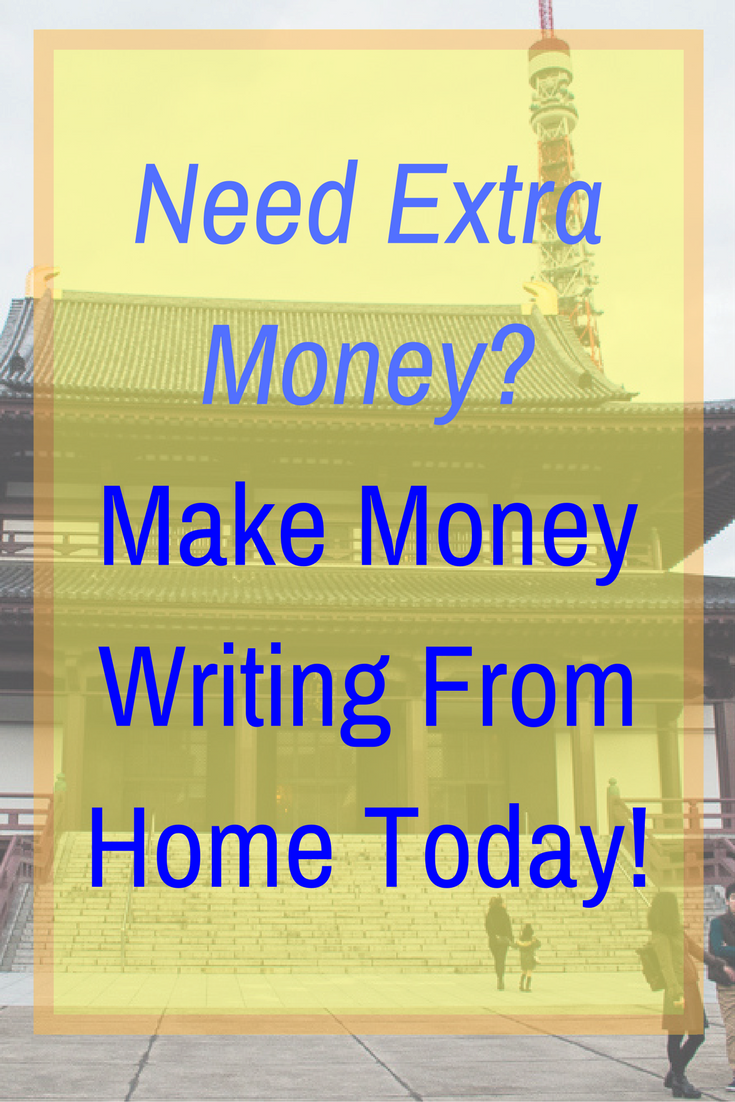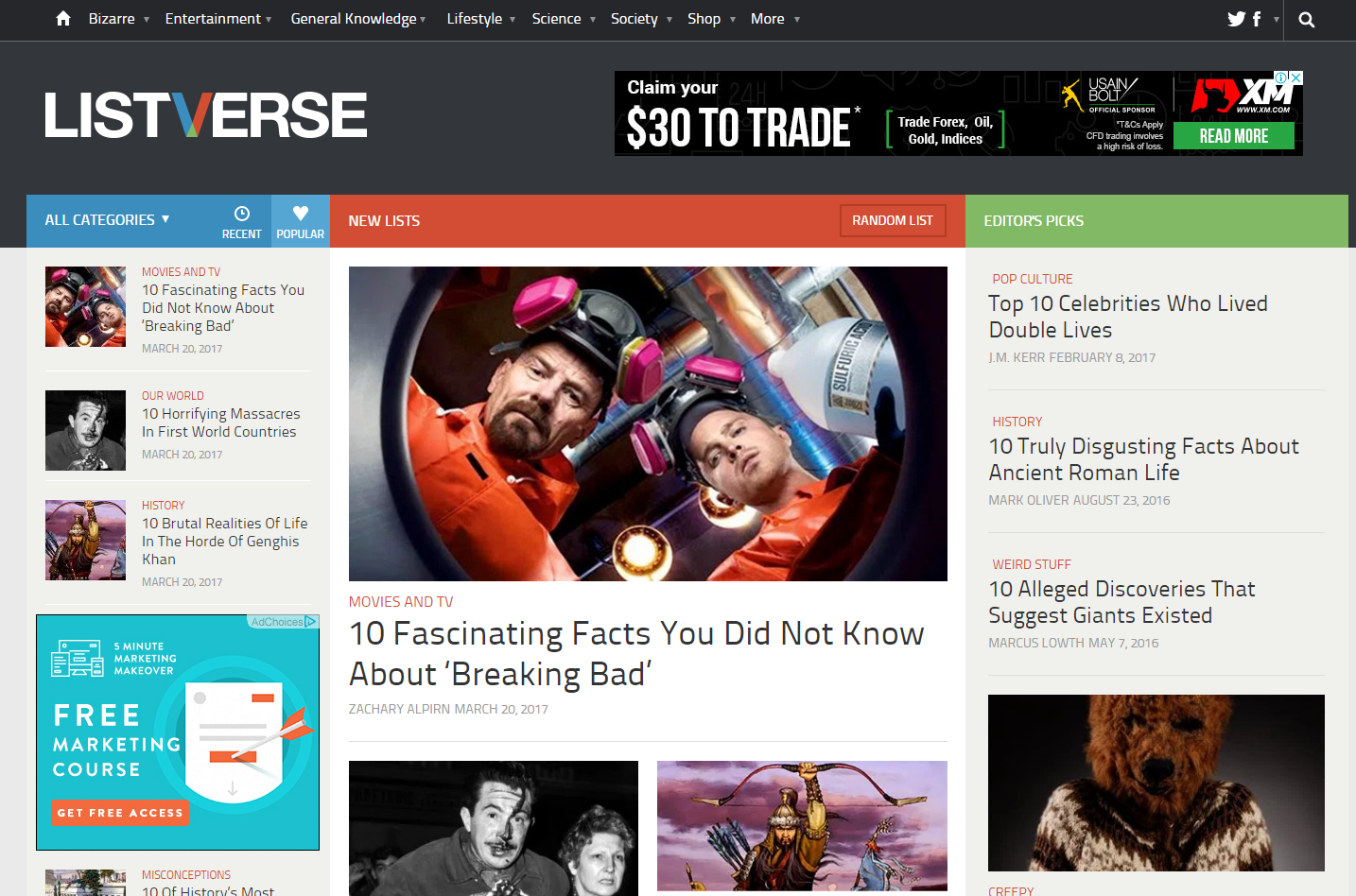 Whenever you're searching for paid writing gigs online, I'm sure you would have stumbled upon (no pun intended) Listverse. As the name suggests, they are a website that publishes only "listicles", i.e. list-type articles. At the moment, they only accept submissions of articles that have at least 10 items per list. It can be much more than 10 items per list of course.
They require the highest standards of English and each submission must be at least 1,800 words long. They generally like articles relating to hidden knowledge, myths, misconceptions or even good general knowledge. Some of their popular articles are "how college makes you dumb" or "10 most evil murderers in history". If you think you qualify, kindly submit a list here.
How much do they pay: $100 per article (via Paypal only).
Niche: General.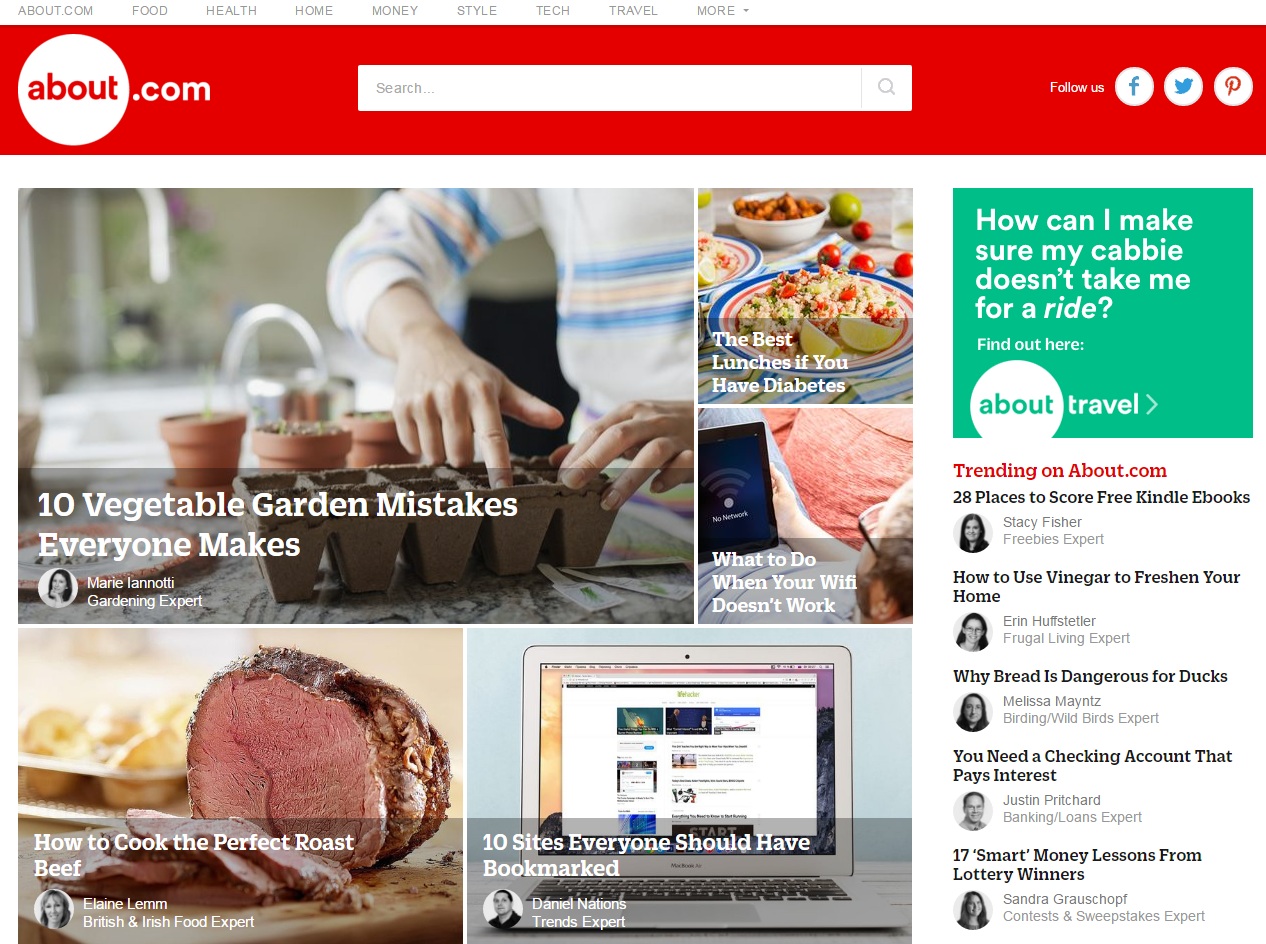 At the time of writing, About.com is ranked 758th globally and 547th in the United States. They have dropped a lot in rankings but they are still one of the more prominent websites around the world. Their rankings prove it.
Generally, they are looking for experienced freelance writers who are authorities in their respective fields. They expect writers to be highly skilled, motivated and have great journalistic integrity.
How much do they pay: I'm not sure if their rates are still the same in 2019, but they used to pay about $675 a month for about 8 articles.
Niche: General.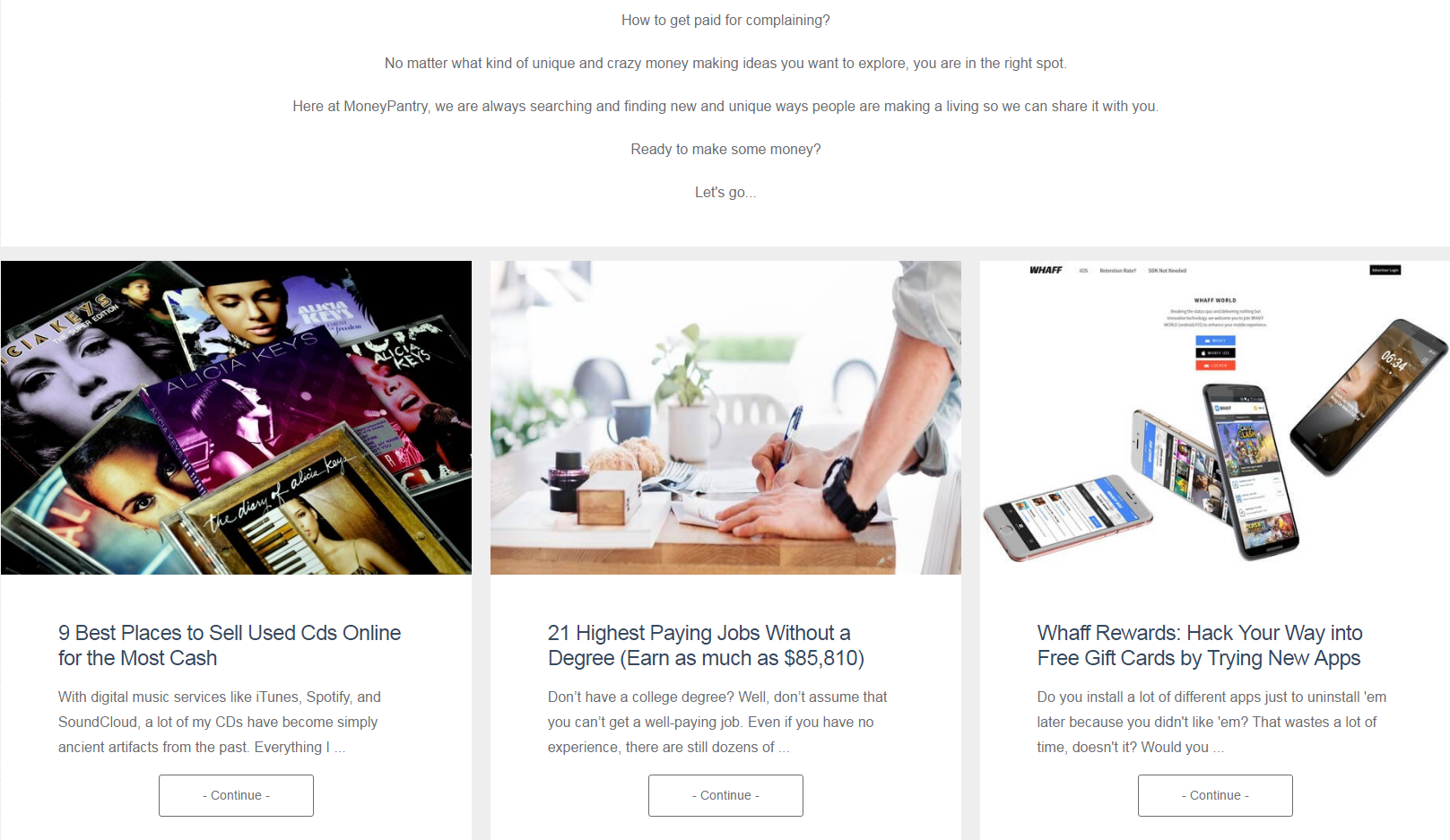 MoneyPantry is a personal finance blog and they normally write about different ways to earn money (for e.g. surveys, online jobs, cashback sites, make money writing) and also ways to save money.
They are quite creative with their articles and have exhaustively covered many areas of making money online. They are generally looking for writers with interesting and unusual, yet practical ideas to earn and save money. MoneyPantry prefers to have articles between 1,000 to 2,000 words although the minimum is 700 words.
How much do they pay: $30 – $150 per article.
Niche: Making money and saving money.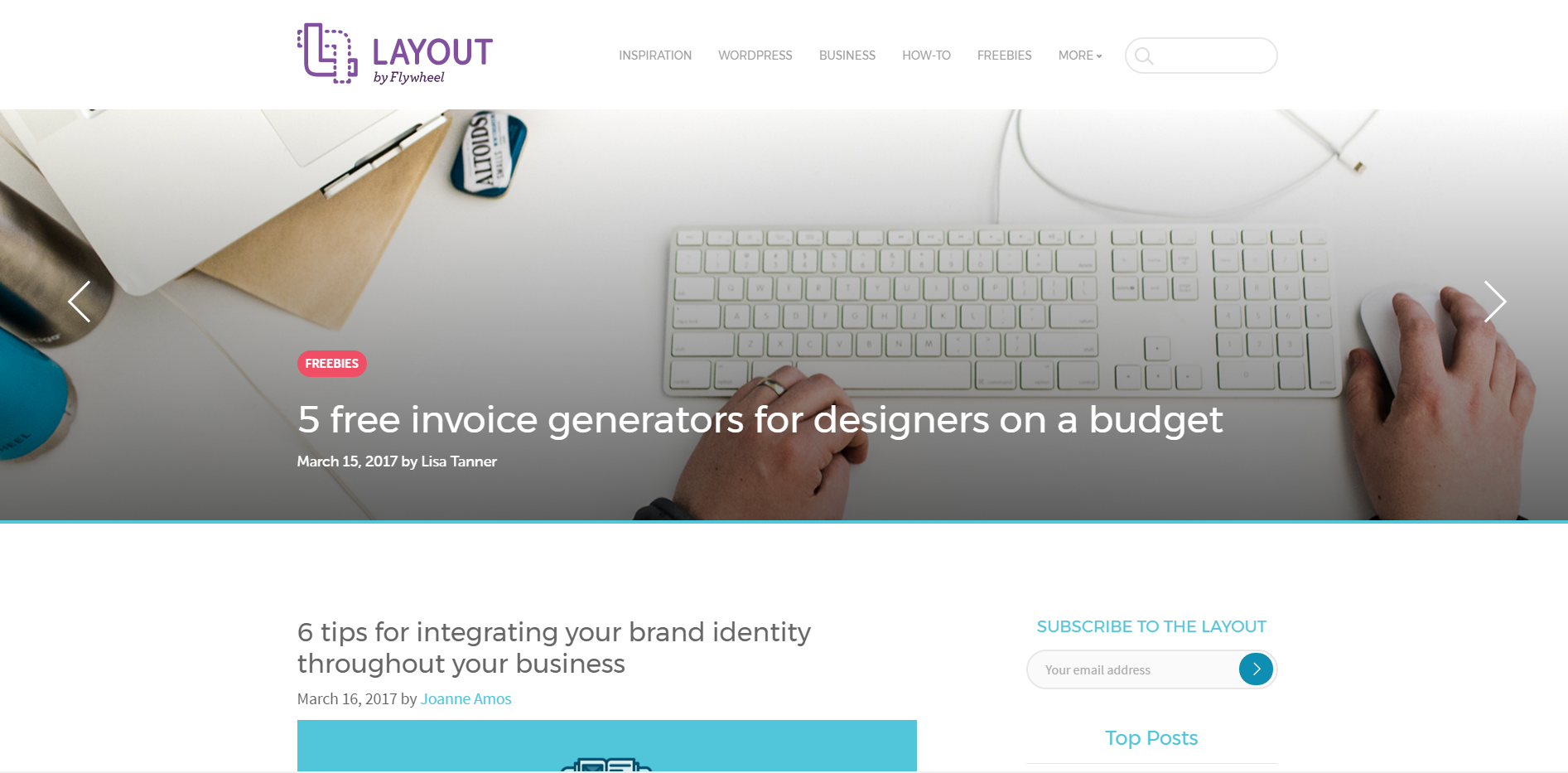 The Layout is an online design publication by Flywheel. It covers articles mostly on WordPress, for example, how to protect your WordPress site and the latest design trends.
Even though their website is divided into different categories, such as WordPress, Inspiration, Business and How To's, the common theme is still WordPress. What's cool about this site is that they actually give you topics to choose from where they pay you $50 for it. They will even pay you $50+ for topics that are not listed.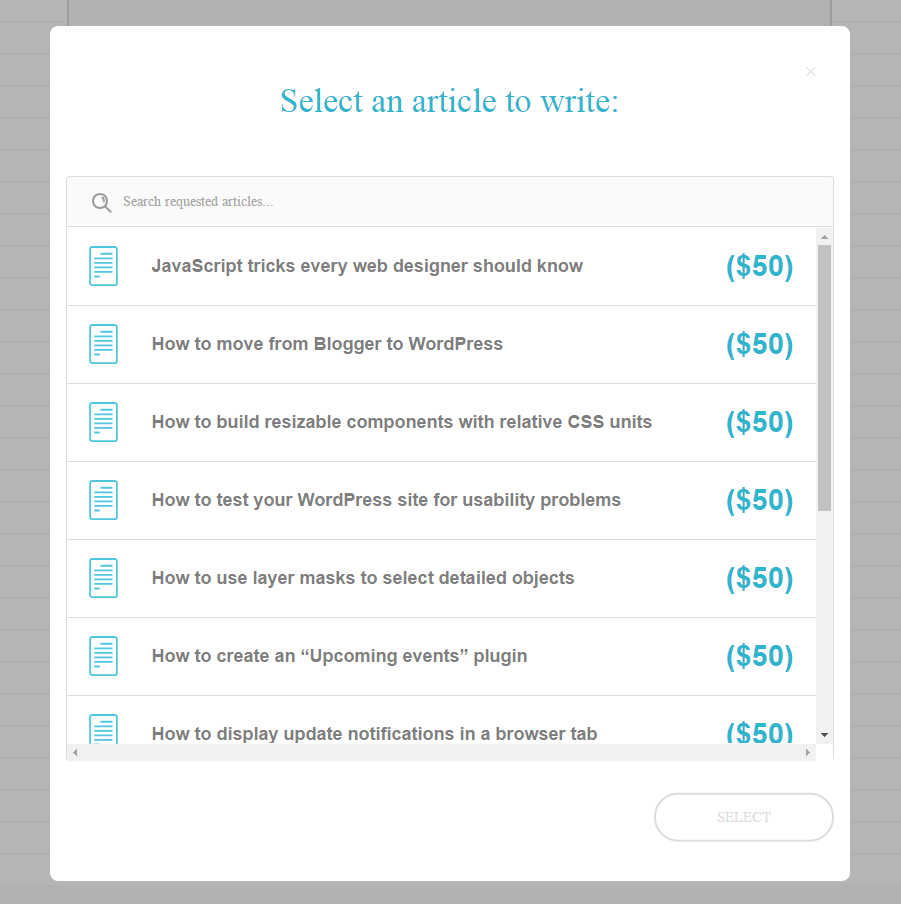 How much do they pay: $50 – $150 per article.
Niche: WordPress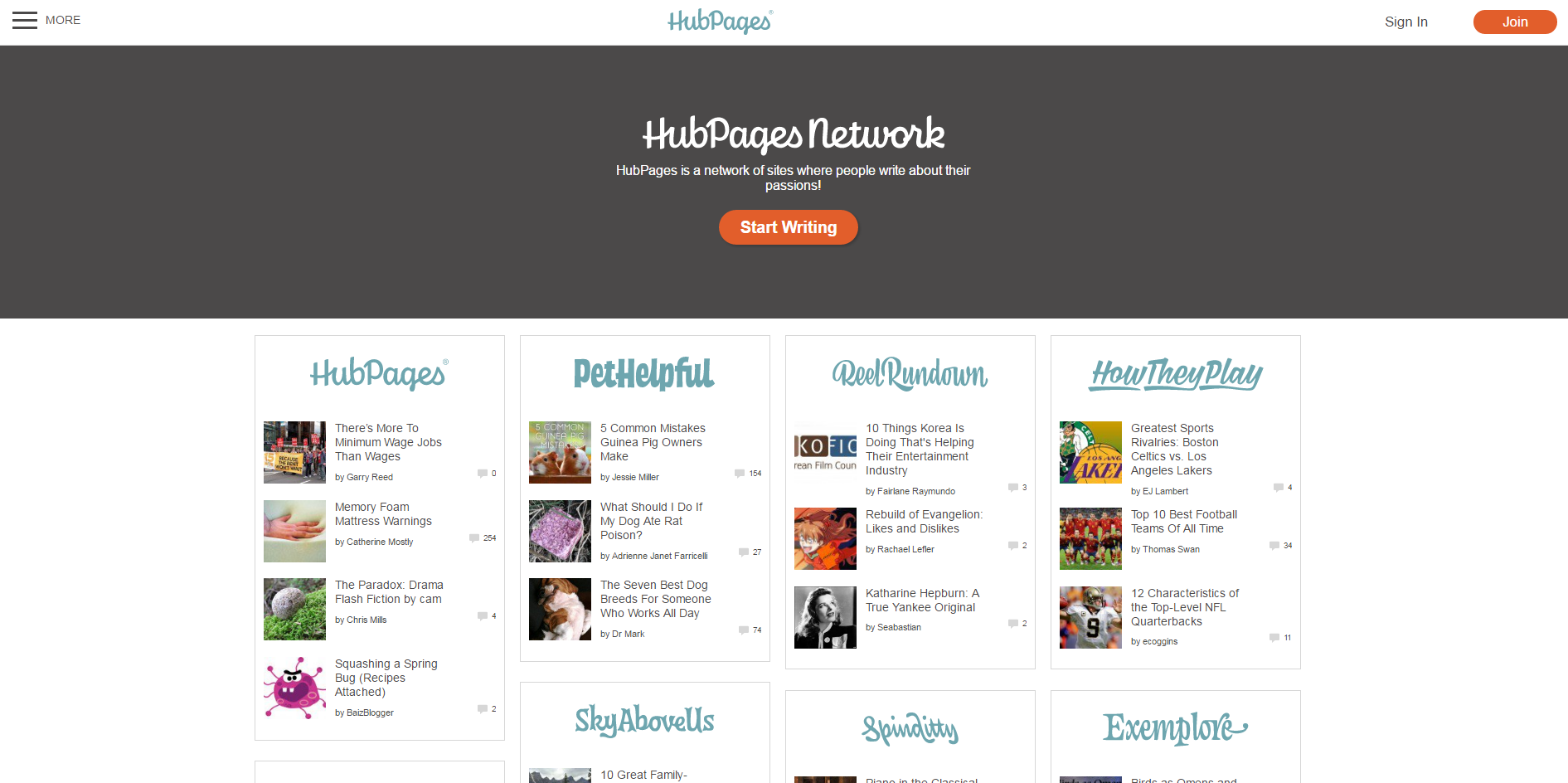 HubPages is an open community of people, i.e. writers, explorers, conversation starters and even knowledge seekers. Everyone can join and start sharing words, pictures or even videos.
This site is different from the rest, as there is no fixed payment. They allow you to use Google Adsense or affiliates on your articles to generate income purely based on ads. The negative part about this is that it's not easy to get an Adsense approval nowadays.
How much do they pay: Based on ads. Minimum payout is $100.
Niche: General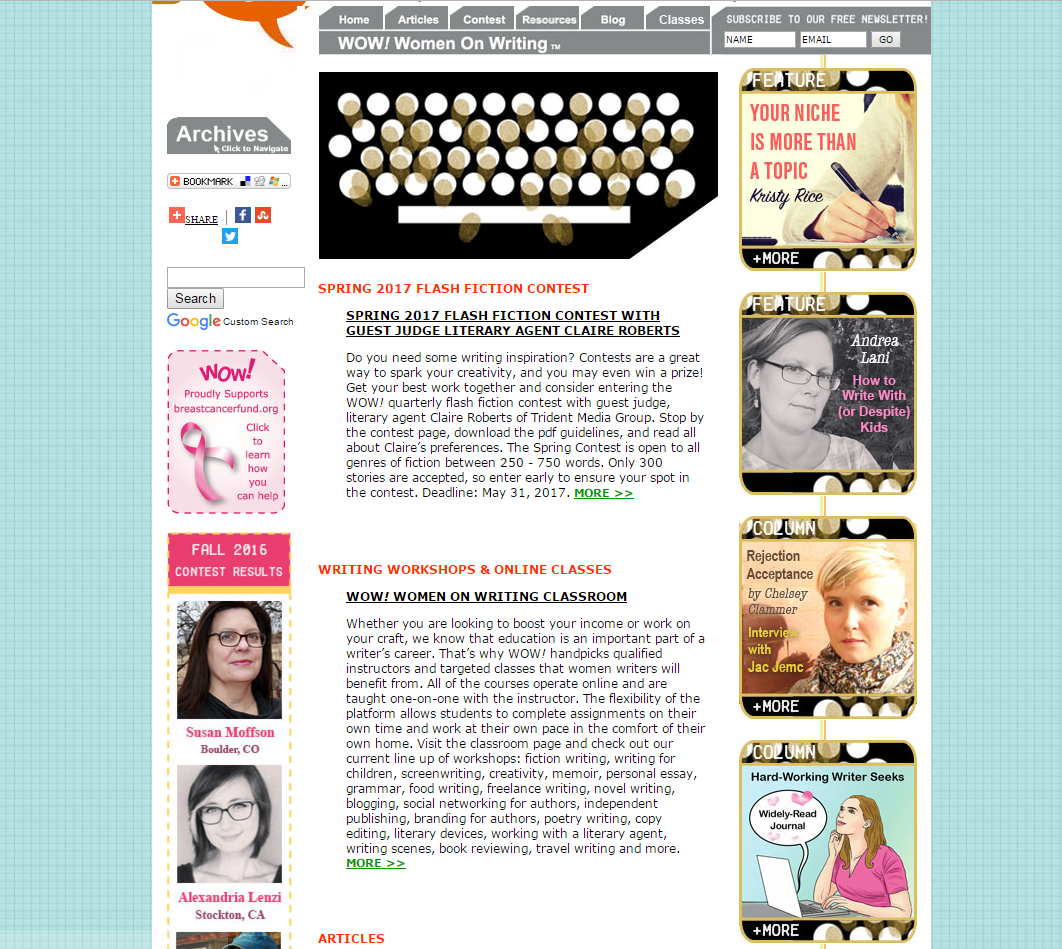 Ladies, this site might just be the one for you. Wow! is a global magazine which was designed to support women writers.
Most of the articles in this website is mainly on writing itself, for example, "Tips for Beginning Romance Writers", "To Plunge or Not to Plunge? Becoming a Fulltime Freelancer" or "How to Write for Pet Magazines". Length of articles are between 1,000 to 3,000 words.
How much do they pay: Normally $50 or $75 (Paypal only).
Niche: Writing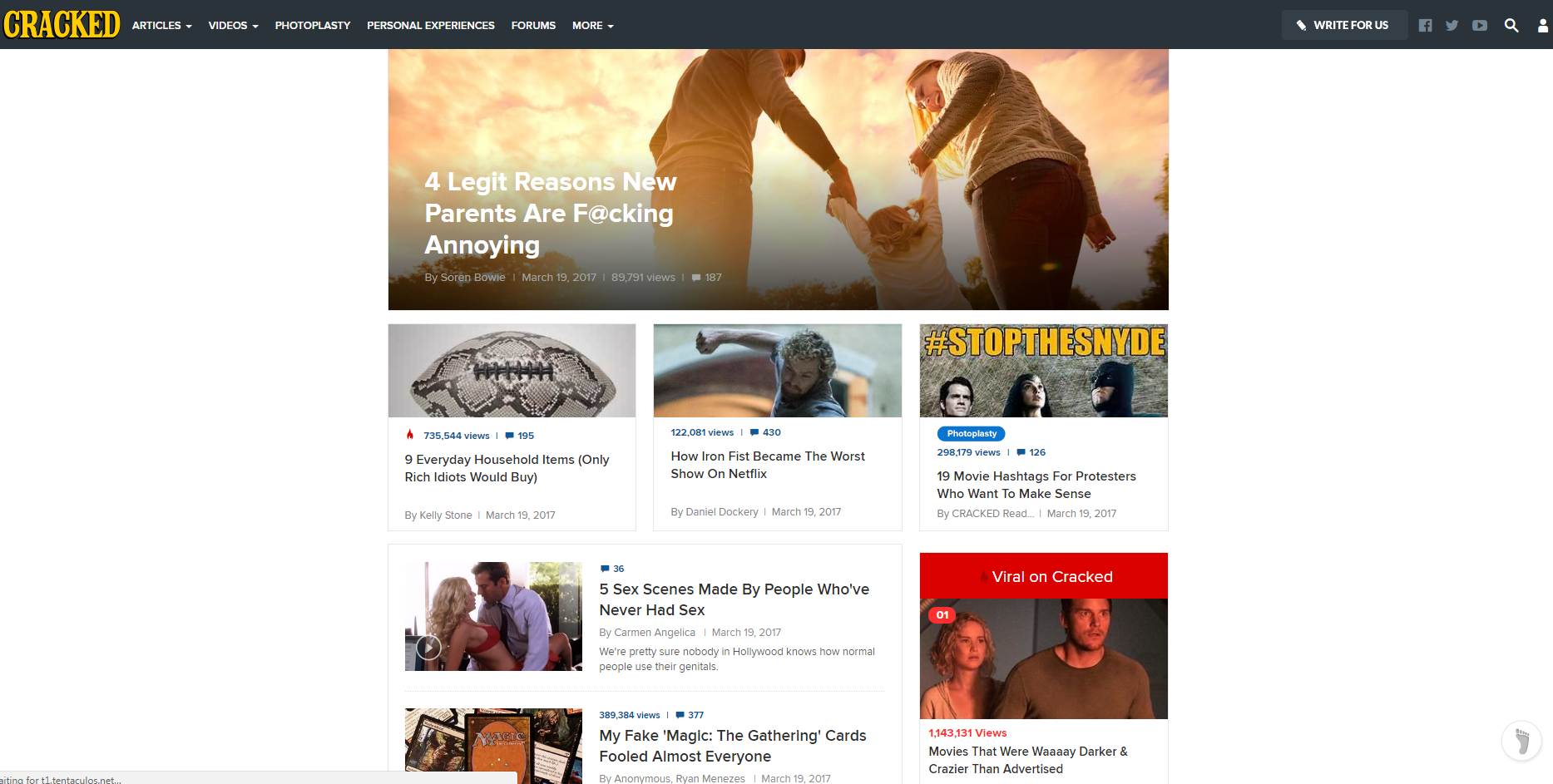 You have probably heard of Cracked before. It's one of those websites that produces articles that are entertaining or hilarious. It has content on movies, video games, weird world, history or even science. You name it.
Their popular topics include urban legends, zombies and even Skyrim. Sounds awesome. They pay not just for articles, but also for infographics, photoshops and videos.
How much do they pay: Apparently they pay around $50 to $200 per submission.
Niche: General (entertaining)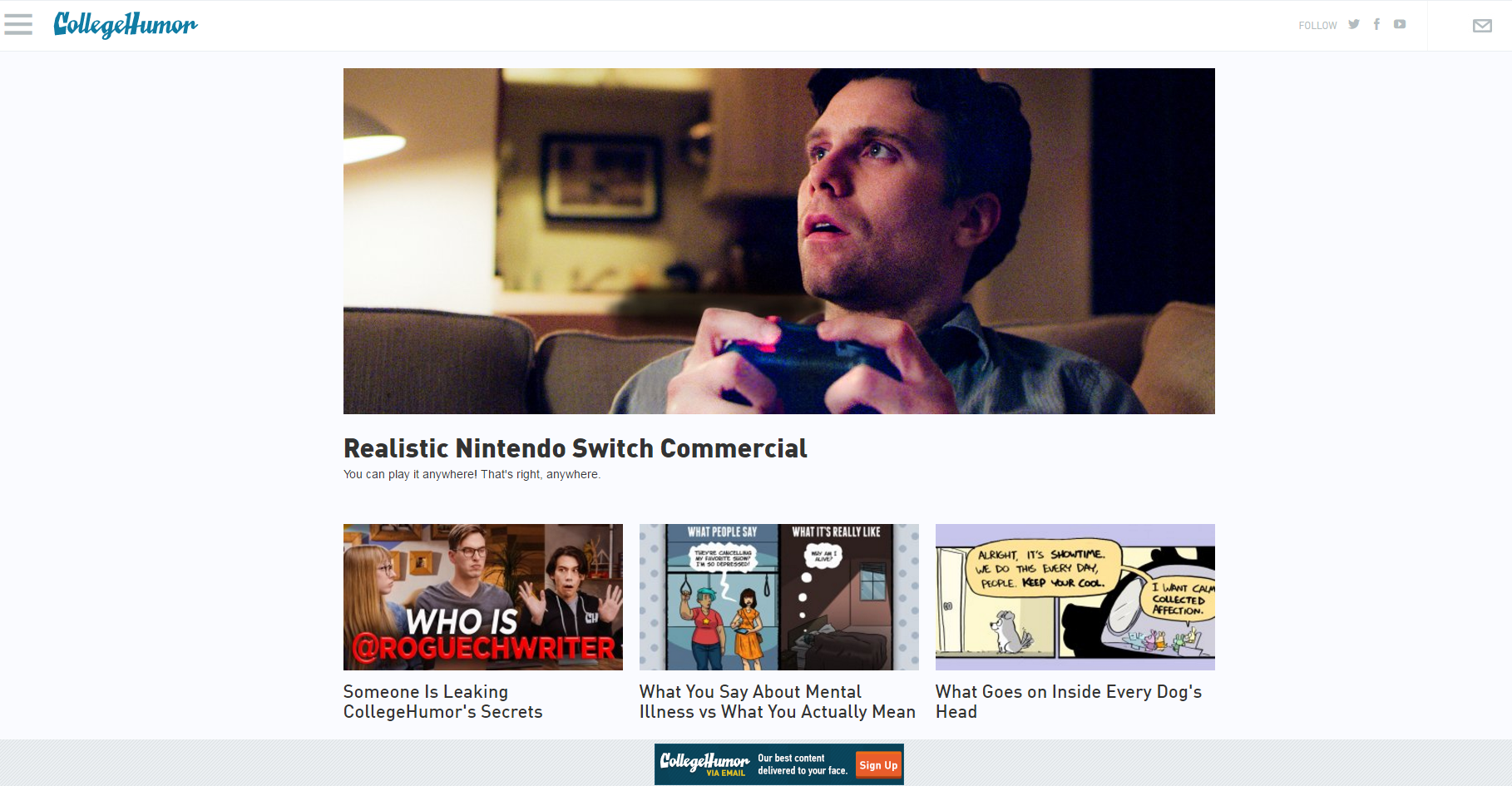 CollegeHumor publishes mainly comedic content, including videos, pictures, articles and jokes. If you love to write about hilarious stuff, this is the website for you.
To submit articles, you have to first create a CollegeHumor account. Submit your article through their submission page. If they accept your submission, you are required to fill out some tax forms.
How much do they pay: $25 if featured on their articles page, $50 if featured on their homepage and an additional $50 if it gets above 100,000 views.
Niche: General (humor)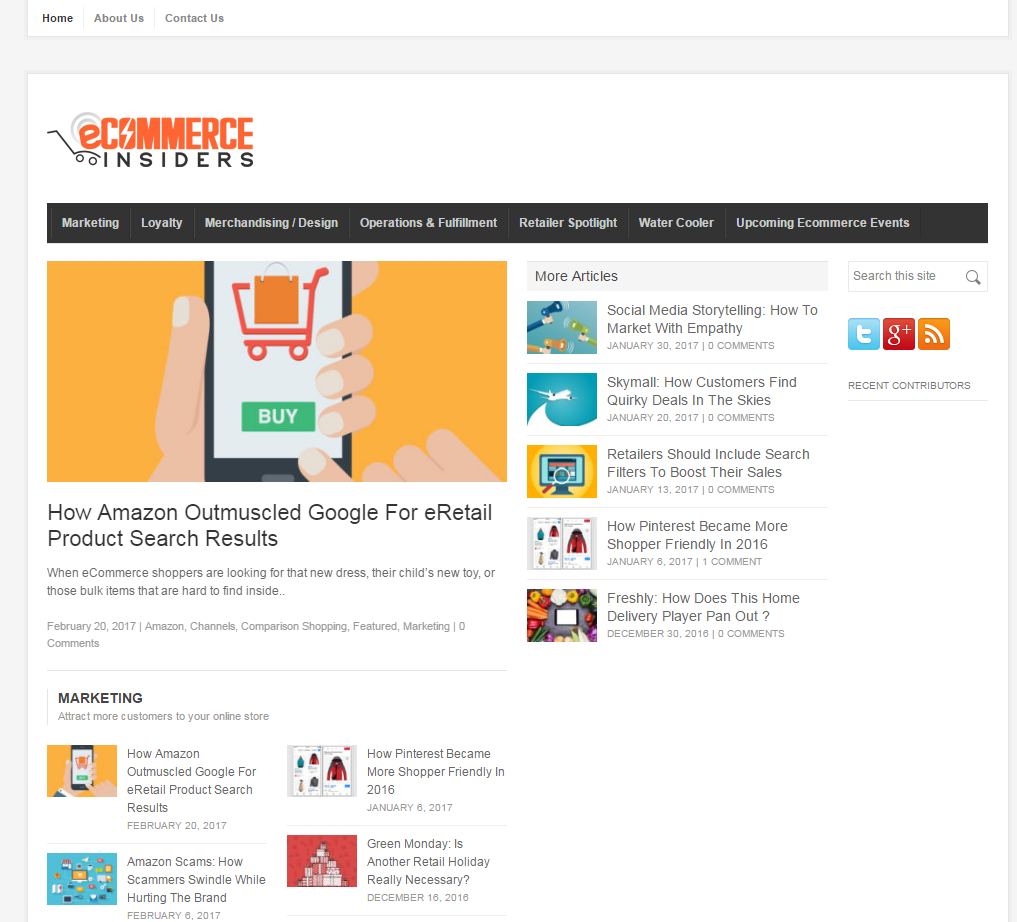 eCommerce Insiders is a website specializing in e-commerce (duh). They are looking for content that are directed towards online retailers and it must be educational or commentary.
They require writers with e-commerce experience or experience in a related field as a requirement and you also need to provide a link(s) to writing samples. They close applications from time to time.
How much do they pay: $75 for every article from 400-600 words, $125 for every article >600 words and $150 for every article with 600+ words. I'm not entirely sure what's the difference between >600 and 600+ though.
Niche: e-commerce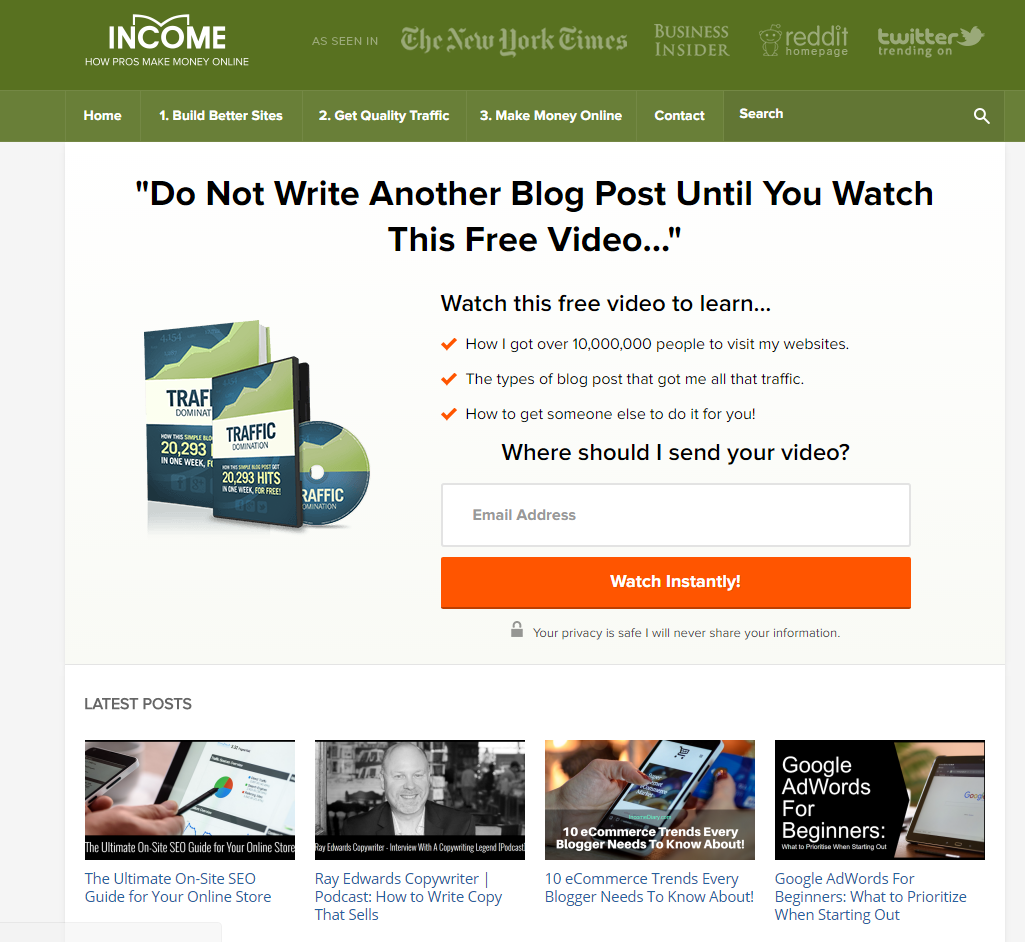 IncomeDiary is a website that publishes content on making money online, social media, creating websites and driving traffic. In fact, they also wrote an article on how to make money writing online, like what I'm doing now.
They don't usually pay if you're trying to promote your brand or business for more exposure. If you're a professional writer, they do pay only if your article is of the highest standard.
How much do they pay: Not expressly stated as they don't normally pay.
Niche: making money online, building websites and driving traffic.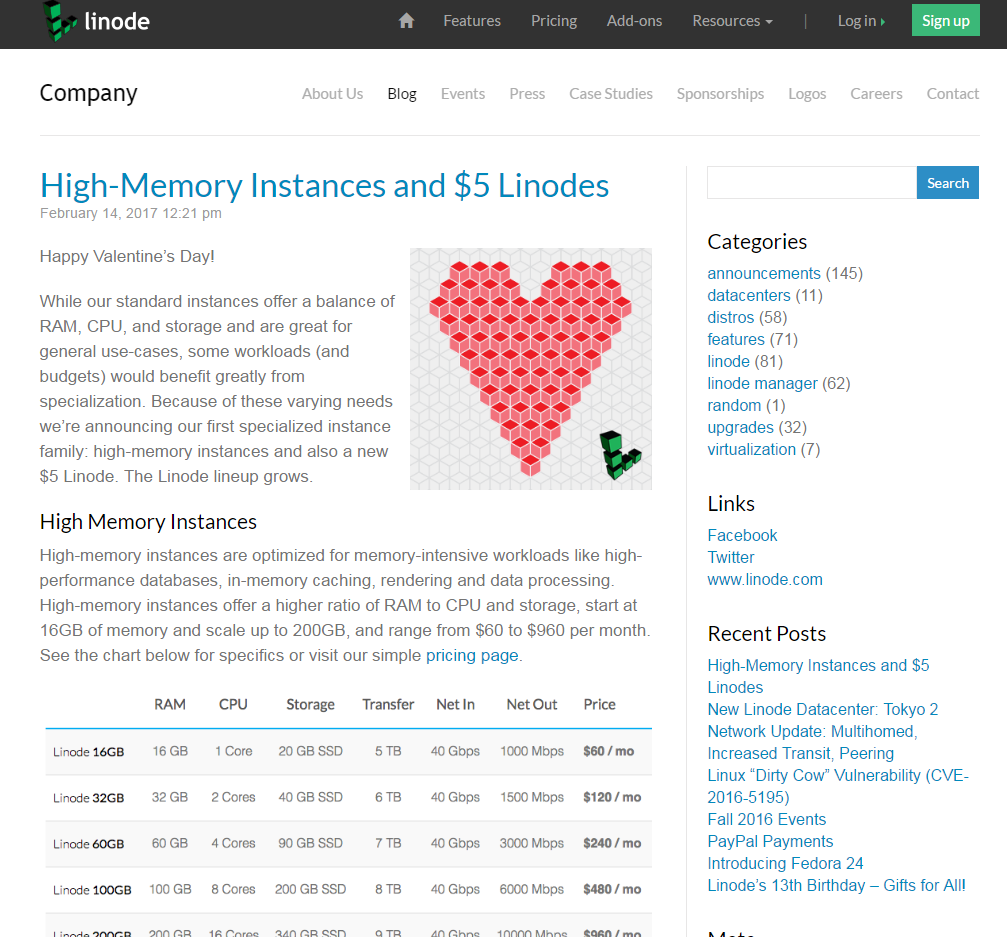 Linode is a website that focuses more on programming, cloud hosting and computers. If you have a lot of technical knowledge pertaining to those areas, you may try applying to them, as they accept articles in "guide" form.
At the time of writing, they're not accepting new guides. However, it's only a temporary moratorium. They look for guides which consist about 90% instruction and 10% explanation. They get a lot of submissions as they pay quite well.
How much do they pay: $250 per guide.
Niche: cloud hosting, programming and computers.
What other sites can you make money writing from home?
Instead of just writing for blogs or websites, why not try freelancing sites as well? You can try Upwork, Freelancer or PeoplePerHour where you can bid for proposals. Other than that, you can make money writing by selling your writing services via Fiverr as well.
Check out my article on 20 ways to make money online as well.
Conclusion
There are many ways to earn a living from home, one of which is to make money writing online. The best approach to ensure stability of income is to diversify your income streams. Relying on just one income stream is quite risky when you don't have a stable job.
Hopefully this article on how to make money writing in 2019 helps you.
Please follow and like us: