If you've been around the internet or rather the 'blogosphere' long enough, you will tend to see most well-known bloggers recommending or even saying as a fact that you should find a blogging niche.
A niche blog is a blog that is targeting a very specific term or audience.
The main reason is that blogging with a niche is the best way to get traffic to your website and even loyal subscribers. They are perhaps right. In most cases, the easiest way to get serious traffic is to blog in a niche that has a big audience.
How do you find a blogging niche? You can find the answer here.
That said, the main reason I'm writing this post is to suggest that you can actually blog about anything at all. If money is your main purpose of writing a blog then perhaps you should start with a single niche provided you're passionate in that niche.
If you're like me, clueless about what niche you should blog about, why not blog about anything at all? If you can conjure interesting posts, you will get a lot of followers sooner or later.
1. It's better to blog about anything if you have no idea which niche to choose
What's the main reasoning behind this point?
If you are a new blogger and you choose a blogging niche simply because it happens to be profitable or that's where the money's at; chances are, you will probably not succeed.
Why can't I succeed like the other probloggers?
Bloggers who are making a lot of money in their respective niches are earning a lot simply because they have unrelenting passion, they know how to market their website and their contents are at least SEO-compliant, among other factors.
Choosing a niche and later getting pitiful traffic on your blog even after months or years will only bring your morale down. You will end up quitting blogging altogether, like most bloggers.
If your aim is huge traffic, it's a big risk to blog about a niche you're not good at. If that is the case, why don't you blog about anything at all?
After a few months or a few years, you should be able to know what your strengths and weaknesses are. You will know then, what your blogging niche should be. If you're good in a few niches, why not do a multi-niche blog?
I'm not saying that you must have a niche. If you are able to come up with amazing blog posts about anything, you can still be a successful blogger.
2. Blogging should not feel like a chore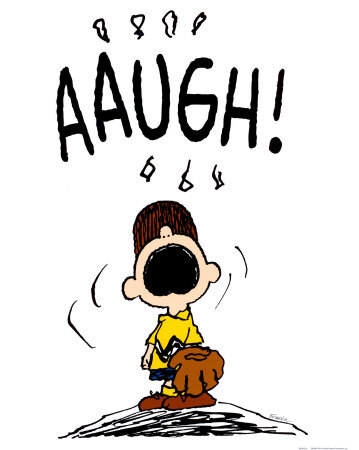 What was your main reason to start blogging in the first place?
Most people blog for fun, with no intention of monetising their blogs at all. Others see blogging as a long-term method to actually make a full-time income, whether through advertisements, affiliates or even selling their services.
Even though some bloggers aim to earn a decent living through blogging, it doesn't mean that they see blogging as a chore. They have a lot of passion and interest in blogging which is why they started blogging.
If you find that blogging is a chore, it's better not to start at all.
3. You can excel in more than one niche
Blogging about anything will give you the opportunity to discover that perhaps you're much better blogging in multiple niches. You may be good in food reviews, teaching others on how to blog, or even knowledgeable in search engine optimisation (SEO), all at the same time.
Why limit your potential?
Being able to come up with posts that are actually informational and educational to people will eventually result in visitors subscribing to your blog.
There are plenty of blogs that are successful in multiple niches, such as HongKiat, Martha Stewart and A Beautiful Mess.
A single niche blog might be easier to get a lot of traffic in the beginning, but if you can't decide on a niche, a multi-niche approach might come in handy.
A blog about many niches will of course require a lot of articles written. Why not hire writers or get bloggers to guest post on your blog if you need the manpower?
4. You can increase your online presence in different blog niches
When you deal with various blog niches, you are potentially exposing yourself and your knowledge in various fields to audiences with interests in their respective fields.
If you write good lengthy content, you may potentially attract a lot of subscribers from different audiences. They may be attracted to your 'writing personality', not just your content.
However, it can be counter productive in the sense that subscribers may find most of your content irrelevant in a blog with all sorts of niches. It may result in more unsubscribing. Nonetheless, it's worth giving it a shot.
5. You won't unintentionally stray away from your niche
This goes without saying.
If you're running a single niche blog, you will often find yourself in a situation where you're writing content that is crossing other niches. It's not easy to stick to one niche in the long run.
It's too easy to get distracted while writing interesting content that you might end up on another niche. It may affect your relationship with your subscribers.
However, in a blog about anything at all, it is to be expected that you will potentially write blog topics on any niche, ranging from food to beauty products or even to things like '10 ways to groom your cat'.
6. You will improve a lot as a writer
When you're blogging about various niches, you will most definitely improve your writing skills as different niches require different styles of writing and also technical terms.
For instance, you tend to use technical terms like SEO when you're writing about how to start a blog and you will use terms like alfresco when you're dealing with dining. If you're writing a blog on legal updates, then of course you should be legally qualified to do so.
Practice makes perfect, right?
Once you have gained a lot of experience in blogging, perhaps you would know whether you should blog about anything or stick to a single niche. In the end, the choice is yours.
Please follow and like us: