iWriter is a quite well-known (considering a lot of people are giving good reviews for affiliate marketing) platform or website which is used by many around the world to earn money online simply by writing short articles or reviews.
The concept is simple, basically from the get-go you are divided into different 'rankings', i.e. standard, premium, elite and elite plus. Once you sign up you will start as a standard writer where you get paid around USD 1.01 for a 150-words article.
The amount you get paid will increase the higher your rating becomes. As you can see in the screenshot below, only those elite (you need a rating of 4.5/5) and elite plus (rating of 4.85/5) writers will earn decent amounts for the same number of words: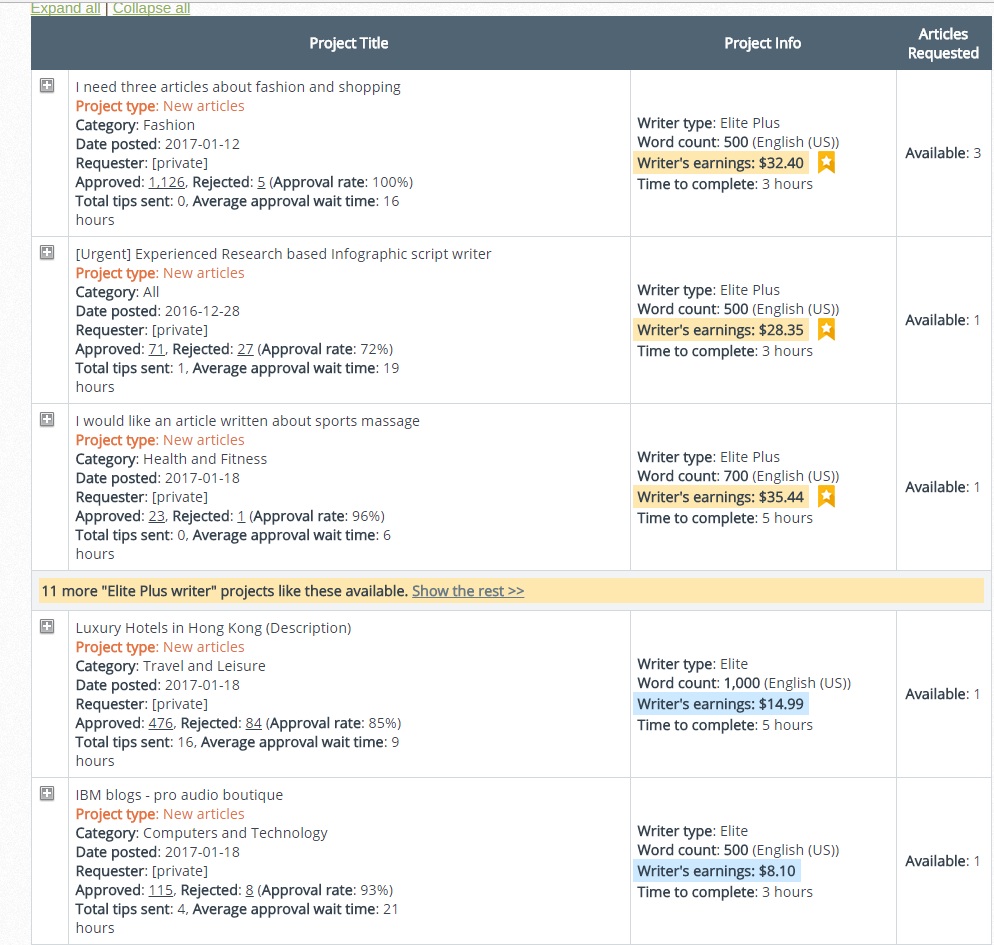 As you can see above, you can potentially earn 32 dollars for a 500-words article, which is quite decent (if your article is not rejected, that is).
So what is the problem with iWriter?
If you are one of those who have tried iWriter like I did, you would definitely know instantly what the main problem is.
REJECTIONS.
For those newbies thinking of actually signing up for this website, my sincere advice to you is don't. It's not worth your time. Even if you're not scammed, its earnings would still be peanuts.
The terrible thing about iWriter/iScam is that requesters (basically those who offer writing jobs) have the power to simply reject your work and say that it is not up to par, or that your grammar is poor, or for whatever stupid reason (you know it's stupid) that they can think of.
Even if you make a report about these requesters, it's not like iScammer will do anything about it. I mean, they get paid right?
Take a look at the screenshot below: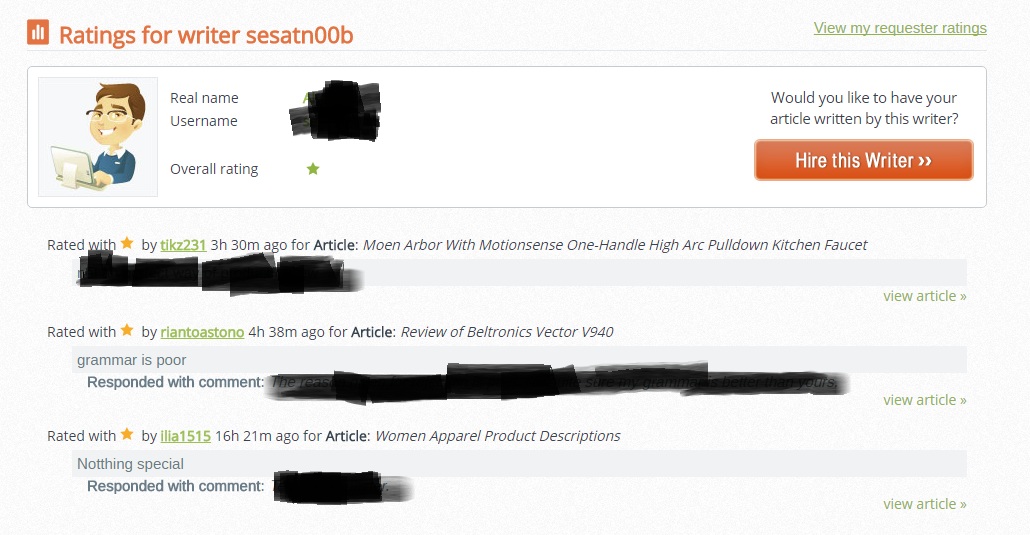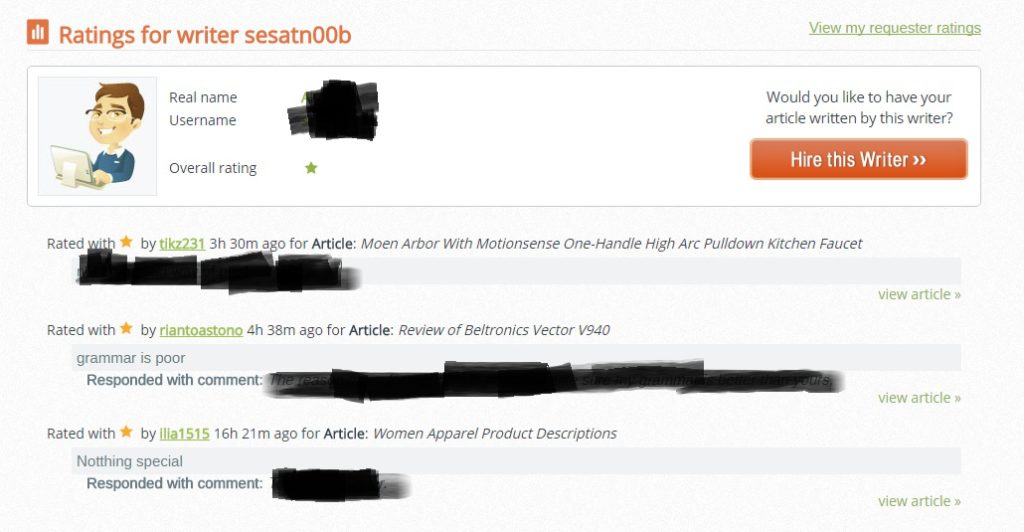 Look at those stupid reasons; "Notthing special" and whatnot. If you're going to give a reason for rejecting the articles, at least check your spelling (it's only two words for ****'s sake).
If your article is rejected, you not only don't get paid, but you get a bad rating which means that your overall ratings will freefall!
To add to that misery, iWriter also punishes those with low ratings and ban their accounts! Wow! If you're a genuine writer and requesters simply reject your work (just to avoid paying you); then you're screwed! Awesome.
If you happen to be a premium writer or higher in ranking, a simple bad review will cause your ratings to plummet and you will no longer be eligible for your premium jobs as you're back to being a standard writer.
If that's not bad enough, to add salt to your wound, some requesters even use your freaking article! Even after rejecting it!
That's scam, ladies and gentlemen.
Additionally, they even offer a fast-track system for you to perhaps rise in the rankings within a day (by writing 3 articles which will be reviewed by them), where you have to pay approximately 150 dollars!
There is also no guarantee that by paying that 150 dollars will you become a premium/elite writer! You may just remain as a standard writer. What a colossal waste of money! You can use that money and start a blog (and host it as well) with that kind of money!
So do yourselves a favour, keep a distance from iWriter.
There are more trustworthy alternatives to make money online. One of it which I have mentioned on my website is Upwork where they actually have payment protections (provided you choose the right clients). I've done freelance translations on Upwork and not once have I been deprived of my hardwork.
Take a look at this blog as well which highlights the scams of iWriter here.
---
Related articles:
PeoplePerHour Review – Is This A Legitimate Freelance Platform?
Freelance Websites To Find Online Jobs
Side Income Gigs To Earn Extra Money In Malaysia
Please follow and like us: